Film4 Frightfest 2014 Day Four Blog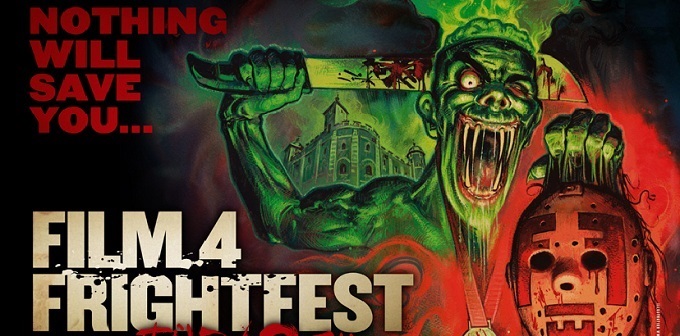 As the penultimate day ends, here's a look at what horrific highlights were screened at day four of Frightfest:
Faults:
Mary Elizabeth Winstead (Scott Pilgrim vs The World) and Leland Orser (The Guest) star in this intriguing drama which takes a look at cults. rose plays Ansel, an expert in cult organisations who is hired by concerned parents of Claire (Winstead) to de-programme her brainwashed mind after she is taken in by a new cult organisation known a Faults. An engaging script and powerful performances by Orser and Winstead makes Faults an invigorating watch.
Among The Living:
French horror directors Julienne Maury and Alexandre Bustillo (Inside, Livid) bring a new nightmare to Frightfest about a mysterious masked maniac who hunts down three young boys after they discover him in an abandoned film studio. Part slasher, part home invasion, Among The Living is entertaining enough. While the young actors aren't quite as strong as they could have been, their performances don't really affect the film enough to bring it down too much.
Open Windows:
Elijah Wood stars in this fantastically presented high tech thriller. When Nick Chambers (Wood) wins a competition to meet his favourite actress Jill Goddard (Sasha Grey) and interview her for his website devoted to her, he's over the moon. But things soon become sinister when he's contacted by an unknown man who has access to her mobile phone and plenty more. Open Windows brings the found footage genre to an entirely new place, keeping the focus entirely on Nicks desktop. Multiple twists in the final act takes away from the inventive filmmaking but it manages to keep you enthralled from beginning to end.
The Shining:
Frightfest brings Kubrick's classic back to the big screen in this one off screening of an extended version. A perfect place to present such an iconic film.
Home:
The Pact director Nicholas McCarthy brings a whole new set of jumps and tension in Home. Real estate agent Leigh (Catalina Sandino) gets more than she bargained for when she assesses a new property to put on the market. Before too long, her sister, Vera gets sucked into the haunted mishaps too. Though jump scares are often viewed as cheap in the horror genre, McCarthy will no doubt make it worth your while as they come in droves and bump the terror up to 11!
The Samurai:
This German horror about a young police officer's attempt to track down a werewolf in his home town eventually turns into one of the festivals craziest films this year when a samurai sword and a man wearing a dress are added into the mix…
Frightfest daily Awards
Highlight: Open Windows
Low-Light: The Samurai
Most inventive kill: death by hardback book in Faults
Quote of the Day: 'All work and no play makes Jack a dull boy' The Shining