Epic Official Pictures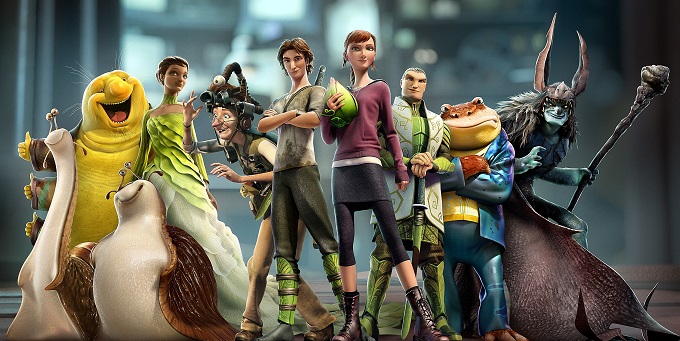 Check out new official Images from Epic, the CGI animated adventure from 20th Century Fox and Blue Sky. The film boasts an all-star voice cast with Amanda Seyfried & The Hunger Games Josh Hutcherson taking lead roles alongside Colin Farrell, Beyonce Knowles, Jason Sudeikis, Aziz Ansari, Pitbull & Steven Tyler.
Borrowing liberally from FernGully the Last Rainforest the basic plot sees a young girl discovering a friendly race of tiny woodland warriors & their pet talking slugs, after she finds herself inadvertently shrunk to miniature size.