Dredd 3D Trailer Judge For Yourselves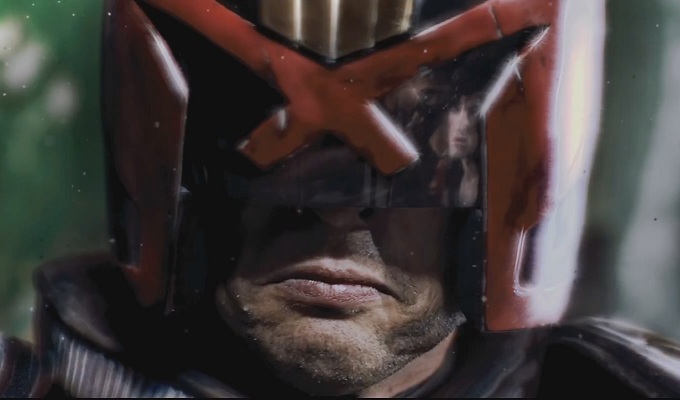 The first trailer for Dredd 3D the big screen reboot of 2000AD cult comicbook hero Judge Dredd has arrived, with its shiny helmet and permanent frown firmly in place.
On the up side it already looks far more credible than the embarrassing mid 90′s version which starred Sylvester Stallone and Rob Schneider. On the downside it looks a little too much like this year's recent action hit The Raid. With most of the plot centered around watching our two heroes fighting their way up through a building controlled by a powerful drug lord and her army of evil minions.
Star Trek's Karl Urban plays the scowling lawman who was evidently too busy coming up with an endless array of justice themed one-liners to learn how to smile.  Juno starlet Olivia Thirlby plays his  inevitably pretty young sidekick, presumably hoping that shooting people in the head makes her more popular than coining the phrase "Honest to blog" did.