Director Interview The Mortal Instruments City of Bones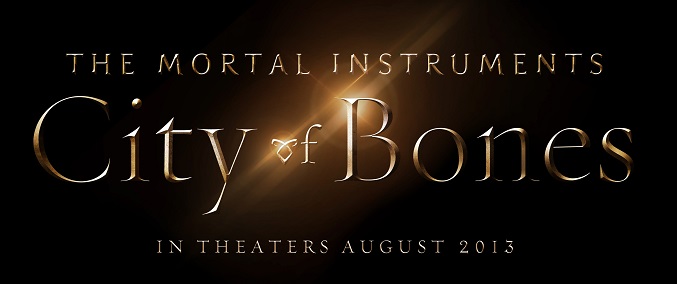 The Mortal Instruments City of Bones opens on 21st August, based on the bestselling fantasy book series by Cassandra Clare. Stars Lily Collins, Jamie Campbell Bower and Robert Sheehan joined director Harold Zwart in London for a press conference with fans. Check out what the director in particular  had to say about working on the poplar new franchise.
Was the fact that the film has such a strong female lead one of the things that attracted to you to this project?
You could say that Karate Kid was a bit for my son and this one was a bit for Stella my daughter. She needs some good role models. She's way too young to see the movie, but she saw it before the monsters were added so she loved it then. Now I think she's going to be a bit terrified!
Speaking of which what made you decide to make particular the action so adult and at times scary?
People ask me didn't you consider your audience before you made it, but I really wanted to make a great movie that I'd enjoy watching too. I think to dumb things down just because people are younger… I don't think I'd do that. I think they can take quite a few things. I think audiences are much more sophisticated than when I was younger. Which isn't that long ago by the way! I think people like to be scared. I was constantly thinking what would I show my own kids, I think it's fine so long as there's not too much gore and blood, or girls in jeopardy which I think can get too boring after a while. I think they can absolutely take a few good jumps and I was inspired by the exorcist and the thing. I love the idea of something evil cracking apart and trying to reassemble itself. I just tried to make it as realistic as possible.
Can you tell us about the casting process?
Lily was already on board when I decided to do the movie and in truth she was part of why I wanted to do the movie. Jamie was always a hot candidate for Jace. I was aware of some of the chit chat out there and absolutely ignored that. I thought that was totally irrelevant. I thought he was perfect for the part. In my mind I always think about something I learned from advertising. You shouldn't give people what they want they deserve so much better. I thought the two of them were already perfect. Robbie didn't look anything like Simon o we had to do some work with the glasses and I thought Robbie did a fantastic job with his accent which was completely convincing. These guys were already the hottest candidates and I had conversations with Cassandra and we all looked at the chatter online and we thought, we're going to go for the ones we think is best.

As for people like Jared Harris and Lena Heady, we just wanted to fill the film with the best actors possible like the Harry Potter series. No matter how tiny the part is we wanted really great actors delivering lines with the biggest conviction. Alec also is a complex character and I think Kevin Zegers does it very well.

Funnily enough Isabelle was one of the interesting characters. Doing these film's in Hollywood you get presented with the 'hotties' and we id reading with the 'hotties'. But we wanted her to be more than just that, none of them were Isabelle, so we looked high and low and finally we found Germina in Paris.  She's an incredible right idea. She was a very smart, intelligent, tough and matter of fact kind of girl.

So I felt all the way very confident in what I wanted and I had the support of the author. So we pretty much ignored what some of the fans thought. Overall there was a great response to Jamie, it wasn't a lot of fans but it was just as he said that those few suddenly had a very powerful voice through the media. I guess so you just have to trust your own instincts.
What's it like being part of such a popular franchise that already has a big fanbase?
I went to a book signing with Cassandra at the LA book festival with my wife. We went past the next building and we saw this massive line and we thought, what are all those people wanting for? Then we went inside and we realised that line around that building connected with the one into ours and they were all waiting there for us. It was the first time I ever saw these screaming fans. Then they got up and asked questions and they were really smart intelligent questions. I thought the way Cassandra deals with them too was like a stand-up comedian. She just keeps them laughing and she answers back and gives them attitude. She's just a very cool lady.