Dean Parisot directing RED 2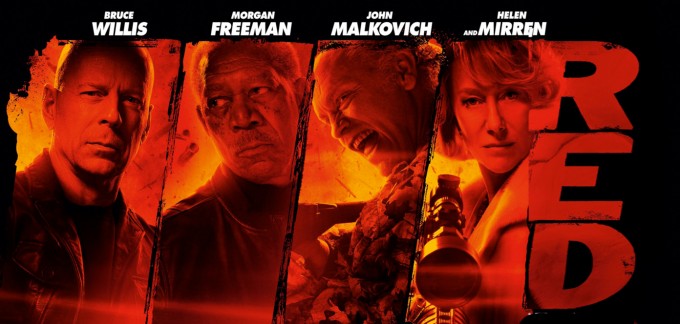 Red was something of a sneaky success story, earning nearly $200 million at the worldwide box office. Summit entertainment has been playing with a sequel ever since, with word that writers Jon and Erich Hoeber had been hired to write the script. Now director Dean Parisot is taking the job.
He replaces Robert Schwentke, who opted not to return for a second round of Bruce Willis, John Malkovich and Helen Mirren as surprisingly effective CIA agent pensioners.
Willis, Malkovich and Mirren may all return, though no deals are locked in yet. It's likely they will be enthusiastic to come back though because they seemed to genuinely enjoy the fist fighting, gun toting, action packed first installment.
Whether the whole gang is back or not, it'll have to wait until Willis is done with Die Hard 5, and Summit wants Red 2 shooting before the end of year. It'll mark Parisot's fist directing gig  in more than six years
His last effort was 2005's mis-firing Jim Carrey comedy Fun With Dick And Jane. He'll definitely be hoping for some more live ammo and  less dull blanks this time round.