The Personal History Of David Copperfield Review TIFF 2019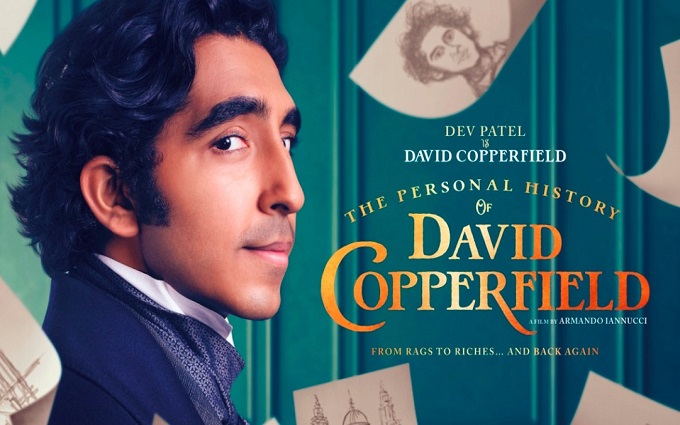 The Plot
Based on the iconic work of Charles Dickens, the film follows the immeasurable trials and triumphs of David Copperfield as he theatrically recounts his eventful existence.
The Good
Director Armando Ianucci has a well-deserved reputation for sharp witted comedic storytelling that blends cynical self-awareness with frequent farce. His modern sensibilities actually prove a surprisingly good fit for this timeless tale, injecting a contemporary tone into a classic piece of literature. In particular, an all-star cast helps to carry the freshly interpreted dialogue with the kind of brisk modern pacing and witty banter the Ianucci is best known for.
Dev Patel proves to be a fine fit for the lead role of titular hero David Copperfield. He neatly sidesteps the need for debate about his casting as the Victorian era English gentleman by undeniably deploying consistent talent and charm.
The Bad
Despite the film's noticeably accomplished cast, modest sets and flat modern cinematography do occasionally rob the period setting of some credibility. Those drawn to period drama for the lavish sweeping cinematic spectacle they usually present may feel underwhelmed and slightly disappointed. It may be a well-intentioned choice, attempting to make the story looks and feel more modern, but it mostly just appears cheap and theatrical.
The film's self-professed ambition to somewhat unsubtle modernise Dickensian era England with an aggressively diverse cast also unavoidably provokes some potentially sensitive discussion. While Dev Patel's somewhat unprecedented casting as Copperfield actually serve the film very well, some of the seemingly haphazard and visually inconsistent casting of background characters creates arguably unnecessary distractions. It's not about any issues of 'historical accuracy', it's just a simple truth that when audiences are presented with parents and children of completely different ethnicity without explanation, it severely strains suspension of disbelief.
The Ugly Truth
An enthusiastic stellar cast and some fine comedic moments breathe new life into a familiar work of literary genius. Driven by Director Armando Ianucci's determined choices the film at least in part succeeds in presenting a more accessible and relatable version of Dickensian England for a younger audience.
Review by Russell Nelson