Spectre Review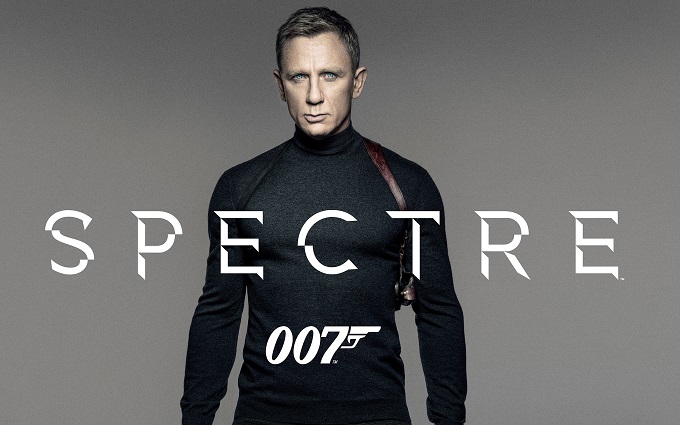 The Plot
A cryptic message from Bond's Past sends him on a trail to uncover a sinister organisation. While M (Ralph Fiennes) battles political porches to keep the secret service alive, Bond peels back the layers of deceit to reveal the terrible truth behind SPECTRE
The Good
Director Sam Mendes returns to the Bond franchise after the dazzling success of 2013's Skyfall in spectacularly lavish fashion. In an opening sequence that begins with an expertly executed tracking shot following Bond through the streets and rooftops of New Mexico as he dips in and out of a Day of the Dead parade, it's clear that Mendes is not dropping the winning formula of action mixed with beautiful cinematography that won fans over last time round.
Craig's Bond as always, is a treat to watch from beginning to end as he brings his usual quiet charm to the role. With Ralph Fiennes, Naomie Harris, Ben Wishaw and Rory Kinnear returning as bonds faithful allies, the cast list is already something to behold. Add in Christoph Waltz as the villain however, and the formula becomes explosive. Waltz, like Craig is cool calm and collected, without the humour of Skyfall's Silva (Javier Bardem), a characteristic which could have held too many similarities with his career making role in Inglourious Basterds. He's dropped into the story earlier than Silva was in Skyfall and remains a strong presence throughout.
And of course, a Bond film is incomplete without its female sidekick of which Spectre gives us three. There's the aforementioned Harris who returns as Moneypenny, as well as Monica Bellucci who appears briefly. But it's Lea Seydoux who is arguably the most important character of the three. Seydoux brings about her an air of equality when it comes to matching Bond's skill in the arts of self defence in a thankfully pivotal role as Madeleine Swan.
The Bad
All this talent put together and yet the storyline for Spectre disappointingly comes up short. Having only recently reclaimed the rights to the titular terrorist organisation whose rich history in the Bond franchise is known to any self respecting fan, their return feels much less triumphant than it should be. While the script does ambitiously try to link everything from Craig's tenure together, connecting the events of the past three films with just a few lines of exposition seems heavy handed and even a little necessary. Perhaps an all out origin story would have better served the  return of Bond's most iconic adversaries. Though the film's closing stages do set the stage for future adventures and the reintroduction of even more familiar characters, their new backstories feel hastily concocted and clumsy.
While Waltz's performance is as always a treat, his mysterious Franz Oberhauser feels criminally underused. Though his presence is consistent, his onscreen presence leaves much to be desired. Considering the lengthy 2 and a half hour runtime, its disappointing to see Oberhauser spend so much time hiding in the shadows. Also, while the length is indeed long, Spectre feels like it could have easily stripped away a good twenty minutes or so and left rather unscathed.
The Ugly Truth
Spectre is a worthy enough follow up to Skyfall if not quite up to its standards. An incredible cast and beautiful cinematography certainly keep things interesting, but for the return of the titular criminal organisation, it feels a little unfulfilled. Especially with such a seasoned villainous actor ending up a tad unused in order to create a sense of growing threat.
Review by Johnny Ellis