Moomins on the Riviera Review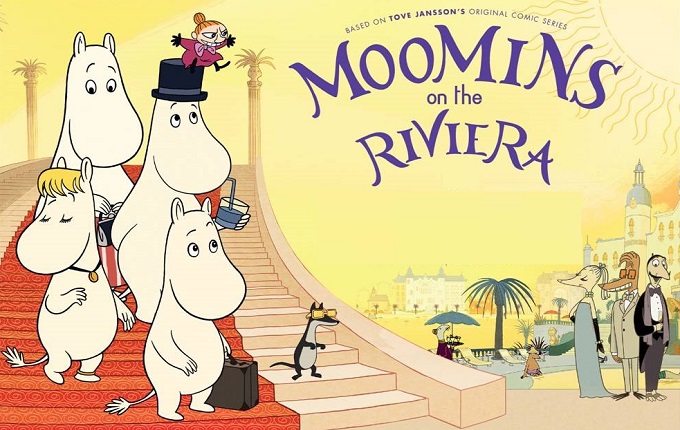 The Plot
The classic Finnish cartoon comes to the big screen in a story which sees the Moomins slip into the world of the rich and famous on the Riviera.
The Good
Though they're not particularly well known these days, to many, the Moomins are instantly recognisable and bring a flood of nostalgia for those who grew up with the hippopotamus dopplegangers. Moomins On The Riviera serves as not only a nice introduction for the classic characters and a fitting reboot to bring them into the hearts of a whole new generation of young fans, but also as a brilliant way in which to introduce young ones to the cinema. While last years Paddington had this appeal too, Moomins drops the (in Paddington's case, very mild) threat and instead leaves some charming animation which gives plenty for both adults and children to enjoy without the worry of anything too upsetting.
The simplistic storyline, in which the Moomins are split between their experiences with the upper class, brings a wonderful lesson for children to learn about the importance of wealth and fame. Thankfully too, the small voice cast, of which the two biggest names are Russell Tovey (Being Human) as Moomin and Tracy Ann Oberman (Eastenders) as Moomin mamma aren't very distinguishable as particular 'stars' per se, which helps keep the characters of the Moomins as realistic as they can be for what are essentially cartoon hippopotami…
The Bad
Though it is certainly captivating, certain plot strands of Moomins do bring some rather worrying criticisms. A lot of the film focuses on the relationship between Snorkmaiden and Moomin and potentially gives off the idea that a young girl can't be happy unless she has some sort of man in her life…
The Ugly Truth
Moomins On The Riviera is a beautifully animated and simplistically charming way to spend 80 minutes. While it does have the odd flaw in storytelling, it becomes quite futile to be too critical of it. If you've yet to introduce any young children to the cinematic experience, you can't go wrong here.
Review by Johnny Ellis