Jason Segel… Man or Muppet?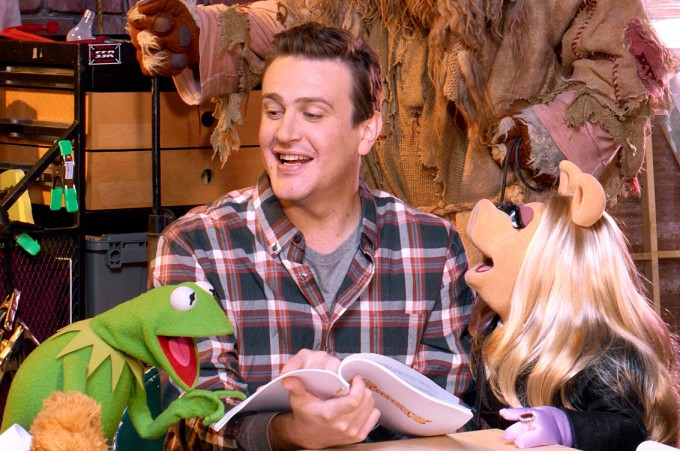 Is Jason Segel a man, or is he a Muppet? He seems to have definitely decided he must be a man now as he won't be returning for the next Muppets adventure.
Earlier in the week we heard the joyous news that a follow up to this year's triumphant Muppet return was officially in the planning stages, but Segel has confirmed he won't be involved.
"It's true but it's totally amicable. My goal was to bring The Muppets back. I did what I set out to do, and now I wanna pursue more human-related projects. All I wanted to do was to set the stage for them to do whatever they wanted. I'm sure I'll return in some capacity here and there, but that was half a decade of my life, five years of hard work. I'm ready for a little puppet break."
As welcome a presence as he was in The Muppets, Jason was careful not to make it The Segel Show. The stars were Kermit and co., as is only right and proper. No human interloper has ever continued through more than one Muppet movie, and whatever is planned for the future, the Muppets' anarchic non-template to date probably dictates that it won't be a straight-up sequel.
Although we'll miss him in the next installment, if you're looking for your next Jason Segel fix, We'll next see him in Jeff, Who LIves At Home, out in the UK on April 20
Meanwhile The Muppets director James Bobin will take over writing duties for the next adventure for Kermit ad the loveable puppet gang.