First Look Daniel Radcliffe In Horns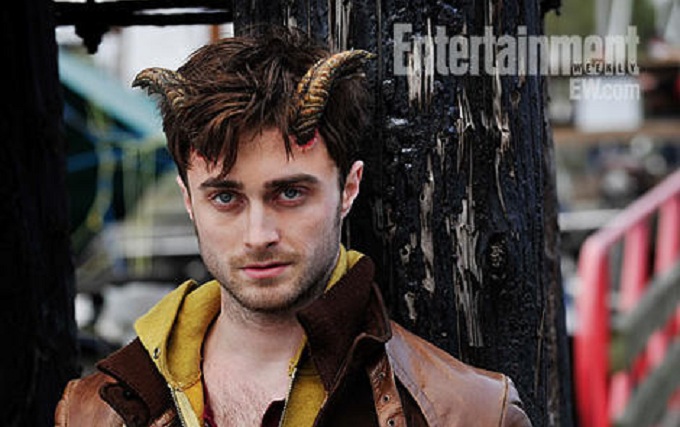 Harry Potter star Daniel Radcliffe may have finished his wand waving adventures, but smash hit horror The Woman In Black proved he can still work magic at the Box Office. He's now currently filming Horns, a big screen adaptation of a book written by Joe Hill, the son of iconic horror author Stephen King.
Horns is the story of Ig Perrish, a young man who wakes from a night of binge drinking to discover actual horns on his head. Learning that these sinister appendages have the supernatural power to expose people's darkest secrets, he uses them to seek out the person responsible for the recent brutal murder of his girlfriend.
Now we have the first official image of Radcliffe armed with his horns above and the young star also recently had this to say about the devilish lure of the project:
"To play somebody who, in the midst of a time in his life of great turmoil anyway, undergoes this horrific transformation into a devil character…it was very, very exciting"
Alexandre Aja the man responsible for infamous French slasher film Switchblade Romance, is set to direct the brooding and violent tale. It represents another clear statement of intent by Radcliffe to look beyond his devoted Potter fanbase to win the acclaim of mature muggles through demanding adult roles.