Finding North Review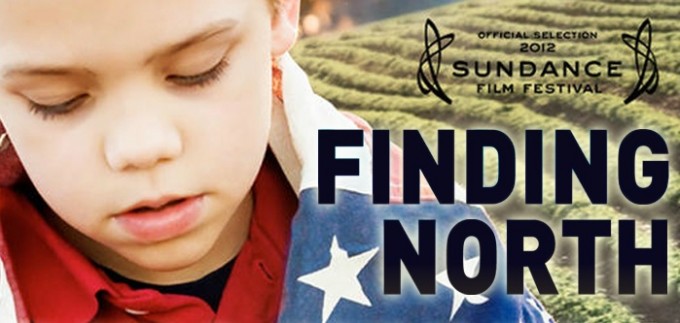 The Plot -
Directed by Kristi Jacobson & Lori Silverbush, Finding North is a powerful documentary film that explores the unspoken hunger crisis gripping America. It diligently examines the shocking direct impact of inadequate welfare schemes and food distribution on communities, children and families across America. It features compelling interviews with activists including Witness to Hunger's Mariana Chilton, Top Chef's Tom Colicchio and Academy Award-winning actor Jeff Bridges, as well as original music by T Bone Burnett & The Civil Wars.

The Good -
This film bravely confronts the appalling truth that 49 million people in the U.S., including one in four children, don't know where their next meal is coming from. Finding North easily dispels the dangerous myth that such issues affect only the poor, unemployed and uneducated.
It's difficult to fault the film's sophisticated presentation of persuasive information and passionate interwoven testimonies. In particular, the film's well-chosen interview subjects paint a shocking and accurate portrait of the genuine human impact of the Hunger crisis in American. It's impossible to be left unaffected by the anguished accounts of mothers, teachers, workers and young children.
A note perfect soundtrack also helps maintain the film's overall composure and emotional tone.
The film is highly effective in providing an explanation for how it is possible for millions of children to be effectively starving in the middle of a country blessed with a notorious overabundance of food and simultaneously cursed with one of the highest rates of obesity in the world.

The Bad -
While this documentary offers an earnest call for change, the crisis which necessitates such action is of course a very bad thing.
Though many of the socio-economic and dietary concerns the film explores could prove equally relevant in the UK or many other first world countries, the film exclusively focuses on the issue of hunger within America. This may allow international audiences to emotionally disconnect from the problems and solutions the film identifies.
The most severe critics might point out that though Finding North has honourable intentions, it does approach the issues it tackles with a clear agenda. The film bombards audiences with a flood of data and highly emotional testimony, while giving little attention to counter-arguments. But perhaps the film legitimately wants to avoid giving any unnecessary credence to the superficial political and economic excuses used to rationalise food deprivation.
The only other possible criticism of the film would be that it could perhaps have found a more evocative and appropriate title than Finding North.

The Ugly Truth -
Finding North is a superb documentary which will educate and shock audiences in equal measure. It's easily of a similar standard and significance to films like Bowling For Columbine or Supersize Me. This film not only explains the complicated issue of first world hunger but passionately proposes positive solutions. Only time will tell if anyone takes notice.