Film4 Frightfest 2014 Day One Blog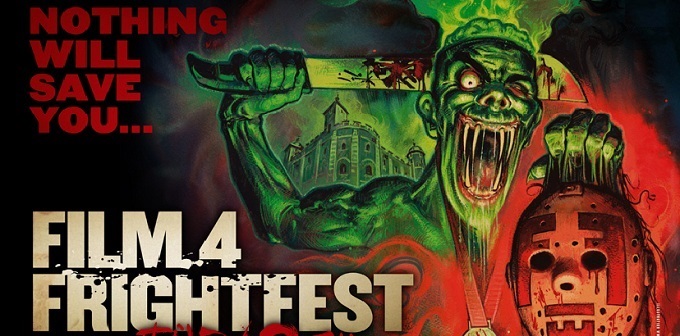 With the August bank holiday just beginning, so too comes the Film 4 Frightfest. Now in its 15th year, the annual and infamous horror festival is bigger than ever at its new home at the Vue Leicester square.
Exploring the weird, wonderful and at times gore drenched delights of the horror genre, Frightfest remains the most high profile international celebrations of Horror movies in all their guts and glory. After a brief introduction from Frightfest regular Andy Nyman, fans were treated to an opening night triple bill.
The Guest
Kicking off proceedings was The Guest, the latest offering from You're Next director, Adam Wingard. With a knockout performance by r Dan Stevens in a role which completely removes the actor from his days at Downton Abbey and a beautifully fitting soundtrack, The Guest was the perfect film to get fans geared up for the weekend.
Sin City: a Dame to Kill For
Next up was Robert Rodiguez's follow up to the artsy comic book adaptation. Taking stories set both before and after the ones featured in the first film, Sin City 2 sees the return of familiar faces like Mickey Rourke and Bruce Willis while introducing new ones such as Joseph Gordon-Levitt and Eva Green as the titular dame. While it's nice to come back to Sin City after 9 years, it doesn't seem to have any point to it. The new story lines aren't enough to warrant a return, with the look and feel of the sequel being exactly the same as it's predecessor, there doesn't seem to be much to add to the franchise. Perhaps if this had been released closer to the first it would have had a bigger response, instead it feels like a belated film noir afterthought.
Zombeavers
What better way to wake the crowd up in the last film of the night than with a film which features zombie beavers! Plenty of laughs are had in this ridiculously silly B Movie as well as some nice throw backs to classic films such as Jaws and Die Hard. This is exactly the kind on inventive, odd and memorably titled indie horror that the Film4 FrightFest helps horror fans discover. A perfect way to round off the fist day…
And now for the daily FrightFest Awards:
Highlight: Zombeavers
Low-light: Sin City: A Dame To Kill For
Most inventive kill: Face gnawed off by a Zombie/beaver/human hybrid in Zombeavers
Quote of the Day: 'I feel like a power ranger!' Zombeavers – easily the best example of dirty talk in a sex scene yet!