Anna Karenina Keira Knightley Interview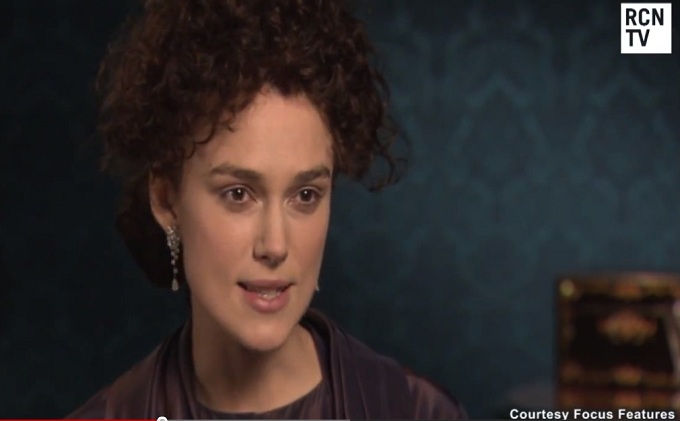 Last night Keira Knightley walked the red carpet for the London world premiere of Anna Karenina, the latest costume epic from Director Joe Wright (Atonement, Pride & Prejudice). The film brings Tolstoy's epic romantic saga to lavish life thanks to a screenplay by Tom Stoppard. It also boasts a cast that includes Jude Law, Alicia Vikander, Matthew Macfaden and Aaron Johnson.
Check out an exclusive video interview below with the beautiful Keira Knightley talking about her starring role as Anna Karenina. A married Russian socialite plunged into scandal thanks to a passionate affair with a handsome young cavalry officer.