William H. Macy The Wind Rises Interview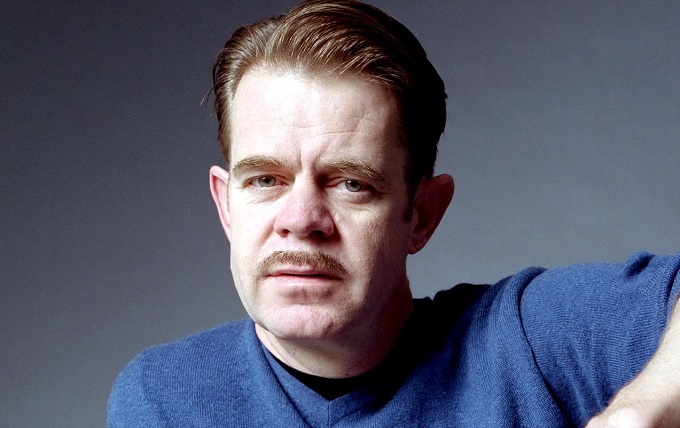 William H Macy is part of the American voice cast for The Wind Rises, the farewell animated masterpiece from acclaimed Japanese filmmaker Hayao Miyazaki. Here's what the Fargo and Jurrasic Park 3 star had to say about the new film:
On The Wind Rises 
When I saw The Wind Rises, just a couple of days ago, it's different.  First of all, it's stunningly beautiful and I think he draws a lot of it himself.  It is gloriously old-fashioned in the storytelling, he takes his time to unfold the story. It's shamelessly romantic, it gets really exciting sometimes and yet it's not razzle-dazzle.  It's really lyrical and it's a stunning story to tell, especially to come out of Japan, and it caught me unawares. It's about this designer who designs the Japanese Zero, the fighter plane, which is one of the finest airplanes ever built in the history of mankind.  And to see that story, from this point of view, I found eye opening.
On the story of The Wind Rises
It's about this young man Jiro, who dreams of being an aeronautical engineer and meets the girl of his dreams during a ferocious earthquake in Tokyo.  He saves her life and it's that kind of wonderful love story where they loose each other and gain each other again.
On the character of Satomi
I play Satomi, who is Nahoko's father.  I know she has consumption and I am conflicted, as any father is, about her meeting a boy.  But I want what's best for her. It's a sweet story.
On Joseph Gordon-Levitt voicing Jiro
Mr. Levitt has a nice voice, I can hear it, I can see that that would be good. I like that he is dry, I love what he has done with his career.  He was very young when he started making films and he has done this great transition to being this hunk.  It's really good what he has done, I really appreciate his acting.
On Miyazaki's films and CGI
We become so accustomed to this CGI version, that I think it is really easy to loose the beauty of the hand-drawn image, and they are different. You can tell, right away. And there is something about it that puts you at peace.
On Miyazaki as the story-teller
When you watch this film, you can tell that he told his story his way. I don't know much about this, but I know that he knew these people, or his father knew these people.  His father was an engineer as I understand it, and this has all the earmarks of the guy that said, 'I paid the dues, this is what we are going to do, exactly the way I want to do it'.
On how The Wind Rises will be received by audiences
The first twenty minutes are going to knock your socks off.  I was immediately captured. It's so different for us, it's so gorgeous.  There is very little dialogue at the beginning but beautiful sound, exquisite sound, and then off it goes on this great walloping tale.  Both a tale of discovery and of war and of great human movements and also a really great love story, a real heartbreaker.