The Last Jedi Takes Over $1 Billion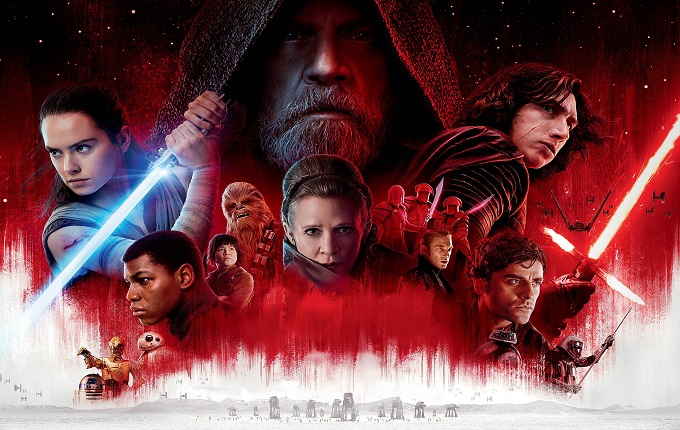 Star Wars The Last Jedi has dominated cinema screens across Christmas and New Year to inevitably break through the $1 billion box office barrier after just three weeks on release. By New Year's Eve the much debated new chapter in the Star Wars saga had amassed $1,040 billion with half coming from the USA and the rest coming from worldwide territories. The UK proved that the force is still very strong with it by providing over $90 million on its own.
Though these impressive number look certain to continue to rise as the film lingers in cinema for many many weeks to come, for now both Fast & Furious 8 and Beauty and the Beast remain slightly ahead of The Last Jedi's box office haul.