The Inbetweeners 2 Movie Confirmed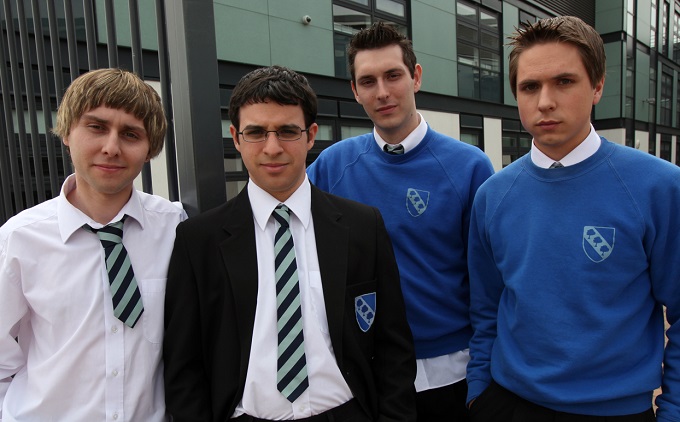 The Inbetweeners movie sequel is officially in production this year and targeting a rough release date of August 2014. Iain Morris and Damon Beesley the creators of the popular comedy series about four hapless teenage boys trying to navigate the embarrassing challenges of school, family and girls released the following official statement:
"We couldn't be more excited to be making another Inbetweeners movie with Simon, Joe, James and Blake. Frankly it's pathetic how much we've all missed each other. A new chapter in the lives of the Inbetweeners feels like the very least we can do to thank the fans for their phenomenal response to the first movie."
Plot details aren't available yet but it's widely expected that the next and possible final film will see Will, Jay, Neil and Simon finally adapting to semi-adult life at University.
Check out our recent chat with Inbetweeners star Blake Harrison at the BAFTA Television Awards below: