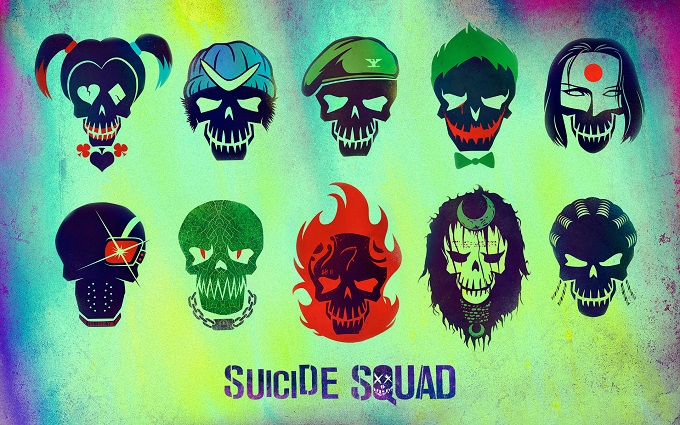 The Plot
A secret government agency recruits imprisoned super villains to execute dangerous black ops missions in exchange for clemency.
The Good
While there are undeniably numerous problems with this third outing for the DC Comics Extended universe, there are at least a few positive elements in the film. First and foremost is Margot Robbie. Smoldering rising star Robbie clearly has as much fun as possibly bringing the  Joker's romantic partner in crime Harley Quinn to life on the big screen. A cult favorite among Comic book fans it will be satisfying for many to see the iconic character finally make her cinematic debut in manically joyous fashion. It's hardly a surprise the film so often unashamedly lingers on the splash of colour and fun she provides.
Aside from Robbie's Quinn, Suicide's Squads most interesting member is undoubtedly Will Smith's Deadshot, mostly because the deadliest hit man in the DC universe is given the lions share of character development and screen time. Exploring the conflict between being a ruthless professional killer and yet a devoted father, Deadshot's plot line succeeds in at least giving the character the dimension which so many of the film's characters sadly lack. It's portrayed most powerfully in one particular scene which, without giving too much away, involves another iconic DC character.
Third and probably most surprising of the positive points, is Jai Courtney's Captain Boomerang. The Australian boomerang toting villain is best known to comic book fans as a regular antagonist for The Flash, who we get a blink and you'll miss it cameo from in Boomerang's intro. There are still broader issues with the character, but Courtney occasionally brings some fun to the role including a love for pink fluffy unicorns and a taste for canned beer.
The Bad
All this however barely helps to alleviate some of the huge problems with the film. Director David Ayer seems to struggle bringing this motley crew together neatly, after a botched attempt in its opening ten minutes which sees each member of the Suicide Squad's back story introduced to an increasingly desperate accompaniment of pop songs. It's almost as if the studio have tried to take a leaf out of Marvel's books after the glorious success of Guardians of the Galaxy's unexpectedly genius soundtrack, only to come off as much more jarring.
It's impossible not to directly compare the contrasting fortunes of the two comic book  giants. While Marvel have taken over a decade of careful planning and patience to craft a well balanced and perfectly judged tone for an ever expanding and wondrous combined cinematic universe, DC has thrown together their most recognizable figures with unashamed haste for short term box office gains. As a clear example introducing a new Joker is a significant creative challenge that clearly deserved it's own film. Instead DC have yet again jumped the gun in their desperate impatience to match the mighty box office progress of Marvel.
On the subject of the much anticipated big screen return of The Joker , Jared Leto's interpretation of the iconic Batman villain feels criminally underused and when he does rarely grace the screen with his presence he inevitably never manages to quite escape the daunting shadow that Heath Ledger's Oscar-winning performance left behind. As a superfluous figure on the fringes of the actual plot in Suicide Squad it's clear that despite all Leto's method acting intentions his Joker is at best merely a gratuitous marketing tool for this messy ensemble.
The problems continue as the film moves on to it's main threat, which consists of Cara Delevingne's Enchantress using her black magic powers to emit a bright beam into the sky and destroy the world. Because we can't have a comic book movie without a big light shooting into the sky it seems these days. As a whole Suicide Squad feels hastily put together and re-edited with hints of a better film trying to break through, not unlike the recent misfiring Fantastic 4 attempt by Fox.  Unfortunately despise rare flashes of promise, the film quickly abandons a clear structure and good characterizations. Fans should also avoid being fooled by the film's teasingly colorful promotional art, Suicide Squad is just as dreary and drab as Snyder's sullen Superman films.
The Ugly Truth
Suicide Squad frustratingly squanders some of the most interesting characters in the  richly villainous side of the vast DC universe. Rushed introductions to a whole line up of otherwise entertaining characters collectively robs them of much of their potential joy. Sadly at best the film feels like a collection of familiar faces and interesting ideas held together by a few music videos and a lot of bland plot exposition.
Review by Johnny Ellis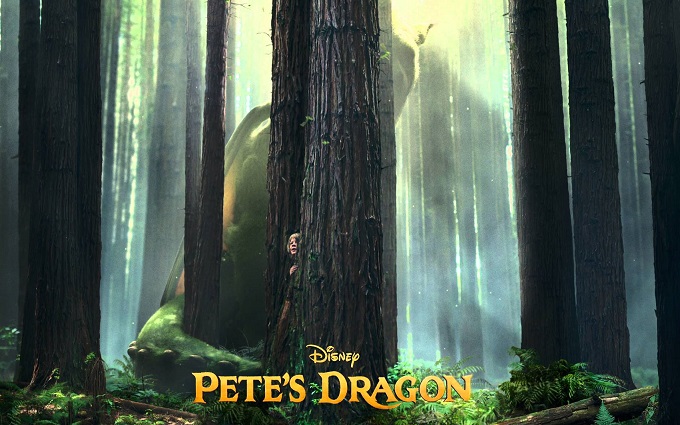 The Plot
A kind forest ranger discovers an orphaned boy called Pete living in the remotest part of the vast North America woodlands. However Pete is mostly just anxious to be reunited with his magical best friend Elliot, who happens to be a green fluffy Dragon.
The Good
The original 1977 Disney film version of Pete's Dragon fused live action and animation in a ground-breaking way that easily captured the imagination of children at the time. Nearly three decades later visual effects have been revolutionised by photo realistic CGI, allowing Disney to beautifully re-imagine this timeless story for a whole new generation.
Although the well-crafted visual effects that make the new film possible are far more commonplace today than the innovative animated breakthrough of the 70s original, they are no less impressive.  Elliot is a charming and utterly credible magical creation. He is also uniquely sweet natured, fluffy and adorable; in sharp contrast to the typically ferocious monsters Dragon's become on screen.
Elliot provides the film with its wondrous spectacle and action sequences, while his emotional connection with young Pete provides the film with its heart. Despite being a Dragon Elliot is effectively Pete's best friend, pet and surrogate parent. Though it may be an unashamed cliché, the bond of love between them is the true magic the story ultimately celebrates.
Director David Lowery and his young star Oakes Fegley  do a good job in making Pete naively wide eyed and inquisitive without allowing  him to ever become irritating. The presence of screen legend Robert Redford, Karl Urban, Wes Bentley and leading lady Bryce Dallas Howard only serves to make a well told tale even more watchable.
Redford is perfectly cast as the kindly old man, offering magical wisdom and fatherly support to Howard's disbelieving forest ranger Grace. In her own turn Bryce Dallas Howard is simply brilliant in a sweet natured and maternal role that is in total contrast to her recent star making turn in Jurassic World. Howard's character is precisely the kind of level headed and open hearted heroine that Disney adventures so often successfully rely on.
Overall Pete's Dragon is a story about family, friendship and never losing your sense of childish imagination and playful wonder.
The Bad
The most impatient of audience may wonder why it takes the adults Pete encounters quite so long to realise there's a friendly dragon in the woods, but in truth there's nothing genuinely negative that can be said about this thoroughly enchanting slice of old school Disney magic.
The Ugly Truth
Pete's Dragon is a truly heart-warming tale that epitomizes all that's best in modern special effects and the enduring magic of Disney storytelling. An all-star cast and an adorable fluffy dragon give audiences of any age something to deeply enjoy.
Review by Russell Nelson
The Plot
The friendly but forgetful blue tang fish begins a search for her long-lost parents and everyone learns a few things about the real meaning of family along the way.
The Good
After famously campaigning for a sequel to the 2003 animated hit on her chat show for 10 years, Ellen DeGeneres has been rewarded with not only the sequel, but one centered entirely on her character! Finding Dory picks up one year after the events which united the forgetful fish with father and son clownfish Marlin and Nemo. This new chapter sees Dory on a quest to find her own parents and remember who she once was.
The long-awaited sequel manages to bring a host of entertaining new characters without having to rely too heavily on the ones which made the first such a hit (apart from of course the titular one…). Though a few do pop back up, they never seem too forced and are quickly discarded to make way for the newcomers. Of these newcomers is Hank, an octopus intent on escaping the Marine Life Institute where the majority of the film takes place. Desperate to take Dory's place on a truck leaving in the morning, he teams up with her to help her find her parents with his often hilarious disguises and camouflages.
Meanwhile, outside the institute, Marlin and Nemo are trying to find a way in to find their friend and help her. With this comes one of the highlights of the film and a clear throwback to Finding Nemo's seagulls in a pair of sealions named Fluke and Rudder voiced brilliantly by Idris Elba and Dominic West respectively.
The Bad
Unfortunately, the thirteen year wait between Finding Nemo and Finding Dory doesn't seem to bring much new to the screen. Though the main bulk of the story takes place in a Marine Life Institute, it ultimately feels incredibly lacking in its exploration of the setting. In a post Blackfish world and with this being a Pixar film, it's a real shame to see the potential for a heartbreaking plot not be taken advantage of fully. That's not to say there aren't any upsetting scenes in Finding Dory (it would be hard not to make the story of parents losing their child upsetting), it just never hits the Up style heart-breaking sequences and instead ends up a by the books film which just feels totally lacking everywhere.
The Ugly Truth
With some genuinely funny moments Finding Dory ultimately feels like it perhaps missed opportunities for more interesting or challenging story lines. Though naturally fans of the original and younger audiences will be particularly happy to simply see the lovely Blue Tang just keep swimming.
Review by Johnny Ellis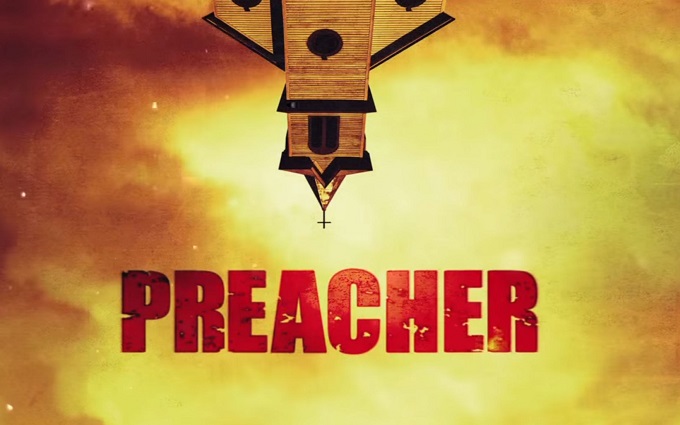 The Plot
In a fierce gun battle Jesse faces off against Quincannon and the Meat Men to protect his church, while Tulip tries to save a friend.
The Good
Preacher's eighth episode, El Valero brings a satisfying mix of character development and action to the screen as Jesse gets embroiled in a stand off against Quincannon and his men while trying to bring Eugene back from Hell. Kicking off with a flashback which explores the roots of Quincannon's hatred against the church, El Valero manages to bring a surprising amount of heartbreak to Quincannon's character with Jackie Earle Haley giving some real depth to the character as he stands surrounded by his family in coffins after a fatal skiing trip accident, unable to tell the difference between the innards of his meat and his daughter. It's a shockingly gruesome scene which stays with you well after the credits have rolled.
Meanwhile, Dominic Cooper gets to bring a bit more to the character he's managed to bring to life so easily over the last seven episodes as he struggles to come to terms with his actions, with Ian Colletti's Eugene essentially serving as Jesse's subconscious. Having clawed his way back up from Hell, through the floor of the Church only to have the disappointing truth revealed soon after.
One of the more light-hearted parts of this weeks episode is thankfully peppered throughout, with Quincannon's men trying, failing and trying again (and once more after that) to take over the Church but each time getting easily pushed back by Jesse as he uses makeshift firebombs and shoots people's dicks clean off.
Also this week, we finally get a worthy conclusion to one of the season's main plotlines, as Jesse gives in to Fiore and DeBlanc, inviting them back to return Genesis back to its coffee can home. But it's barely five minutes before the mysterious entity ends up settling itself back into Jesse proving once and for all that there must be some kind of plan for Jesse considering all previous victims of Genesis have exploded bar Jesse.
The Bad
Once again this week, there is a distinct lack of the annoyingly elusive Cowboy. We're now at only 2 remaining episodes for his role in this season to be revealed to us and again we're robbed of the opportunity, making it harder for any interest in the character to remain.
Also notably absent is Cassidy. Last seen revealing himself to Jesse by walking into sunlight and promptly burning up, Cassidy is laying low this week while Tulip adopts pets to feed him and bring his strength up. While it's a relief to see that he's still alive, it's a shame to see him locked away in a room while he heals. If not for the disappointing lack of his wisecracking dialogue, then at least for the missed opportunity of some vampiric gore.
The Ugly Truth
This week brings one of the better episodes in terms of character progression. Despite the lack of The Cowboy and Cassidy, some big moments make this entertaining enough.
Review by Johnny Ellis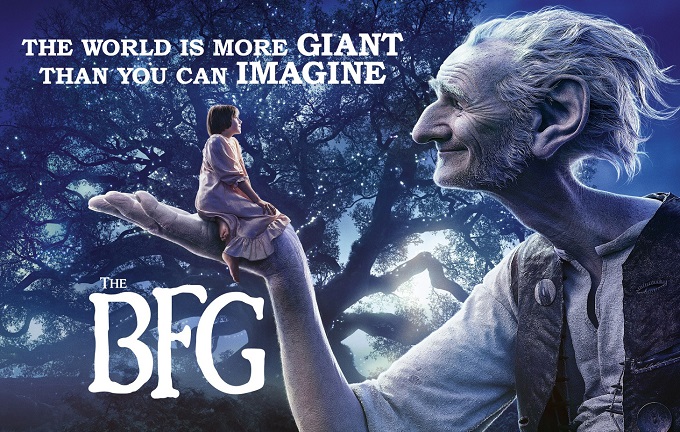 The Plot
An inquisitive young orphan girl Sophie forms a most magical and unlikely friendship with a dream delivering giant. But when the rest of giant country's inhabitants prove to be ferocious child eaters Sophie and her Big Friendly Giant must do something extraordinary to save the children of England.
The Good
Guided by the expert hands of master filmmaker Steven Spielberg this live action/CGI version of Roald Dahl's beloved children's classic perfectly captures the colourful charm of Quentin Blake's original illustrations. Building upon further fond memories of the 1989 animated version, this new imagining of the familiar tale uses the full arsenal of modern special effects to breath fresh life into the whimsical charms of Giant Country. Younger audiences and parents alike will enjoy the gloriously technicoloured fun of dream catching and the lush magical landscape of Roald Dahl's boundless imagination.
Veteran character actor Mark Rylance is rapidly becoming an unlikely global superstar and Spielberg's most consistent onscreen partner. The British star is also undeniably a perfect fit for the role of the Big Friendly Giant. His winsome face lends itself easily to subtle CGI enhancement while his soft spoken voice perfectly captures both the homely charm and unique linguistic acrobatics of the BFG. Dahl's playful flair for language was never more memorably epitomised than by the BFG and his magnificently muddle mutterings. It's easily one of the film's most endearing and entertaining attributes.
Newcomer Ruby Barnhill proves to be yet another magnificent Spielberg discovery, providing the perfect counterpoint to the BFG as the unfalteringly brave and inquisitive Sophie. The precocious young actress has a natural charm of her own and appropriately looks destined for big things. Her unlikely but credible friendship with Rylance's befuddled giant gives the film convincing heart.
The Bad
Roald Dahl is a genius storyteller who has a unique ability to combine fantastical elements with important lessons for children and adults alike. Unfortunately The BFG lacks some of the complexity and darkness of his other celebrated works like Charlie and The Chocolate Factory, Fantastic Mr Fox or The Witches. Skewing intentionally towards a young audience the original book and the film by turn has a fairly simple story to tell, mostly lacking in action sequences. This poses problems when stretched over a 117minute running time, which is notably half an hour longer than its animated predecessor.
Dahl's chocolate factory and its various big screen versions packs in a slew of memorably illustrated moral messages about flawed parenting and the greedy spoilt TV addicted children it produces. Each blackly comic lesson it teaches neatly fitting into amusing musical set pieces. In sharp contrast The BFG really only has one loosely defined message about learning from those that are different and giving new friendships a chance. The film has plenty of heart & rosy sentimentality but perhaps lacks the darker subtext more appealing to grown-ups.
The Ugly Truth
Roald Dahl and Spielberg fans who remain young at heart will welcome this beautifully realised combination of the two genius children's storytellers. Older children and more cynical minds may  find the tale a little silly and simple in places, but those with a special fondness for the previous incarnations of this much beloved classic will be as delighted as those younger audiences experiencing it for the first time.
Review by Russell Nelson