Gleason Review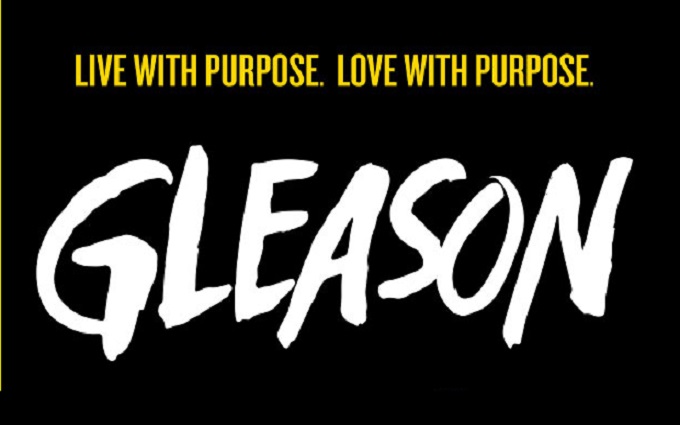 The Plot
After being diagnosed with Motor Neurone Disease, retired footballer begins to make a video diary for his unborn son.
The Good
Those of us in the UK may not know the name of Steve Gleason, but for America, his name is an important one. Following a diagnosis of Motor Neurone Disease (or ALS/Lou Gehrig's Disease as it is also known), the titular subject of this documentary, retired footballer Steve Gleason starts filming video diary entries for both his unborn son and to raise awareness of the disease as he struggles with it. As the film and ultimately his diagnosis progresses, he faces issues including his faith and the struggles his disease brings upon his family.
Director Clay Tweel (Finders Keepers) manages to bring Gleasons life to the screen in this documentary which is as heart-breaking as it is uplifting. Using footage from his video diaries as well as interviews with his wife and family and fly-on-the-wall scenes, Gleason is without a doubt a struggle to get through even for those unfamiliar with both the person and the subject, but it is presented with a beautiful sense of closeness that otherwise would have been easily missing. There are scenes which are tough to watch, such as his heart to heart with his father discussing their differences of opinions regarding death and religion. But for every difficult scene there is an uplifting one soon to follow. Gleason's story is one which will no doubt resonate with many and for the luckier viewers who have no prior knowledge of ALS, it certainly raises awareness in a brutally honest approach.
The Bad
There really is nothing negative to report on Gleason. The only possible downside could be it's affect on certain audience members. Those who have known or still know someone suffering through this heart-breaking disease, which results in sufferers losing their ability to move, speak and, eventually breathe, may have a tougher time than others when watching this documentary, but it is highly unlikely to offend.
The Ugly Truth
Tweel has managed to bring the life of Steve Gleeson to the screen in a brutally honest way which, with the help of Gleason's video diary entries, ensures it is as respectful as possible. For a documentary about a man who has been working to raise awareness to ALS, even having his name on a US law related to it, Gleason couldn't be more perfect.
Review by Johnny Ellis