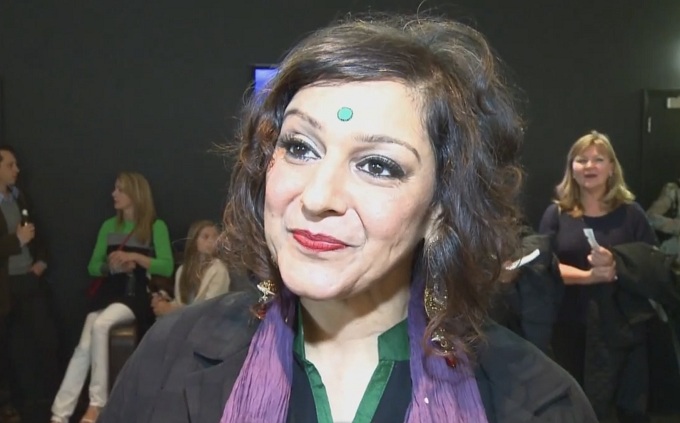 Star Meera Syal spoke about the return of popular comedy favorite The Kumars, while walking the Red Carpet at the BFI Southbank for the gala screening of her new film All In Good Time.
The Kumars at No.42 ran for seven series, winning two international Emmy Awards. Since then there's been a variety of failed efforts to revive the show internationally. Now Hat Trick Productions and the original cast are bringing the show back for a brand new series airing on Sky1 this autumn.
The revived show under new title The Kumars at Number 42B will find the Kumar family down on their luck, having moved form their Wembley mansion into a small flat about their Hounslow gift shop. Meera explains that the new format has been in development for a long time and should reflect life in Britain in the aftermath of the recession.
Full Video Interview below: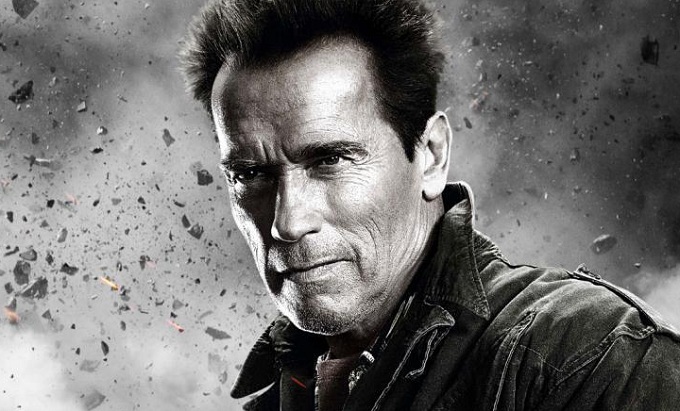 Resurgent Superstar Arnold Schwarzenegger adds yet another film to his growing list of gun toting action projects, signing on for the lead role in new movie Ten.
Ten follows members of an elite DEA task force who steal millions from a drug cartel safe house only to find someone is now trying to take out them out one by one.
Arnie will be blasting his way back onto the big screen and into our macho hearts this summer in all-star sequel The Expendables 2 and is currently filming The Tomb alongside fellow muscle-bound action icon Sylvester Stallone.
Before then Schwarzenegger will also be starring in The Last Stand, playing a small-town sheriff squaring up to a notorious criminal kingpin and his gang who are making a run for the Mexican border.
Arnie's role in Ten was once intended for fellow Expendables co-star Bruce Willis, but he'll now be busy making fifth Die Hard Sequel 'A Good Day To Die Hard'. Both films coincidentally have scripts written by Skip Woods, his past work worryingly includes Swordfish and X-Men Origins: Wolverine.
Ten will be directed by David Ayer who previously scripted Training Day and made his directorial debut with gritty crime drama Harsh Times.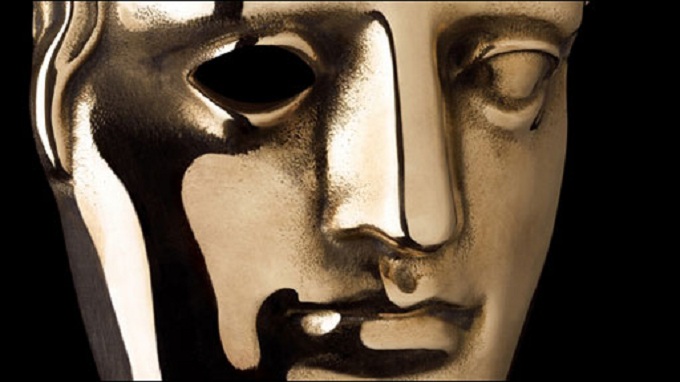 This year's Arquiva BAFTA Television Awards takes place on 27th May 2012 at the Royal Festival Hall. We'll be attending the exclusive nominees party this week with video interviews to follow, but for now here's the full list of the this year's nominees  including shows like  Sherlock, Misfits, Fresh Meat and Appropriate Adult.
Leading actor
Benedict Cumberbatch, Sherlock (BBC1)
Dominic West, Appropriate Adult (ITV1)
John Simm, Exile (BBC1)
Joseph Gilgun, This is England '88 (Channel 4)
Leading actress
Emily Watson, Appropriate Adult (ITV1)
Nadine Marshall, Random (Channel 4)
Romola Garai, The Crimson Petal and the White (BBC2)
Vicky McClure, This is England '88 (Channel 4)
Supporting Actor
Andrew Scott, Sherlock (BBC1)
Joseph Mawle, Birdsong (BBC1)
Martin Freeman, Sherlock (BBC1)
Stephen Rea, The Shadowline (BBC2)
Supporting actress
Anna Chancellor, The Hour (BBC2)
Maggie Smith, Downton Abbey (ITV1)
Miranda Hart, Call the Midwife (BBC1)
Monica Dolan, Appropriate Adult (ITV1)
Entertainment performance
Alan Carr, Alan Carr Chatty Man (Channel 4)
Dara O' Briain, Mock The Week (BBC2)
Graham Norton, The Graham Norton Show (BBC1)
Harry Hill, Harry Hill's TV Burp (ITV1)
Female performance in a comedy programme
Jennifer Saunders, Absolutely Fabulous (BBC1)
Olivia Colman, Twenty Twelve (BBC4)
Ruth Jones, Stella (Sky1)
Tamsin Greig, Friday Night Dinner (Channel 4)
Male performance in a comedy programme
Brendan O'Carroll, Mrs Brown's Boys (BBC1)
Darren Boyd, Spy (Sky1)
Hugh Bonneville, Twenty Twelve (BBC4)
Tom Hollander, Rev. (BBC2)
Single drama
Holy Flying Circus (Tony Roche, Owen Harris, Kate Norrish, Polly Leys; Hillbilly Television, TalkbackTHAMES/BBC4)
Page Eight (David Hare, Bill Nighy, David Heyman, David Barron; Heyday Films, Runaway Fridge TV, Carnival Films in association with NBC Universal for BBC/BBC2)
Random (Polly Leys, Kate Norrish, Debbie Tucker Green, Nadine Marshall; Hillbilly Television/Channel 4)
Stolen (Sita Williams, Rebecca Hodgson, Stephen Butchard, Justin Chadwick; Open Door Films Ltd/BBC1)
Mini series
Appropriate Adult (Neil McKay, Lisa Gilchrist, Julian Jarrold, Jeff Pope; ITV Studios/ITV1)
The Crimson Petal and the White (David M Thompson, Steve Lightfoot, Marc Munden, Lucinda Coxon; Origin Pictures, Cité Amérique/BBC2)
This is England '88 (production team, Warp Films/Channel 4)
Top Boy (Charles Steel, Alasdair Flind, Ronan Bennett, Yann Demange; Cowboy Films/Channel 4)
Drama series
The Fades (Susan Hogg, Caroline Skinner, Jack Thorne, Farren Blackburn; BBC Production/BBC3)
Misfits (Petra Fried, Howard Overman, Murray Ferguson; Clerkenwell Films/E4)
Scott and Bailey (production team, Red Production Company/ITV1)
Spooks (production team, Kudos Film &Television/BBC1)
Soap & continuing drama
Coronation Street (production team, ITV Studios/ITV1)
EastEnders (production team, BBC Productions/BBC1)
Holby City (Jonathan Young, Myar Craig-Brown, Justin Young, Joe Ainsworth; BBC Productions/BBC1)
Shameless (Paul Abbott, George Faber, David Threlfall, Lawrence Till; Company Pictures/Channel 4)
International
Borgen (Adam Price, Jeppe Gjervig Gram, Tobias Lindholm, Camilla Hammerich; DR/BBC4)
The Killing (Soren Sveistrup, Piv Bernth, Kristoffer Nyholm, Sofie Grabol; DR, ZDF Enterprises/BBC4)
Modern Family (Steve Levitan, Christopher Lloyd; 20th Century Fox/Sky1)
The Slap (Jessica Hobbs, Kris Mrksa, Helen Bowden, Penny Chapman; Matchbox Pictures/BBC4)
Factual series
The Choir: Military Wives (Lucy Hillman, Stephen Finnigan, Gareth Malone, Tim Carter; Twenty Twenty Television/BBC2)
Educating Essex (David Clews, Andrew Mackenzie-Betty, Beejal-Maya Patel, Grace Reynolds; Two Four Productions/Channel 4)
Our War (Colin Barr, Bruce Goodison, John Douglas, Stuart Bernard; BBC Productions/BBC3)
Protecting Our Children: Damned If We Do Damned If We Don't (Sacha Mirzeoff, Emma Burman, Petra Graf, Anna McGill; BBC Bristol Factual/BBC2)
Specialist factual
British Masters (James Fox, Jonty Claypole, Matt Hill, Richard Wilkinson; BBC Vision Productions/BBC4)
Frozen Planet (Vanessa Berlowitz, Alastair Fothergill, Mark Linfield, David Attenborough; BBC, Discovery Channel, Antena 3 Television S.A, ZDF, Skai, Open University co-production in association with Discovery Canada/BBC1)
Mummifying Alan: Egypt's Last Secret (production team; Blink Films/Channel 4)
Wonders of the Universe (James van der Pool, Brian Cox, Jonathan Renouf, Michael Lachman; BBC London Factual Productions/BBC2)
Single documentary
9/11: The Day That Changed the World (Leslie Woodhead, Kate Botting, Brian Lapping, Talya Tibbon; Brook Lapping Productions/ITV1)
The Fight of Their Lives (Gabriel Clark, John McKenna; ITV Sport/ITV1)
Terry Pratchett: Choosing to Die (Craig Hunter, Charlie Russell, Rosy Marshall, Gary Scott; Keo North/BBC2)
We Need To Talk About Dad (Cutting Edge) (Peter Dale, Elizabeth Stopford; Rare Day Ltd/Channel 4)
Feature
DIY SOS: The Big Build (Simon Knight, Hannah Corneck, Ben Rowland, Beth Brooks; BBC Productions/BBC1)
Hairy Bikers' Meals on Wheels (Nicola Moody, Tom Clarke, Paul Ratcliffe, Lisa Edwards; Optomen Television/BBC2)
The Great British Bake Off (Anna Beattie, Richard McKerrow, Simon Evans, Emma Willis; Love Productions/BBC2)
Timothy Spall: Somewhere at Sea (Paul Crompton, Philip Shotton, Matt David, Anton Short; Steadfast Television/BBC4)
Reality & constructed factual
An Idiot Abroad (production team; Risk Productions/Sky1)
Don't Tell The Bride (Lisa Edwards, Harry Lansdowne, Jon Rowlands, Rebecca Bayatti; Renegade Pictures/BBC3)
Made in Chelsea (production team; Monkey Kingdom Productions/E4)
The Young Apprentice (Michele Kurland, Colm Martin, Darina Healy, Andy Devonshire; TalkbackTHAMES/BBC1)
Current affairs
Bahrain: Shouting in the Dark (production team; Al Jazeera/Al Jazeera English)
Sri Lanka's Killing Fields (Callum Macrae, Chris Shaw, Jon Snow; ITN/Channel 4)
The Truth About Adoption (Panorama) (Roger Graef, Tom Giles, Claire Johns, Todd Downing; Films of Record/BBC1)
Undercover Care: The Abuse Exposed (Panorama) (Frank Simmonds, Paul Kenyon, Matthew Chapman, Joe Casey; BBC Productions/BBC1)
News coverage
BBC News at Ten: Siege of Homs (production team; BBC News/BBC1)
Channel 4 News: Japan Earthquake (production team; ITN/Channel 4)
ITV News at Ten: Battle of Misrata (production team; ITN/ITV1)
Sky News: Libya Rebel Convoy – Live (production team; Sky News/Sky News)
Sport & live event
Frankenstein's Wedding: Live in Leeds (Meredith Chambers, Eleanor Moran, Richard Fell, Pat Connor; BBC Wales in collaboration with BBC North/BBC3)
The Royal Wedding (production team; BBC Entertainment & Events/BBC1)
Rugby World Cup Final (Tony Pastor, Paul McNamara, Phil Heslop, Roger Pearce; ITV Sport/ITV1)
Tour De France 2011 (Steve Docherty, Gary Imlach, James Venner, Carolyn Viccari; V Squared TV/ITV4)
New media
Autumn Watch (Jeremy Torrance, Phil Windley, Roger Webb, Tim Scoones; BBC/BBC Online)
The Bank Job (production team; Endemol, Chunk, Monterosa/Channel4.com)
Misfits (Matt Jarvis, Chloe Moss, Alexandra Wall, Mike O'Leary; Clerkenwell Films/E4.com)
Psychoville (production team; BBC/BBC Online)
Entertainment programme
Celebrity Juice (Dan Baldwin, Leon Wilson, Toby Baker, Ed Sleeman; TalkbackTHAMES/ITV2)
Derren Brown: The Experiments (Derren Brown, Simon Dinsell, Iain Sharkey, Fiona Cotter-Craig; Objective Productions/Channel 4)
Harry Hill's TV Burp (Spencer Millman, Peter Orton, Harry Hill; Avalon Television/ITV1)
Michael McIntyre's Christmas Comedy Roadshow (Michael McIntyre, Addison Cresswell, Andrew Beint, Anthony Caveney; Open Mike Productions/BBC1)
Comedy programme
Charlie Brooker's 2011 Wipe (Alison Marlow, Al Campbell, Annabel Jones, Charlie Brooker; Zeppatron/BBC4)
Comic Strip: The Hunt for Tony Blair (Nick Smith, Peter Richardson, Pete Richens; Great Western Pictures/Channel 4)
The Cricklewood Greats (Peter Capaldi, Adam Tandy, Tony Roche; BBC Productions/BBC4)
Stewart Lee's Comedy Vehicle (Stewart lee, Richard Webb, Tim Kirkby; BBC Productions/BBC2)
Situation comedy
Fresh Meat (production team; Objective Productions, Lime Pictures/Channel 4)
Mrs Brown's Boy's (Brendan O'Carroll, Stephen McCrum, Ben Kellett, Martin Delany; BBC Scotland, BBC Productions co-production with BocPix in association with RTE/BBC1)
Friday Night Dinner (Robert Popper, Steve Bendelack; Popper Pictures, Big Talk Productions/Channel 4)
Rev. (production team; Big Talk Productions/BBC2)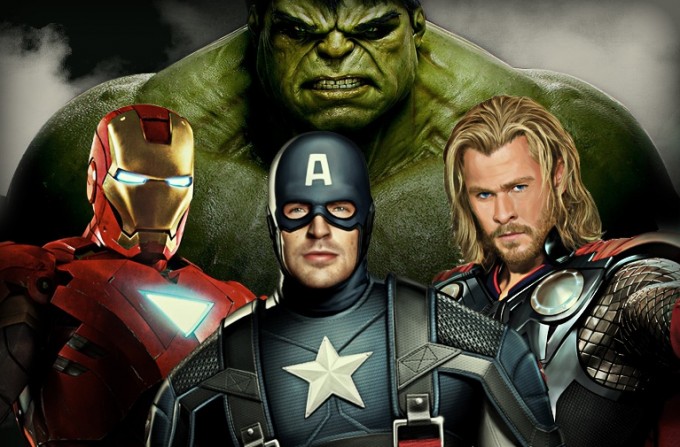 The Avengers has hulk smashed the US box office domestic revenue record with a $200.3 million (£124.2 million) debut. If distributor Disney's estimates prove to be accurate when the final official weekend numbers are released, Avengers would be the first film to ever take more than $200million in a single weekend.
Marvel's long waited superhero film has now officially gone well beyond the previous record of just short of $170million set by the debut of the final instalment of the Harry Potter Franchise last year.
Internationally Avengers added a further $151.5 million over the past weekend, help to raise its worldwide total  since opening barely a week and half ago to an almost unimaginable $641.8 million.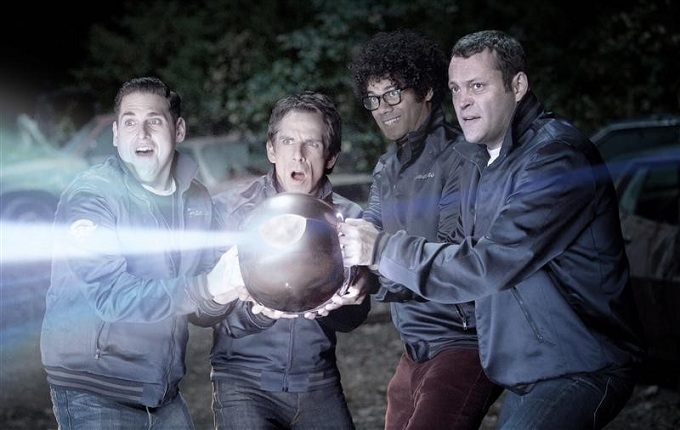 20th Century Fox have renamed their new comedy film Neighborhood Watch in response to the intense media scrutiny and national controversy surrounding the fatal shooting of Florida teenager Trayvon Martin by neighborhood watch captain George Zimmerman.
Fox had already belatedly pulled some initial promotional materials to avoid unfortunate associations with the high profile case and any appearance of insensitivity. Following the name change the film will now simply be called The Watch.
The new action comedy stars Ben Stiller, Vince Vaughan, Richard Ayoade and Jonah Hill as an overly enthusiastic team of neighbourhood watch volunteers who find themselves unexpectedly battling an alien invasion.
The studio released the following statement to explain the name change.
"As the subject matter of this alien invasion comedy bears no relation whatsoever to the recent tragic events in Florida, the studio altered the title to avoid any accidental or unintended misimpression that it might"
Armed with its new title 'The Watch' will be released in the UK on 29th August.
Check Out The Trailer Below: