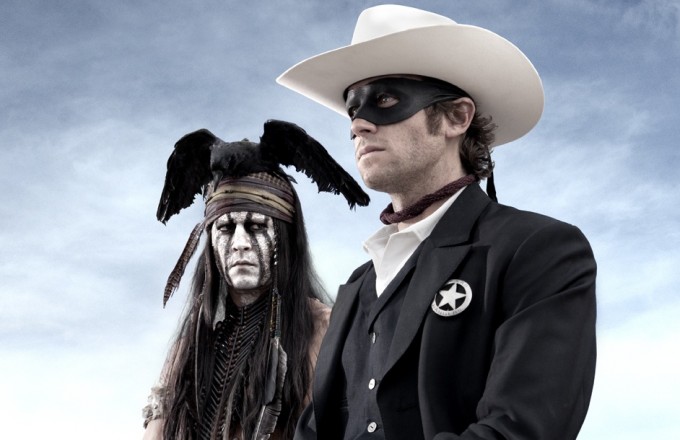 When Jerry Bruckheimer tweeted the first picture of Johnny Depp as Tonto in the new Lone Ranger movie (above), some people were left slightly bemused as to why the Native American hero looked suspiciously like a Goth Jack Sparrow with a bird on his head.
In a recent interview with Entertainment Weekly Johnny Depp has revealed that not only did he personally guide the creation of his latest eccentric look, but that he was specifically inspired by a particular painting
 "I'd actually seen a painting by an artist named Kirby Sattler and looked at the face of this warrior and tough… That's It! The stripes down the face and across the eyes… it seemed to me like you could almost see the separate sections of the individual, if you know what I mean".
For anyone unfortunate enough to never have been invited round Tim Burton's house to play dress up, the philosophising star gave some further explanation of Tonto's striped war paint.
"There's this very wise quarter, a very tortured and hurt section, an angry and rageful section, and a very understanding and unique side. I saw these parts, almost like dissecting a brain, these slivers of the individual. That makeup inspired me"
As for why he chose to complete this brain slicing ensemble with a taxidermy themed bird hat…
 "It just so happened Sattler had painted a bird flying directly behind the warrior's head. It looked to me like it was sitting on top. I thought: Tonto's got a bird on his head. It's his spirit guide in a way. It's dead to others, but it's not dead to him. It's very much alive."
Comparison between the original Sattler painting and Depp's new look below: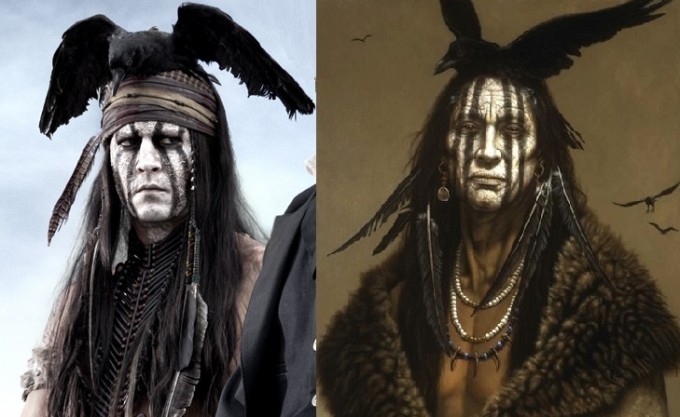 So to sum up, Johnny Depp's unique interpretation of a proud Native American warrior will most likely involve lots of scenes of him talking at length to the dead crow on his head.  It might sound weird but no doubt thanks to Depp's immeasurable talents it could easily prove to be one of the most entertaining parts of the film.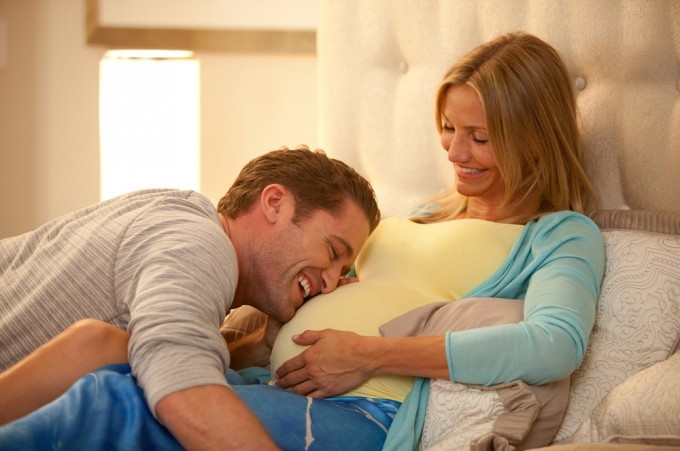 Here's a selection of the very latest official  images released from 'What to Expect When You're Expecting'. Starting with the adorable above image of Glee Star Matthew Morrison and Cameron Diaz enjoying some pregnant snuggles.
Inspired by the perennial New York Times bestseller of the same name,  the new film is aiming to be  a  hilarious and heartfelt big screen comedy about five couples whose intertwined lives are turned upside down by the challenges of impending parenthood.
With an all-star cast that includes Cameron Diaz, Rachel McAdams, Dennis Quaid, Chris Rock, Brooklyn Decker, Anna Kendrick, Chace Crawford & Jennifer Lopez the film is due to deliver in UK cinemas 23 May.
Check out more sneak peeks at what audiences can expect below…
Cameron Diaz gets ready to apparently feel the baby workout burn. 
Brooklyn Decker (Skyler) looking ever so slightly unhinged… Mwah ha ha ha ha… Babies!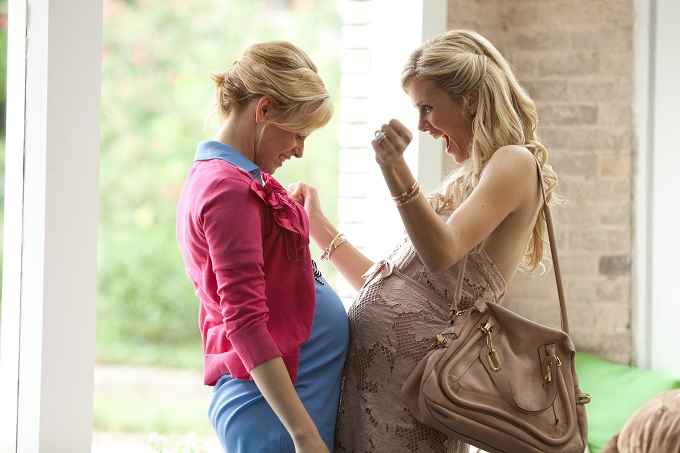 Elizabeth Banks (Wendy) & Brooklyn Decker (Skyler) enjoy a baby bump… bump.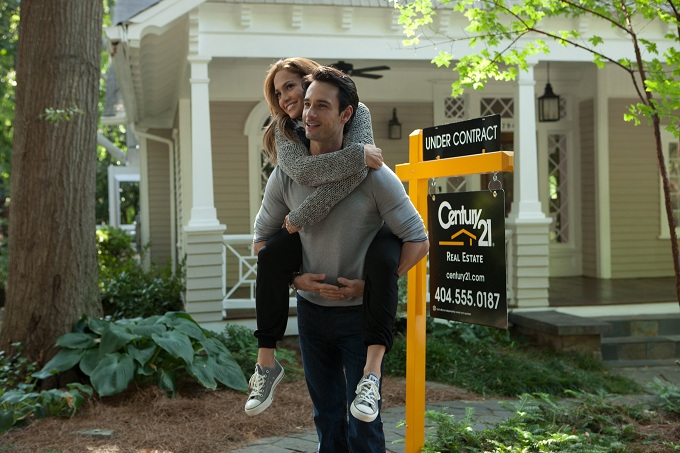 Rodrigo Santoro gives Jennifer Lopez a romantic piggy back ride.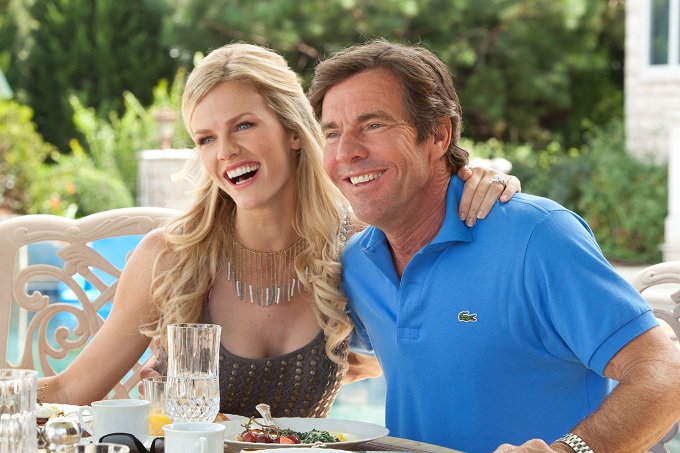 Skyler (Brooklyn Decker) and Ramsey (Dennis Quaid) looking as loved up as two people trapped in a home shopping catalog possibly can.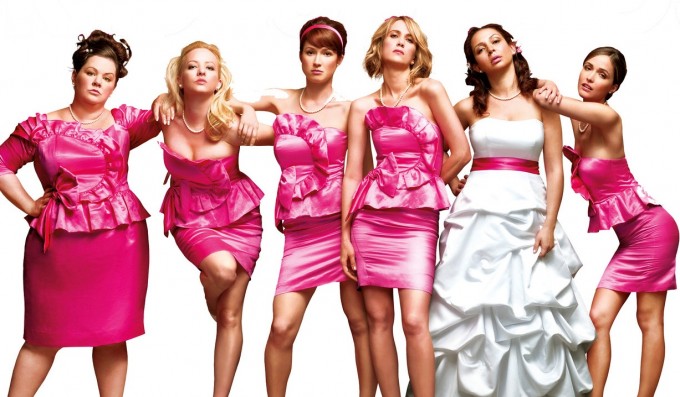 Bridesmaids director Paul Feig is in negotiations to direct a new Disney comedy film starring Reese Witherspoon called Wish List.
The basic premise of Wish List is that a high strung career woman (Witherspoon) has her life thrown into chaos when a list of her childhood wishes start to inexplicably come true. No doubt with 'hilarious consequences' which ultimately teach us all a valuable lesson of some kind about what really matters.
Wouldn't it be amazing if it turns out it's not money and her high powered career that matters after at all but actually some variety of love and friendship? You almost never see that kind of edgy storytelling in a Disney film.
Wish List is  a  long gestating project with a screenplay that has been passed around amongst a variety of screenwriters over the past ten years. Worryingly those writers have also been collectively responsible for films like Tooth Fairy and Alivn And The Chipmunks: Chipwrecked.
Director Paul Feig is already also attached two new films The Better Woman and Smooth Operator, but he's not yet committed to taking on the responsibility of making the Bridesmaids sequel studios are greedily demanding someone makes. He did recently pass on the opportunity to take on the third Bridget Jones film though. So there's evidence he' exercising at least some discretion on how best to take advantage of Bridesmaids colossal global box office success.
In addition to Bridesmaids, Paul Feig also created the superb but short lived cult TV series Freaks and Geeks, that helped launch the careers of James Franco, Seth Rogen and Jason Segel. So we'll keep an eager eye on what he does next in any case.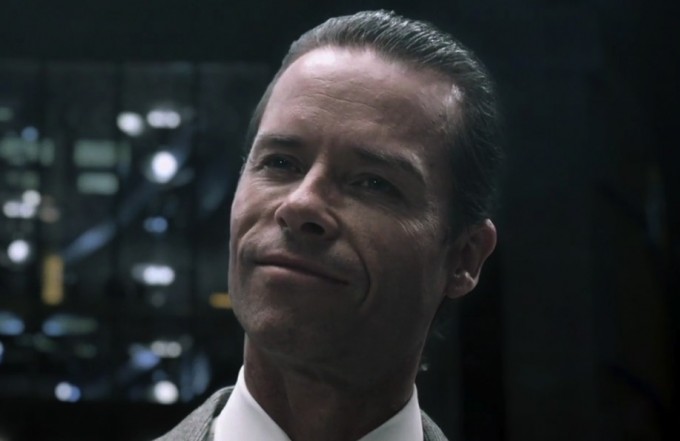 Guy Pearce has officially joined the cats of Iron Man 3 alongside returning franchise stars Robert Downey Jr, Gwyneth Paltrow, Don Cheadle and recently cast Ben Kingsley.
Guy Pearce is currently on battling space thugs in cinemas in sci-fi action adventure Lockout and later this year he's playing malevolent technology tycoon Peter Weyland in Ridley Scott's much hyped and anxiously awaited Alien prequel Prometheus.
The next Iron Man film directed and co-written by Shane Black, will be based upon the six issue run of comics from Warren Ellis, Iron Man:Extremis. The next instalment will have a plot based strongly around nanotechnology and a new villainous adversary for Tony Stark, widely expected to be Iron Man's most familiar comicbook nemesis the Mandarin.
Iron Man 3 is set for release on May 3 2013 with filming due to start in North Carolina next month.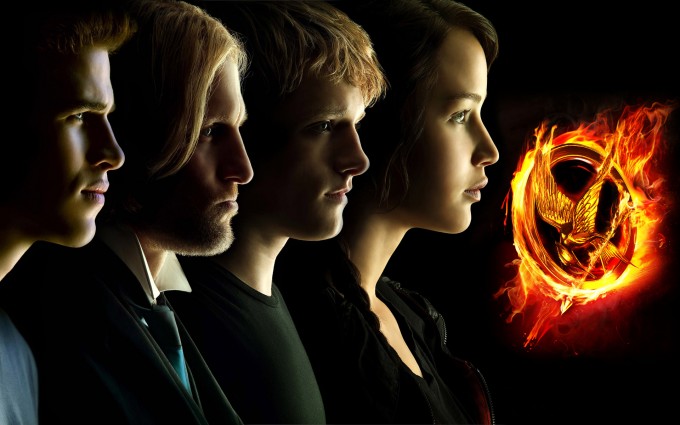 Water for Elephants director Francis Lawrence has apparently beat out competition from David Cronenberg and Bennet Miller(Moneyball) to land the job directing Hunger Games Sequel Catching Fire.
Francis Lawrence has previously directed supernatural comic book adaptation Constantine and zombie apocalypse action flick I Am Legend. Though Lawrence has worked with huge stars like Robert Pattinson, Keanu Reeves and Will Smith; Catching Fire will represent a major step up for him as Lionsgate trust him with their massive new franchise.
Lawrence also has a background in music videos and is notably the man personally responsible for giving us the enduring image of sweaty writhing Britney in the "I'm A Slave 4 U" video.
Lionsgate apparently made their choice largely because the director has an open schedule and seems confident about meeting the tight deadline demands for the latest Hunger Games film.
As previously reported Gary Ross declined to come back for Catching Fire because he wasn't confident about finishing filming on the project by January 2013. Star Jennifer Lawrence is already committed to start filming the X-Men first class follow up next year an Catching Fire already has a November 2013 release date set.
All we can say is good luck Mr Lawrence and may the odds be ever in your favour.