Daniel Kaluuya Wins EE Rising Star BAFTA Award 2018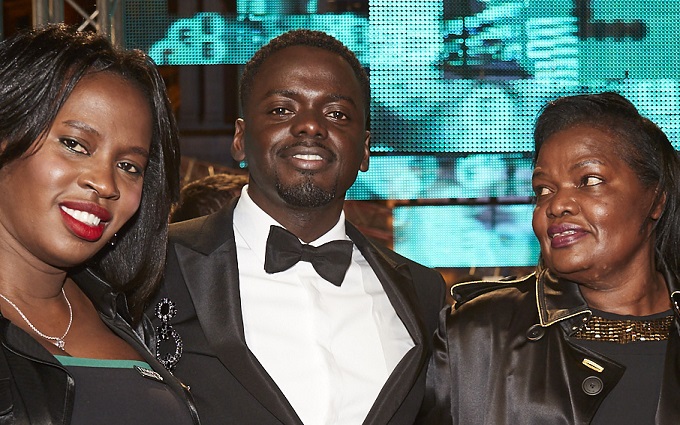 Get Out star  Daniel Kaluuya was announced as the winner of the EE Rising Star Award 2018 at the star studded EE British Academy Film Awards ceremony at the Royal Albert Hall In London last night. Kaluuya dedicated the award to his proud mother who joined him on the red carpet and sat front row as he collected his iconic BAFTA mask statue in front of a delighted crowd of fellow stars and industry onlookers.
The EE Rising Star Award is the only publicly-voted award presented at the Awards, and each year it continues to shine a spotlight on the outstanding up and coming acting talent that has captured the imagination of the public and film industry over the past 12 months.
Daniel was one of five exceptional actors nominated in recognition of their performances and identified as a true star in the making. The other nominees were Timothée Chalamet, Josh O'Connor, Florence Pugh and Tessa Thompson.
Daniel Kaluuya shot to fame last year in the American genre film, Get Out, for which he has been nominated in the Best Actor category for the EE British Academy Film Awards, Academy Awards, Golden Globe Awards, Screen Actors Guild Awards, Gotham Awards, and Independent Spirit Awards. Kaluuya took home the Best Actor award at the MTV Movie Awards and the NAACP Image Awards. Already known for his roles in hit TV shows, Skins, Psychoville and Black Mirror, Kaluuya has also starred in a slew of big screen feature films, including crime thriller Sicario, Johnny English Reborn and Kick Ass 2. This month, Daniel also joined the Marvel Cinematic Universe in Ryan Coogler's critically acclaimed Black Panther, followed by a co-starring role in Steve McQueen's upcoming heist thriller Widows later this year.
The EE Rising Star Award was created in honour of Mary Selway, the highly respected BAFTA-winning casting director whose career spanned three decades and over ninety films before she died in 2004. She worked with notable directors such as Steven Spielberg, Roman Polanski, Clint Eastwood and Ridley Scott, contributing to the creation of some of the silver screen's most memorable characters.
Former 2015 EE Rising Star Award nominee Margot Robbie, who was also nominated for Best Actress for her role in I, Tonya, and Octavia Spencer, nominated for Best Supporting Actress for her role in The Shape of Water, took to the Royal Albert Hall stage to present this year's EE Rising Star award.