Rupert Sanders talks Kristen Stewart on Snow White DVD Commentary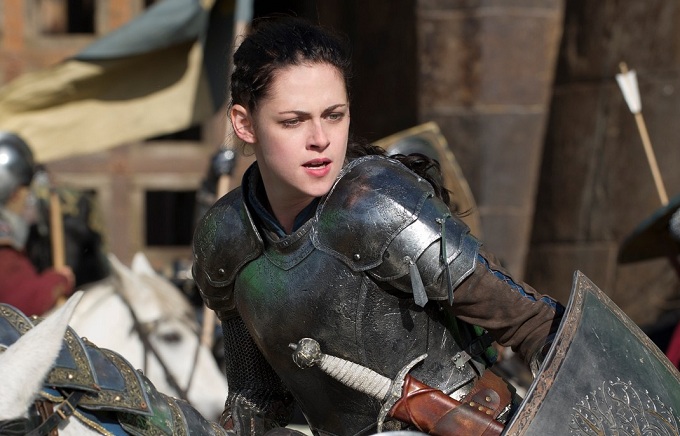 The release of Snow White & The Huntsman of DVD has sparked a debate among fans about whether or not to buy a copy following the public scandal surrounding the affair between Kristen Stewart and her married director Rupert Sanders. News that the DVD release would include a director's commentary track with Rupert Sanders left fans curious what if anything he would have to say about Kristen.
Perhaps it won't surprise fans that in fact Rupert Sanders says actually very little about Kristen during the feature length commentary. It was always unlikely the studio would release anything too controversial and Sanders feature length discussion sticks mostly to the process of actually making the film.
However in his rare comments about Kristen Stewart, Rupert Sanders praises her 'athleticism' and describes her as "obviously a beautiful damsel in distress". Rupert Sanders previously told us at the world premiere that Kristen was "very intense" and  "Like a wild untamed horse". Comments that perhaps seem a little more provocative in hindsight.
Here's some of the other pieces specifically Kristen Related Trivia revealed during the Commentary track.
Kristen Stewart lights a fire in her first scene as Snow White because Rupert Sanders was inspired by watching Ray Mears survival show the night before filming.
Kristen's leap into the sea during her castle escape was actually a real leap into a dirty water tank at Pinewood.
The infamous scene where Kristen punched Chris Hemsworth in the face was actually when Snow White stabs the Huntsman shortly after they first meet in the Dark Forrest.
Snow White's eye colour is actually Kristen's real eyes; she wears actually brown contacts in Twilight. They had to digitally change the Young Snow White's eye colour to match Kristen's
During her confrontation with the Troll all Kristen Stewart had to act with was an angry tennis ball on a stick.
Kristen Stewart actually injured her hand badly punching one of the Dwarves when they first capture her and the Huntsman.
Snow White's rousing speech to her army was developed over many week and only finalised the night before during an on set read through that was interrupted by a security guard in a neon jacket.
Listen to our red carpet premiere interview with Rupert Sander in full below: