RAZZIE Awards Nominations 2013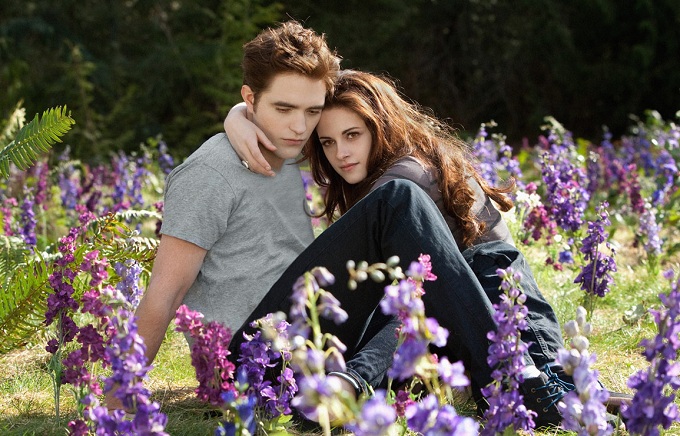 On the same day that BAFTA announces it's nominations list for the best films and performances of the past year in cinemas, the Golden Rasberry Awards nominations list have also been released, naming and shaming some of the worst on screen efforts.
Twilight Breaking Dawn Part 2, Battleship and That's My Boy are among those films embarrassingly leading the field of this years Razzie nods. Provoking strong reactions as always, but particularly from furious Twilight fans.
Here's the complete list of nominees for the 2013 Golden Raspberry Awards:
WORST PICTURE
• Battleship
• The Oogieloves in the Big Balloon Adventure
• That's My Boy
• A Thousand Words
• The Twilight Saga: Breaking Dawn Part 2
WORST DIRECTOR
• Sean Anders, That's My Boy
• Peter Berg, Battleship
• Bill Condon, The Twilight Saga: Breaking Dawn Part 2
• Tyler Perry, Good Deeds/Madea's Witness Protection
• John Putch, Atlas Shrugged: Part 2
WORST ACTRESS
• Katherine Heigl, One for the Money
• Milla Jovovich, Resident Evil: Retribution
• Tyler Perry, Madea's Witness Protection
• Kristen Stewart, The Twilight Saga: Breaking Dawn Part 2/Snow White and the Huntsman
• Barbra Streisand, The Guilt Trip
WORST ACTOR
• Nicolas Cage, Ghost Rider: Spirit of Vengeance/Seeking Justice
• Eddie Murphy, A Thousand Words
• Robert Pattinson, The Twilight Saga: Breaking Dawn Part 2
• Tyler Perry, Alex Cross/Good Deeds
• Adam Sandler, That's My Boy
WORST SUPPORTING ACTRESS
• Jessica Biel: Playing for Keeps/Total Recall
• Brooklyn Decker: Battleship/What to Expect When You're Expecting
• Ashley Greene: The Twilight Saga: Breaking Dawn Part 2
• Jennifer Lopez: What to Expect When You're Expecting
• Rihanna: Battleship

WORST SUPPORTING ACTOR
• David Hasselhoff, Piranha 3D
• Taylor Lautner, The Twilight Saga: Breaking Dawn Part 2
• Liam Neeson, Battleship/Wrath of the Titans
• Nick Swardson, That's My Boy
• Vanilla Ice, That's My Boy
 WORST SCREEN ENSEMBLE
• Battleship
• The Oogieloves in the Balloon Adventure
• That's My Boy
• The Twilight Saga: Breaking Dawn Part 2
• Madea's Witness Protection
WORST SCREENPLAY
• Atlas Shrugged: Part 2
• Battleship
• That's My Boy
• A Thousand Words
• The Twilight Saga: Breaking Dawn Part 2
 WORST REMAKE, RIP-OFF OR SEQUEL
• Ghost Rider: Spirit of Vengeance
• Piranha 3D
• Red Dawn
• The Twilight Saga: Breaking Dawn Part 2
• Madea's Witness Protection
WORST SCREEN COUPLE
• Any two cast members from The Jersey Shore in The Three Stooges
• Mackenzie Foy and Taylor Lautner in The Twilight Saga: Breaking Dawn Part 2
• Robert Pattinson and Kristen Stewart in The Twilight Saga: Breaking Dawn Part 2
• Tyler Perry and his drag in Madea's Witness Protection
• Adam Sandler and Andy Samberg, Leighton Meester or Susan Sarandon in That's My Boy