James McAvoy Talks X-Men Sequels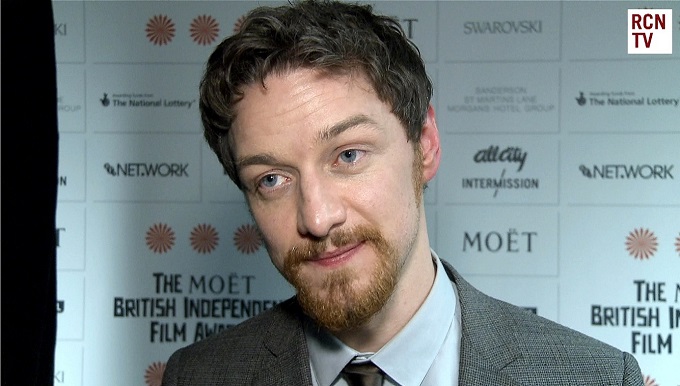 Whilst collecting his well-deserved best actor prize at this year's British Independent Film Awards for his bravely depraved turn in Filth, star James McAvoy talked to Red Carpet News about what fans can expect from X-Men First Class sequel X-Men Days of Future Past.
The next X-Men film unites the First Class stars including Michael Fassbender and Jennifer Lawrence with many of the stars of Director Bryan Singer's previous X-Men franchise. James told us that fans will see a completely different side of Charles Xavier aka X-Men's telepathic leader Professor X to anything they've seen from himself or Patrick Stewart before.
James also shared his excitement for the chance to go up against Patrick Stewart on screen, as well as working again with his 'best pals' Jennifer & Michael, who just happen to be some of the 'very best actors in the world' in his opinion.
Reacting to suggestions that director Bryan Singer may move away from the colourful costumes of First Class in favour of a return to the drab all-black outfits seen in his previous X-Men films, McAvoy reassures that armed with a pink psychedelic shirt at least his portrayal will be vibrantly colourful.
Finally James gleefully confirms that he is indeed contracted for a third instalment in the X-Men series and looks forward to returning, in what will almost certainly be the X-Men Apocalypse project announced recently by Bryan Singer.