Into Film Awards 2018 Winners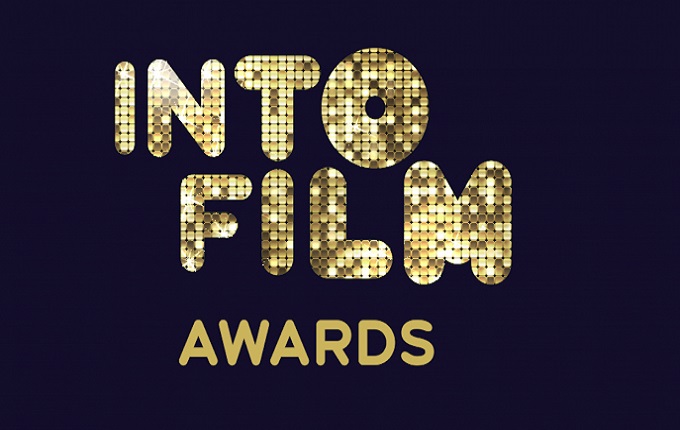 Young filmmakers from across the UK were recognised today as film education charity Into Film announced the recipients of its 4thannual Into Film Awards.  The Awards pay tribute to outstanding 5 – 19 year olds from across the UK who have demonstrated exceptional achievements in filmmaking and film reviewing. Hosted by Into Film and supported by the BFI through National Lottery funding, the young filmmakers were honoured at a star-studded red-carpet ceremony at BFI Southbank.
Hundreds of young people from across the UK submitted their own short films and film reviews to be considered in the Awards, with nominations exploring a wide range of themes and issues including bullying, history, and immigration. The short films were created and produced by young people as individuals or as part of a wider group in schools, colleges or youth groups.  The non-filmmaking categories – the film clubs of the year, reviewers of the year and teacher of the year – recognised creative use of film as an educational tool in school.
Winners hail from across the UK, with young people from Wales, North Yorkshire, Devon, Scotland, Northumberland, Bradford, Northern Ireland and London being recognised for their achievements, encouraging them towards the development of their learning and future film careers. Finally, as voted by the young  reader's of First News, the beloved bear from Peru scooped the First News' Best Family Film of the Year Award for Paddington 2.
The Awards not only highlight the creative talents of young people across the UK, but also aim to re-address the gender and diversity balance within the film industry by activity seeking and encouraging young people from all backgrounds to immerse themselves in film and filmmaking, opening the door for a more diverse pool of talent to seek careers within the film industry.  Among the winners were two all-female groups of filmmakers – Swyn and Still Life, where the participants undertook a range of roles including director, producers, editors, screenwriters, cinematographers and costume designers.
The 2018 Into Film Awards winners are:
Best Live Action by 12s and Under, sponsored by Sony Pictures Entertainment - Presented by Gemma Arterton
Swyn - Dyffryn Nantlle Film Club, Gwynedd, Wales.
Best Live Action by 13s and Over, sponsored by Cineworld Cinemas - Presented by Martin Freeman
The Heart of the City - Adam – Westminster, London
Best Animation by 12s and Under, sponsored by Disney - Presented by Kevin Guthrie & Alexa Davies
The Great Escape by Willowmann Producations / Braunston Primary School.
Best Animation by 13s and Over, sponsored by Mr and Mrs Meyer - Presented by Georgina Campbell & Rosie Day
Ashta and the Dragon – Jude Rogers, age 13 from London.
Best Documentary, sponsored by Paramount Pictures - Presented by Susan Wokoma & Craig Roberts
Still Life - Amy, Rowan, Freya, Rebecca - Northumberland
Club of the Year – 12 and Under, sponsored by Warner Brothers Creative Talent - Presented by Katie Leung & Fionn O'Shea
Horton Park Primary School – Bradford, West Yorkshire
Club of the Year – 13 and Over, sponsored by United Agents - Presented by Will Poulter & Gwendoline Christie
Coleg Sir Gar – Camarthenshire, Wales
Educator of the Year, sponsored by Working Title Films - Presented by Justine Simons OBE & Tom Davis
Suzanne Cohen - Camden Summer University, London
Ones to Watch sponsored by EON Productions - Presented by George MacKay & Hermione Corfield
Krizzah Policarpio (17) from Belfast who was nominated by her teacher, Tracy Rossborough, for her directing, scriptwriting, camera work, editing, film reviewing, and film reporting
Ryan Ogden (18) from Tyne and Wear, who was nominated by teacher Daniel Clifford for his directing, scriptwriting, camera work, editing, and film reviewing
Emily Fisher (16) from Northamptonshire, who was nominated by her teacher Paul Balmer for her superlative skills behind the camera.
Review of the Year, sponsored by IMDb  - Presented by Rhianna Dhillon & Tomiwa Edun
Spirited Away by Fletcher, aged 10, from Fairview Primary in Gillingham
Best Family Film of the Year, in association with First News - Presented by Kevin Barron MP & Emily Berrington
Paddington 2