Edinburugh International Film Festival 2016 Reveals Full Programme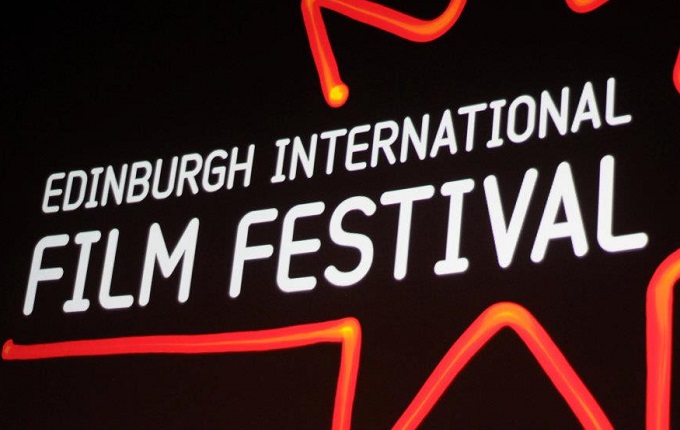 Artistic Director Mark Adams today unveiled details of the programme for the upcoming Edinburgh International Film Festival (EIFF), taking place next month between the 15th and 26th of June.  Now in its landmark 70th edition, the Festival will showcase a total of 161 features from 46 countries including: 22 World Premieres, 5 International Premieres, 17 European Premieres and 85 UK Premieres
Highlights include the UK Premiere of the highly-anticipated Disney-Pixar animation FINDING DORY, In-Person events featuring the likes of Kevin Smith and Kim Cattrall, and the Opening and Closing Gala World Premieres of the previously announced TOMMY'S HONOUR and WHISKY GALORE!. Old classics will be re-imagined with the UK Premiere of E.T. THE EXTRA-TERRESTRIAL, with John Williams' iconic score performed live by the Royal Scottish National Orchestra at the Festival Theatre Edinburgh, and the World Premiere of the newly-restored 4K version of the Scottish classic HIGHLANDER, celebrating its 30th anniversary with star Clancy Brown in attendance.
Mark Adams, EIFF Artistic Director, said: "It is a real thrill to unveil this year's programme and I am looking forward to showcasing so many great films and welcoming so many talented filmmakers to our 70th edition.  As always we like to offer an incredibly broad range of work to ensure there is always something for everyone – from mesmeric retrospectives through to absorbing new short films, to 130 new features from 46 countries, rest assured this year's EIFF will challenge, provoke and entertain audiences in equal measure."
Cabinet Secretary for Culture, Tourism and External Affairs, Fiona Hyslop, said: "The Edinburgh International Film Festival is a highlight of the Edinburgh Festivals' calendar and for screen professionals and film lovers from across the world. This year's landmark 70th Edition is the perfect opportunity to celebrate the EIFF in its own right, to showcase Scotland's screen talent and to promote our creative industries.
"The Scottish Government is proud to support the Festival via the Expo Fund and have provided £110,000 this year to support the development of new filmmakers and the continuation of the highly successful Talent Lab."
Natalie Usher, Director of Screen at Creative Scotland, said: "Congratulations to EIFF for bringing us such an exciting programme, a magnificent celebration to mark the 70th year.  This year's edition is packed with the work of Scotland's most exciting filmmaking talent alongside an impressive array of the very best cinema from around the world.
"EIFF provides an excellent platform to connect Scotland's filmmakers with new markets, raising their international profile.  The industry programme offers a vital opportunity for professional exchange and dialogue, a chance to maintain existing relationships, initiate new ones and spark off new projects and ideas.
"All together this year's Festival is sure to enlighten, inspire and entertain."
This year's BEST OF BRITISH strand includes David Blair's heart-wrenching drama AWAY, starring Timothy Spall and Juno Temple as two lost souls seeking solace under the lights of Blackpool; Rita Osei's debut BLISS!, following a teenage girl on a rite of passage journey of discovery across Scandinavia; Mercedes Grower's offbeat debut BRAKES led by Julian Barratt and Noel Fielding; János Edelényi's hilariously poignant THE CARER starring Brian Cox, who will be in attendance at this year's Festival; and Charles Henri Belleville's hedonistic backpack thriller JET TRASH.
Will Poulter and Cara Delevingne lead a fantastic British ensemble cast in the sumptuous coming-of-age drama KIDS IN LOVE from Chris Foggin; Philip John takes audiences on an anarchic road-trip in MOON DOGS; and twin librarians plan revenge in the quiet section in Euros Lyn's Welsh-language THE LIBRARY SUICIDES (Y LLYFRGELL). There are also brooding Icelandic noirs PALE STAR and A REYKJAVĺK PORNO from Scot Graeme Maley; acclaimed artist Henry Coombes' SEAT IN SHADOW, a witty and perspective study into the symbiotic relationship between an eccentric, part-time Jung-obsessed psychotherapist and his patient/muse; Joanne Froggatt starring as a woman attempting to keep her family together as her husband endures unimaginable pain in Bill Clark's STARFISH; Ibiza-set crime thriller WHITE ISLAND from Benjamin Turner; and the Agyness Deyn-led complex dystopian thriller THE WHITE KING from Alex Helfrecht and Jörg Tittel.
British films in competition for the prestigious MICHAEL POWELL AWARD for Best British Feature Film and Best Performance in a British Feature Film will be selected from this strand and include 9 World Premieres, 1 European Premieres and 2 UK Premieres.
Taking part in the series of In Person talks will be DOMINIQUE PINON of Alien: Resurrection, Amélie, and Outlander fame, whose renowned star turn in DIVA will feature in this year's A Celebration of the Films of Cinéma du Look retrospective; legendary filmmaker JEREMY THOMAS, the prolific producer of over fifty films, including 1983's MERRY CHRISTMAS MR LAWRENCE, starring the late, great David Bowie and screening at this year's Festival; KIM CATTRALL who will discuss a career that has seen her leave an indelible mark across both the screen and the stage; and indie auteur KEVIN SMITH, creator of cult classics Clerks and Dogma will also be taking to the stage alongside the star of his latest comedy YOGA HOSERS, Harley Quinn Smith.
The very best in new American independent cinema shines a spotlight on the boundless creativity originating from across the Atlantic.  This year, AMERICAN DREAMS audiences can enjoy a host of fresh features including: a rom-com treat from Rebecca Miller in the form of MAGGIE'S PLAN, with Greta Gerwig, Ethan Hawke and Julianne Moore each delivering pitch-perfect performances; Meg Ryan's directorial debut ITHACA, an elegant and moving story of a teenager delivering telegrams in World War II; the European Premiere of Rob Burnett's THE FUNDAMENTALS OF CARING, a charming comedy-drama that pairs Paul Rudd and rising British star Craig Roberts as caregiver and dependent; Paco Cabezas' MR. RIGHT starring Anna Kendrick and Sam Rockwell as an oddball assassin; the International Premiere of fan fiction marvel SLASH; and World Premieres of Amanda Sharp's STICKY NOTES, starring Rose Leslie, and Steven Lewis Simpson's road trip through Lakota country NEITHER WOLF NOR DOG.
THE DIRECTORS' SHOWCASE strand shines a light on the latest work from some of the world's most highly-respected auteurs, each film offering an insight into perspectives and stories from across the globe.  Screening over the course of the Festival are: BLEAK STREET, Arturo Ripstein's black and white tale of a pair of murderous Mexican lucha wrestlers; dark Danish comedy THE COMMUNE from Thomas Vinterberg; Hans Petter Moland's gripping police thriller A CONSPIRACY OF FAITH; Giuseppe Tornatore's THE CORRESPONDENCE, starring Jeremy Irons and Olga Kurylenko; Isabel Coixet's period drama ENDLESS NIGHT; Jean-Paul Rappeneau's elegant FAMILIES; Kurdish docu-drama A FLAG WITHOUT A COUNTRY from Bahman Ghobadi; Taika Waititi's hilarious HUNT FOR THE WILDERPEOPLE, following Sam Neill and newcomer Julian Dennison into the New Zealand bush; Ira Sachs' observational comedy LITTLE MEN; Yeon Sang-ho's vision of zombie apocalypse SEOUL STATION; Paddy Breathnach's VIVA, set amongst the colourful world of Havana's drag clubs; and YOGA HOSERS, the latest madcap adventure from Kevin Smith
This year's EUROPEAN PERSPECTIVES strand features a number of much anticipated films from the continent making their UK debuts.  Notable features include: Bilall Fallah and Adil El Arbi's emotive BLACK, a story of forbidden love set on the streets of Brussels driven by a mesmerizing performance from newcomer Martha Canga Antonio; Florian Gallenberger's '70s-set melodrama THE COLONY with Emma Watson and Daniel Brühl; Gérard Depardieu stars in THE END from Guillaume Nicloux and SAINT AMOUR by Benoȋt Delépine and Gustave Kerven; Jihane Chouaib's sterling GO HOME; riotous Icelandic incest comedy THE HOMECOMING by Björn Hlynur Haraldsson; gripping legal drama KALINKA by Vincent Garenq; Kadri Köusaar's pitch-black Estonian comic gem MOTHER; and soulful coming-of-age drama SPARROWS by Rúnar Rúnarsson.  The strand also boasts a World Premiere of Balazs Juszt's supernatural thriller THE MAN WHO WAS THURSDAY.
Delving further afield, the WORLD PERSPECTIVES strand delivers a global array of works from emerging and established filmmaking talents. Highlights include the European Premieres of Laos-set thriller RIVER from Canadian Jamie M Dagg; India's leading indie director Q's hilarious coming-of-age comedy BRAHMAN NAMAN, exclusive to Netflix; provocative Indian female buddy-comedy ANGRY INDIAN GODDESSES from Pan Nalin; Jon Cassar's stoic western FORSAKEN, starring father and son Donald and Kiefer Sutherland; Assad Fouladkar's study of romance in a sharia setting HALAL LOVE (AND SEX); Kim Sang-chan's darkly eccentric KARAOKE CRAZIES; Indie-Japanese crime drama KEN AND KAZU by Hiroshi Shoji; Diego Luna's hog farmer comedy drama MR. PIG with Danny Glover and Maya Rudolph; Leena Yadav's portrait of Gujurat PARCHED; and Oliver Schmitz's courtroom conflict SHEPHERDS AND BUTCHERS featuring Andrea Riseborough and comedy legend Steve Coogan.
EIFF offers the very best in DOCUMENTARIES, as the genre continues to go from strength to strength. Titles include: Andreas Johnsen's challenging and thought-provoking documentary for foodies and environmentalists alike BUGS; Alexandru Belc's love letter to the big screen CINEMA, MON AMOUR; portrait of electro-music star GARY NUMAN: ANDROID IN LA LA LAND by Steve Read and Rob Alexander; Mike Day's ode to the Faroe Islands THE ISLANDS AND THE WHALES; Ross Adam and Robert Cannan's mind-bending look at two of South Korean cinemas biggest stars THE LOVERS AND THE DESPOT; Johan Grimonprez's journey into the international arms industry SHADOW WORLD; and Niam Itani's timely reflection on the place of refugees in the modern world TWICE UPON A TIME.  Also screening are the World Premieres of Niall McCann's LOST IN FRANCE and Andrew Becker and Daniel Mehrer's SANTOALLA; while sports fans won't want to miss Fredrik and Magnus Gertten's BECOMING ZLATAN, the study of the gloriously complex football icon Zlatan Ibrahimović.
As the sun sets, attention turns to NIGHT MOVES, EIFF's annual look at the chilling, bloody side of cinema.  Audiences can enjoy late night showings of a mixture of scream-inducing horror, fantasy adventure, and unashamedly brash genre-fare; with screenings that include: the World Premiere of Nirpal Bhogal's homegrown horror FIRST BORN; European Premiere of horror anthology HOLIDAYS, featuring offerings from some of the genre's finest minds, including In Person participant Kevin Smith; UK-first showings of swords and skis epic THE LAST KING from Nils Gaup; Anna Biller's sexploitation tribute THE LOVE WITCH; Wu Ershan's Chinese blockbuster MOJIN: THE LOST LEGEND; Steve Barker's trip to a Zombie Safari Park THE REZORT; Sion Sono's Japanese sex-comedy THE VIRGIN PSYCHICS and a hypnotic screening of the rarely-seen 1973 Japanese cult anime BELLADONNA OF SADNESS from Eiichi Yamamoto, co-presented by EIFF and Scotland Loves Anime.
This year, EIFF will host FIVE ANIMATED YEARS OF WILL ANDERSON AND AINSLIE HENDERSON, featuring Scotland's most dynamic animation double act.  The event is the first major retrospective of the duo's work, as the pair reflect on their rapid rise and a career that has drawn critical acclaim and awards recognition in equal measure.  The McLaren Award for Best New British Animation returns once again with two varied programmes showcasing the best new short animations from the UK; while EIFF once again delivers compelling INTERNATIONAL ANIMATION highlighting celebrated short work from across the globe.
Attendees will be able to attend a raft of SPECIAL EVENTS throughout the festival.  A special screening of TRAINSPOTTING will celebrate the 20th anniversary of Danny Boyle's seminal Edinburgh-set shot of cinematic adrenaline. Also screening will be BIGGER THAN THE SHINING, a provocative new work from Mark Cousins; the first three episodes of Gaelic language drama BANNAN; and SHOOTING THE REVEL: RE-DISCOVERING EDINBURGH COLLEGE OF ART'S REVEL FILMS OF THE 1930S AND 1940S. The Festival will host two illustrated lectures from the University of Edinburgh's Centre for Open Learning, and will gather a panel of novelists, screenwriters, and researchers together to ask WHERE DO IDEAS COME FROM? Youngsters can get involved with the EDINBURGH SCHOOLS FILM COMPETITION, with winning entries screened at Filmhouse, and benefit from expert advice on GETTING STARTED IN FILM CRITICISM.
This year's EIFF SHORT FILM strand delivers a stunning selection of shorts from the UK and overseas. This year's short programmes include: SIGN LANGUAGE; FRAGMENTS OF THE CITY; FLAMING CREATURES; OTHER PLANES; RADICAL TRANSMISSIONS; and VOICES FROM THE WILDERNESS. OUT OF BOUNDS offers a special programme of the newest works from UK film academies; SCOTTISH SHORTS presents a collection of shorts commissioned through the Scottish Film Talent Network's new talent programme; while THE YOUNG AND THE WILD SHORTS promise an eclectic mix of quick-fire cinema targeted at a young adult audience. The annual edition of the Scottish Documentary Institute's latest BRIDGING THE GAP collection will return, focusing this year on works by female directors such as Wilma Smith (THE REVIEW); Natalia Kouneli (SILENT LAUGHS); Lindsay Brown (SWAN); and Lucie Rachel (WHERE WE ARE NOW).
As the country continues to undergo a cultural renaissance, the Festival will put its FOCUS ON FINLAND, showcasing the best features and shorts that the nation has to offer. Finland's filmmakers are producing challenging, expectation-defying work, and audiences are responding; domestic audiences for Finnish cinema alone are one of the highest in Europe.  Screening at EIFF will be: Mikko Kuparinen's 2 NIGHTS TILL MORNING; Christy Garland's CHEER UP; Juan Reina's DIVING INTO THE UNKNOWN; Teppo Airaksinen's LAPLAND ODYSSEY 2; Aleksi Salmenperä's environmental thriller THE MINE; psychological study WAR AND PEACE OF MIND from Ari Matikainen; and a series of fiction and documentary shorts from the thriving country.
The world of experimental film is uncovered in the ever-popular BLACK BOX strand.  Screenings include the UK Premieres of American avant-garde icon Lewis Klahr's SIXTY SIX and Mika Taanila's bold camera-less TECTONIC PLATE.  BLACK BOX SHORTS returns with four separate programmes of shorts and in a nod to the Festival's 70th edition, this year's strand will revisit the 1970s with retrospective screenings of Lizzie Borden's seminal REGROUPING, with the legendary filmmaker in attendance at the Festival, and other rarely-screened gems from the period. REGROUPING is a special event bringing together filmmakers, critics, and curators celebrating one of the most important periods in EIFF's history.
In another telling tribute to this year's milestone edition, EIFF plays host to 70/70 VISION: a series of screenings of iconic films in their original widescreen 70mm format.  The programme includes Stanley Kubrick's legendary 2001: A SPACE ODYSSEY; David Lean's LAWRENCE OF ARABIA; Jacques Tati's PLAYTIME; and Akira Kurosawa's Oscar-winner DERSU UZALA.
Celebrating the CINÉMA DU LOOK movement, EIFF will present a focus on the work of Jean-Jacques Beineix, Luc Besson, and Leos Carax.  Films that dazzled cinemagoers throughout the 1980s and into the '90s will be showcased in all their poetic glory, including: Besson's THE BIG BLUE, LA FEMME NIKITA, and SUBWAY; Carax's LES AMANTS DU PONT-NEUF and MAUVAIS SANG; and Beineix's BETTY BLUE and DIVA.  LOOK AGAIN: A CELEBRATION OF CINEMA DU LOOK will feature several special guests in attendance.
Audiences will also be invited to trace the lively cinematic roots of the current wave of superhero blockbusters, POW!!! LIVE ACTION COMIC STRIP ADAPTATIONS: THE FIRST GENERATION presents a colourful retrospective journey through various genres, tracing the evolution of the live comic strip adaptation in cinema.  Bringing together cult titles from across the world, films include: Roger Vadim's BARBARELLA; Leslie H Martinson's BATMAN: THE MOVIE; Mario Bava's DANGER: DIABOLIK; Robert Altman's POPEYE; and two rarely screened Japanese classics based on world famous Manga comic strips, Kenji Misumi's LONE WOLF AND CUB: SWORD OF VENGEANCE and Junya Sato's GOLGO 13.
Other highlights include the launch of Filmhouse presents ADAPTING MISS HIGHSMITH, a journey into the work of one of the most adapted-for-cinema authors of all-time, a project that will roll out across the UK post-Festival.  The programme will feature an illustrated talk by Highsmith's acclaimed biographer Joan Schenkar.
Alongside the UK Premiere of FINDING DORY, FILM FEST JUNIOR transports younger viewers around the world with age-appropriate UK Premieres THE CANTERVILLE GHOST from Yann Samuell and Kenneth Kainz's fantasy epic THE SHAMER'S DAUGHTER.
And finally, film fans of all ages can look forward to a host of cinematic treats in the form of free St Andrew Square Garden screenings for Film Fest in the City.  No ticket is required to enjoy a range of hit movies, including the likes of: THE MUPPETS; THE BREAKFAST CLUB; MINIONS; MAD MAX – FURY ROAD; FINDING NEMO; PITCH PERFECT; STAR WARS: EPISODE VII – THE FORCE AWAKENS and a special dance-along screening of cult classic GREASE.