42nd Street Review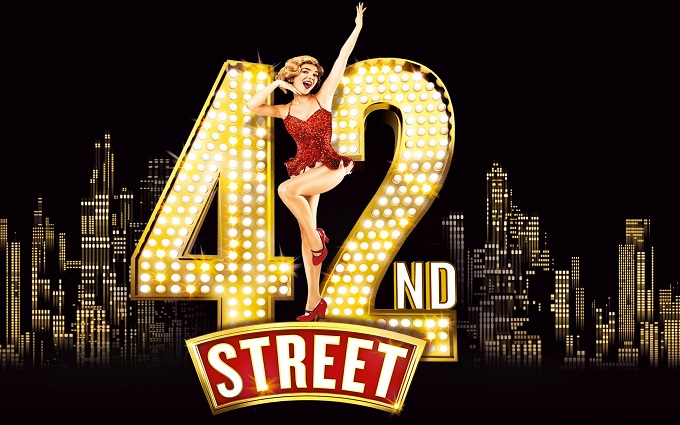 The Plot
In the midst of the great depression an aging diva, an overwhelmed newcomer and a perfectionist director combine forces to stage a spectacular new show Pretty Lady. Together they battle drama both on and offstage to prove that whatever happens, the show really must go on…
The Good
42Nd Street is yet another welcome revival of a classic musical currently returning to the West End. With an explosion of sequin clad vintage charm and a bursting thunder of percussive tap dancing the show is a fabulously satisfying homage to a spectacular era of traditional musical magic. Glittering production value, an endlessly energetic dancing ensemble and accomplished turns form all principal performers make it a night of must see theatre delights.
Sheena Easton is of course a renowned international pop star and her performance as aging prima donna Dorothy Brock is musically flawless. The depth and range of her impressive voice is surprising even to those familiar with her past musical success. She also clearly relishes the comically mean spirited fun of playing a cliché demanding diva. She commands the stage with her vocal power, at times threatening to justify her run away ego. It's a delightful turn from a performer clearly cast for her ability not just her household name.
Tom Lister is another commanding presence on stage as the tyrannical director Julian Marsh. His towering physical presence and furious perfectionism is a driving force for the show. He spars well both with Sheena Easton and Claire Halse as young starlet Peggy Sawyer.
Claire Halse is a sparkling young talent who manages to imbue Peggy with all the fresh faced charm and true star quality the role demands. As the show progresses she manages to convincingly map Peggy's rapid transformation from timid and overwhelmed to an accomplished show stopping performer.  Halse has a pleasing vocal range, comic timing and flawless dance craft that combine to make Peggy the shining star the show demands her to be.
Overall the productions shamelessly lavish and energetic musical dance numbers keep audiences consistently dazzled and delighted. Endless costume changes, bright lights, fast feet, a seemingly never ending line of chorus girl and singing top hats make for a wonderful throwback to a vintage era of musical theatre.
The Bad
Although there is certainly a sizeable audience appetite for traditional musicals, those who prefer more contemporary twists on the genre like Avenue Q or Book Of Mormon may find the vintage charms of 42nd Street a little safe for their tastes. Admittedly beneath the relentless distraction of energetic dance numbers and costume changes the core story is fairly simple and dramatically tame.
Those that delight in seeking out any hint of political incorrectness might maliciously attempt to manufacture some feminist offense at the way naïve young heroine Peggy Sawyer is variously pursued and bullied by her demanding director and insistent male co-star. But in truth it would be absurd to expect a 1930s set musical homage to ignore the realities of that era and airbrush in modern social agendas.  In any case this aspect of the story is in reality just an honest reflection of the trials and tribulations of show business for fresh faced Broadway dreamers.
The Ugly Truth
With the Duchess of Cambridge watching gleefully from the royal balcony on opening night  42nd Street  never puts a foot wrong as it produces the kind of toe tapping razzle dazzle spectacle truly fit for a royalty. It's wonderful that for the mere price of a ticket anyone else can share the same gleeful experience at the Theatre Royal. If you can, you should….
Review by Russell Nelson