Misfits Season 4 Cast Interview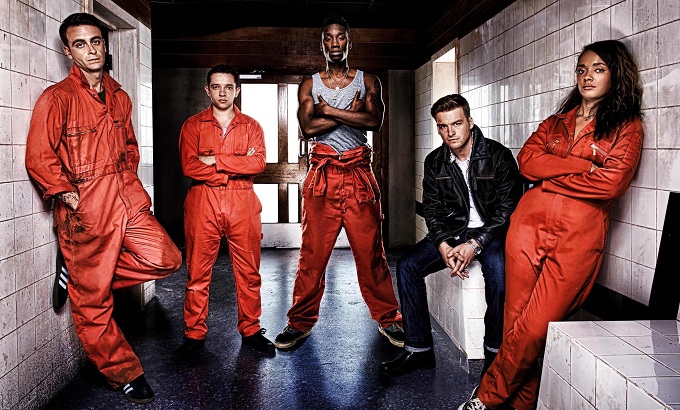 The cast of the latest 4th season of hit superhero show Misfits met fans and signed autographs at this year's London Comic Con MCM Expo yesterday. We caught up with the lads Joseph Gilgun (Rudy Wade), Matt Stokoe (Alex) and Nathan McMullen (Finn).
The lads talk backstage about sexy orange jumpsuits, giant killer rabbits and how it feels to step into the popular franchise, replacing the likes of Robert Sheehan and Iwan Rheon.
Matt reveals he'd like to use real life superpowers against the boys form One Direction and Joseph admits he'd quite like to get sexually  intimate with teen idol Harry Styles in particular.
Check out the full filthy and wonderful chat with the naughty Misfit boys below: