Anthony Hopkins as Alfred Hitchcock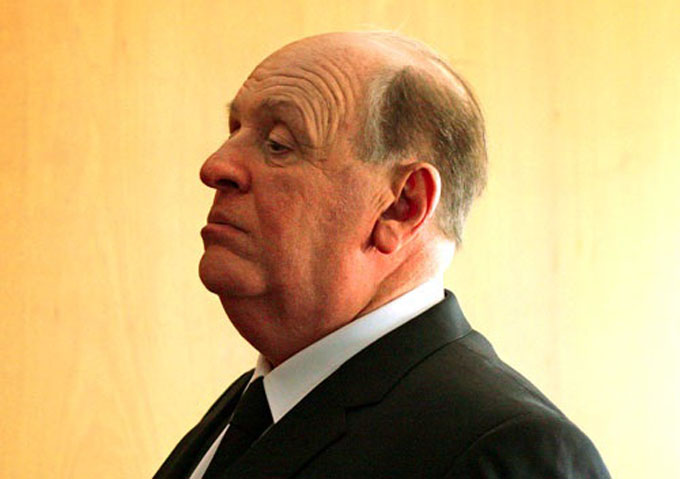 Here's our first look at Anthony Hopkins in character and under a considerable amount of prosthetic makeup for his role as legendary director Alfred Hitchcock in the forthcoming biopic film Hitchcock.
Hitchcock is directed by Sacha Gervias best known for his magnificent rockumentary Anvil! the story of Anvil! . Black Swan writer John J. McLaughlin is adapting the screenplay from Stephen Rebello's book that documents the interesting real life story behind the making of the infamous movie classic.
Dame Helen Mirren is attached to star as Hitchcock's wife Alma Reville, while  James D'Arcy is Athony Perkin and Scarlett Johansson will be playing  screen siren Janet Leigh. Toni Colette, Danny Huston, Michael Stuhlbarg and Jessica Biel round out an impressive supporting cast.
Hitchcock's portly and distinguished profile is iconic and instantly recognisable so it's little surprise it has taken considerable work to mould Anthony Hopkins to fit that image. Whilst this single shot does look pretty authentic it will be interesting to see just how convincing it is once actual footage starts emerging.