Cannes 2012 Line Up Announced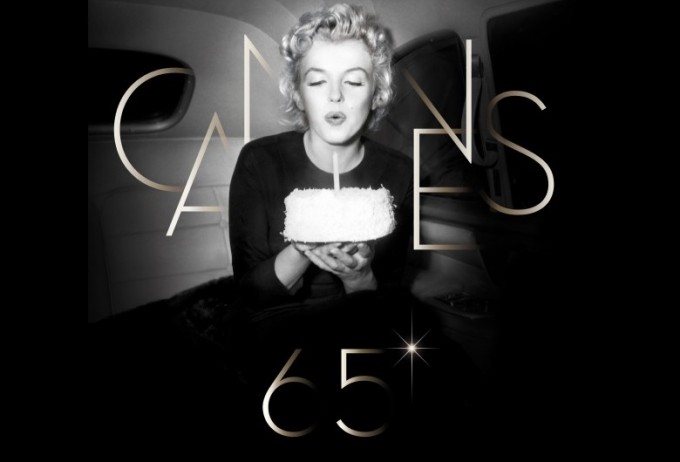 The full line up of films for Cannes 2012 were announced today at a press conference hosted by director Thierry Fremaux. The 65th Festival de Cannes will run from 16 to 27 May and is set to open with Wes Anderson's latest quirky  offering Moonrise Kingdom.
The line up is also sure to delight Twilight fans as both Robert Pattinson and Kristen Stewart see their new films Cosmopolis and On The Road respectively,  having their premieres as part of the festival.
A host of other big american stars and projects also take pride of place in this year's line up leading Thierry Fremaux to admit that
"American cinema is back in force"
Notable films  include Brad Pitt's new film  "Killing Them Softly,"  reuniting him with the director of  "The Assassination of Jesse James By the Coward Robert Ford."
"The Paperboy," a legal thriller starring Nicole Kidman, John Cusack, Zac Efron and Matthew McConaughey may also draw some interest as will "Lawless" which features Tom Hardy and Shia LaBeouf.
Check out the full list of this year's films below….
COMPETITION:

Moonrise Kingdom, dir: Wes Anderson
Rust & Bone, dir: Jacques Audiard
Holly Motors, dir: Léos Carax
Cosmopolis, dir: David Cronenberg
The Paperboy, dir: Lee Daniels
Killing Them Softly, dir: Andrew Dominik
Reality, dir: Matteo Garrone
Amour, dir: Michael Haneke
Lawless, dir: John Hillcoat
In Another Country, dir: Hong Sangsoo
Taste Of Money, dir: Im Sangsoo
Like Someone In Love, dir: Abbas Kiarostami
The Angel's Share, dir: Ken Loach
Im Nebel, dir: Sergei Loznitsa
Beyond The Hills, dir: Cristian Mungiu
Baad El Mawkeaa, dir: Yousry Nasrallah
Mud, dir: Jeff Nichols
You Haven't Seen Anything Yet, dir:Alain Resnais
Post Tenebras Lux, dir: Carlos Reygadas
On The Road, dir: Walter Salles
Paradis: Amour, dir: Ulrich Seidl
The Hunt, dir: Thomas Vinterberg
Thérèse Desqueyroux, dir: Claude Miller (closing film, out of competition)
UN CERTAIN REGARD:

Miss Lovely, Ashim Ahluwalia
La Playa, dir: Juan Andrés Arango
God's Horses, dir: Nabil Ayouch
Trois Monde, dir: Catherine Corsini
Antiviral, dir: Brandon Cronenberg
7 Days In Havana, dirs: Benicio Del Toro, Pablo Trapero, Julio Medem, Elia Suleiman, Juan Carlos Tabio, Gaspard Noé, Laurent Cantet
Le Grand Soir, dirs: Benoit Delépine, Gustave Kervern
Laurence Anyways, dir: Xavier Dolan
Después De Lucia, dir: Michel Franco
Aimer A Perdre La Raison, dir:Joachim Lafosse
Student, dir: Darezhan Omirbayev
La Pirogue, dir: Moussa Toure
Elefante Blanco, dir: Pablo Trapero
Confessions Of A Chile Of The Century, dir: Sylvie Verheyde
11.25 The Day He Chose His Own Fate, dir: Koji Wakamatsu
Mystery, dir: Lou Ye
Beast of the southern Wild dir:Behn Zeitlin
OUT OF COMPETITION
Io E Te, dir: Bernardo Bertolucci
Madagascar 3: Europe's most wanted, dirs: Eric Darnelle, Tom McGrath
Hemingway & Gelhorn, dir: Philip Kaufman
MIDNIGHT SCREENINGS
Dario Argento's Dracula, dir: Dario Argento
Ai To Makoto, dir: Takashi Miike
65th BIRTHDAY FILM
Une Journée Particulière, dirs: Gilles Jacob, Samuel Faure
SPECIAL SCREENINGS
Polluting Paradise, dir: Fatih Akin
Roman Polanski: A Film Memoir, dir: Laurent Bouzereau
The Central Park Five, dirs: Ken Burns, Sarah Burns, David McMahon
Les Invisibles, dir: Sébastien Lifshitz
Journal De France, dirs: Claudine Nougaret, Raymond Depardon
A Musica Segundo Tom Jobim, dir: Nelson Pereira Dos Santos
Villegas, dir: Gonzalo Tobal
Mekong Hotel, dir: Apichatpong Weerasethakul