Bridget Jones's Baby First Look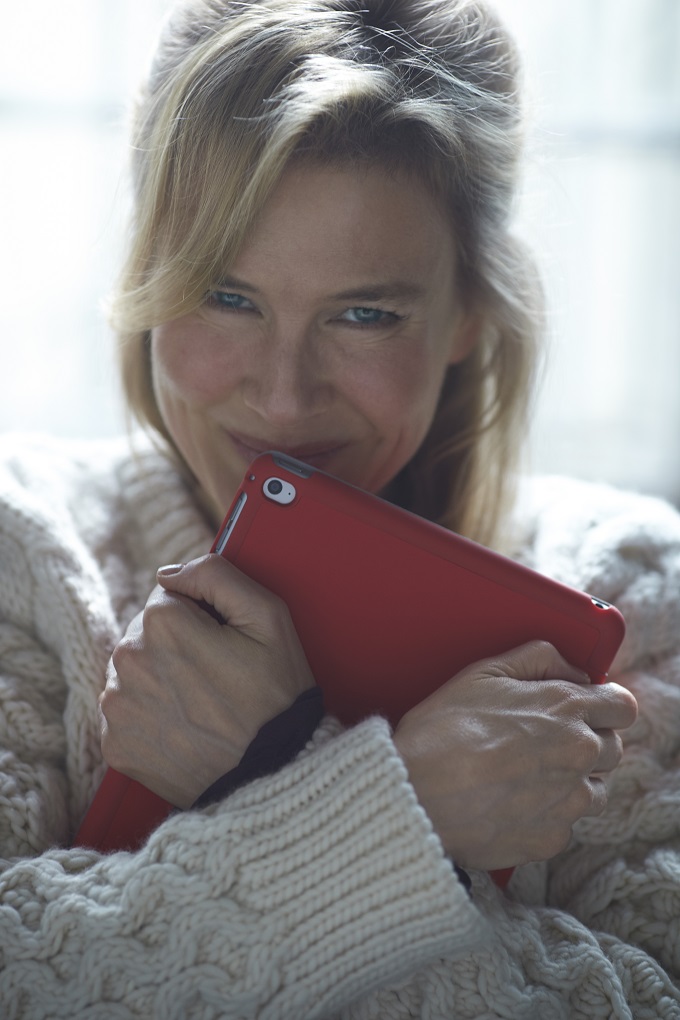 This is the official first image of Renee Zellweger in character as Bridget Jones for Bridget Jones's Baby, the third film in the series based on Helen Fielding's hapless heroine.
Director Sharon Maguire returns to the franchise after being responsible for the far superior first effort, before the sequel's somewhat ill advised trip to the Edge of Reason.  The plot of the new film remains undisclosed as it has already been confirmed that the film will not in fact be based on Helen Fielding's third book Bridget Jones: Mad About The Boy. The book infuriated fans by killing off Mark Darcy to leave Bridget a single mum with a toyboy boyfriend.
Colin Firth will to the considerable relief of fans reprise his role as Mark Darcy in the new film. Hugh Grant won't return as sleazy love rial Daniel Cleaver. Instead Patrick Dempsey joins the cast in an unspecified role which will likely provide the necessary romantic complications.
It remains to be seen whether or not Bridget Jones doe sin fact have a baby or just a very unhealthy love for her iPad as the teaser image implies…