UK Jewish Film Festival 2013 Launch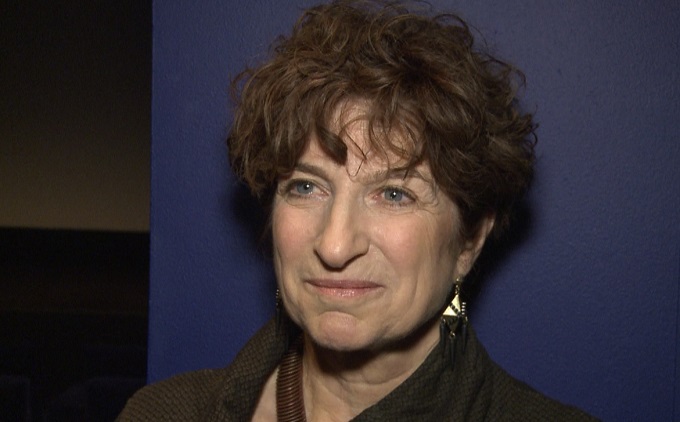 The 17th annual UK Jewish Film Festival revealed its full programme yesterday at a press launch in Soho attended by guests including filmmaker/comedian Jes Benstock and comedian Arnold Brown.
Running from 30 October – 17 November 2013, the festival will feature screenings of over 80 films and other special events across five cities – London, Glasgow, Leeds, Liverpool and Manchester.  53 of the films will be UK premieres, hailing from countries including Argentina, Israel, USA, UK, Germany, France and the Czech Republic.
Please see here for the exciting festival programme: ukjewishfilm.org/   
UKJF also launches, in its 17th year, a new VOD channel, sponsored by Think Jam:www.ukjewishfilm.org/films/video-on-demand/
At the press launch, Festival Founder & Executive Director Judy Ironside MBE introduced some of the highlights of the festival including the UK premiere of the dazzling new comedy Blumenthal from New York writer/director Seth Fisher starring actor Brian Cox CBE. (Both will attend Festival screening for Q&A – 6 Nov, Phoenix Cinema, 20:45)
Other highlights include the UK premiere of the award-winning US documentary Joe Papp In Five Acts, a portrait of the legendary New York theatre producer Joe Papp.  The screening will be followed by a discussion, with actor Zoe Wanamaker CBE & director Tracie Holder (14 Nov, Barbican, 18:15), on A New Democratic Theatre For The UK.
Comedian and filmmaker Jes Benstock was at the launch warming up the audience for his special Festival Comedy Event to be presented with Scottish Jewish comedian Arnold Brown, and a host of witty friends including Miriam Margolyes, Bill Paterson, David Schneider and Helen Lederer.
Other guests attending the festival will include the esteemed Lord Michael Grade who will speak after Broadway Musicals: A Jewish Legacy (13 Nov, Barbican, 18:15); award-winning French director Ilan Duran Cohen who will be opening the festival with his gripping historical drama The Jewish Cardinal (30 Oct, BFI, 20:30); Czech writer/director David Ondricek presenting his debut feature In the Shadow (2 Nov, Tricycle, 19:00); and Israeli film director Eytan Fox who will close the festival on a high note with his heart-warming musical comedy Cupcakes (17 Nov, Tricycle 19:45).
Other festival highlights include the UK Premiere of thriller Wakolda (5 Nov, Tricycle, 21:00), the new film from award-winning Argentinean director Lucia Puenzo; the Tribeca award-winning Israeli drama Room 514 (3 Nov, Tricycle, 20:30); and an Exclusive Preview of The Congress (10 Nov, Odeon Swiss Cottage Imax Screen, 21:00), Ari Folman's impressive follow-up to Waltz with Bashir.
Judy Ironside MBE, Festival Founder & Executive Director spoke exclusively to Red Carpet News about what's in store for this year's festival:
Tickets for the festival are now on sale on at www.ukjewishfilm.org/