The Angry Birds Movie Review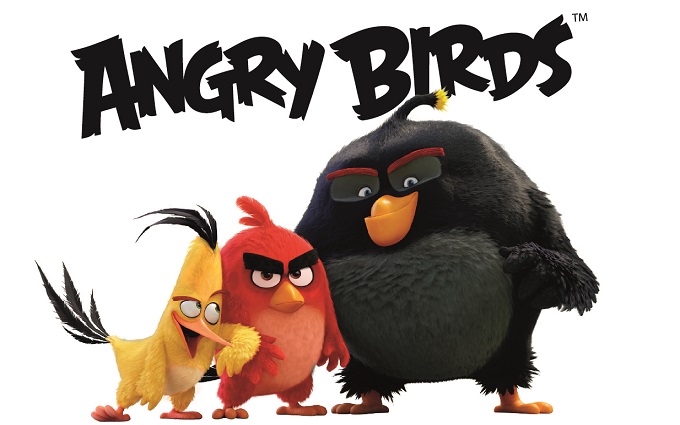 The Plot
Based on the popular mobile gaming app, The Angry Birds Movie reveals the story of just what happened between the titular birds and the egg stealing pigs. When their island is visited by mysterious green pigs it's up to three unlikely outcasts – Red (Jason Sudekis), Chuck (Josh Gad) and Bomb (Danny McBride) – to figure out what they're up to.
The Good
The first of the year's big game to film adaptations (not counting last months Ratchet & Clank, which fell slightly under the radar), is one that will no doubt differ to the likes of the upcoming Warcraft and Assassins Creed if not mainly for its intended audience. Angry Birds is a colourful and, at times, fun family film for children that brings a host of well known names that both children and adults alike will recognize. For the younger ones it's Frozen's Josh Gad and for the older audience it's names like Peter Dinklage, injecting some vocal charisma to unashamedly cartoonish characters.
The Bad
Unfortunately there is more to dislike about Angry Birds than to like. While the cast list is impressive and includes SNL cast members like Bill Hader and Maya Rudolph, as well as bigger names such as Sean Penn, the voice work doesn't give them much to do. The biggest example can be found with Penn, who voices Terence, a giant red bird whose main input is a loud angry murmur which begs two questions: Why cast Sean Penn? And why bother telling us?
While this is very much marketed as a family film, much of the humour is ill judged to say the least. Countless butt jokes that grow very tiresome very quickly and a few crude jokes for the adults that make it hard to understand quite how it managed to retain a U rating.
But perhaps the biggest disappointment comes from the story. Anyone who has played the Angry Birds game (and considering it's one of the most successful apps of all time it'll be a fair few) will be coming into this expecting at least most of the action to come from the birds being slingshot through the air to destroy the pigs homes. Yet here, we are not given this until well into the third act. With all the main aspects of the game being introduced early on to suggest that it will come sooner. Even when it arrives, the action feels too quick and before you've even noticed, it's drawing to a close.
The Ugly Truth
The Angry Birds Movie is occasionally fun with an impressive cast list. It's just a shame that the idea isn't executed nearly as well as it could have been and leaves us wanting much more.
Review by Johnny Ellis