Spider-Man Joins Marvel Cinematic Universe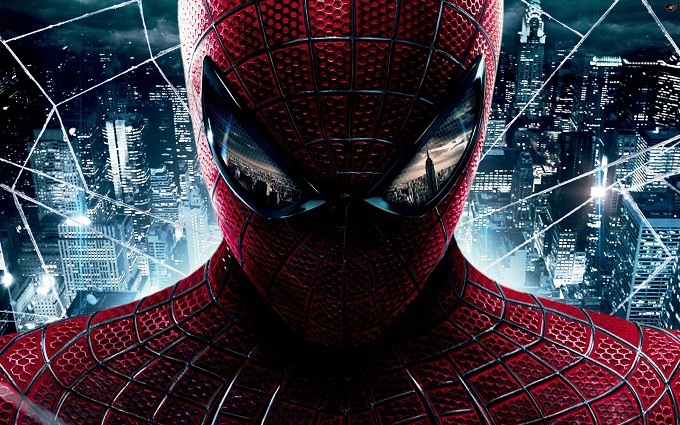 In a surprising statement Sony and Disney have confirmed that after years of fan speculation and studio negotiations Spider-Man will finally join the Marvel cinematic universe. Marvel Studios will produce the next Spider-Man movie now set for a 28th July 2017 release date, although Sony will continue to finance, distribute and own the franchise. Before that, the 'new Spider-man' will appear first in another of Marvels forthcoming releases. This reference to a 'new' Spidey has lead many to assume this will prove to be yet another big screen reboot for the franchise, with Andrew Garfield being replaced as Peter Parker. Although not yet officially confirmed this does seem likely, with strong indications that Garfield has indeed worn his spadex Spidey suit for the last time.
The new deal will also at least delay the release of Sony's planned Spider-Man spin offs like Siniser Six and Venom. As the new deal significantly gives Sony the opportunity to involve characters from the wider Marvel universe in future Spider-Man films, it seems very likely that they may entirely rethink their plans for the franchise, given the obvious wealth of new material and ideas at their disposal.
Full official Press statement below:
SONY PICTURES ENTERTAINMENT BRINGS MARVEL STUDIOS INTO THE AMAZING WORLD OF SPIDER-MAN
New Spider-Man Will Appear First in an Upcoming Marvel Film Within Marvel's Cinematic Universe
Marvel's Kevin Feige to Produce Next Installment of the Spider-Man Franchise with Amy Pascal
(Culver City, California, and Burbank, California February 09, 2015) – Sony Pictures Entertainment and Marvel Studios announced today that Sony is bringing Marvel into the amazing world of Spider-Man.
Under the deal, the new Spider-Man will first appear in a Marvel film from Marvel's Cinematic Universe (MCU). Sony Pictures will thereafter release the next installment of its $4 billion Spider-Man franchise, on July 28, 2017, in a film that will be co-produced by Kevin Feige and his expert team at Marvel and Amy Pascal, who oversaw the franchise launch for the studio 13 years ago. Together, they will collaborate on a new creative direction for the web slinger. Sony Pictures will continue to finance, distribute, own and have final creative control of the Spider-Man films.
Marvel and Sony Pictures are also exploring opportunities to integrate characters from the MCU into future Spider-Man films.
The new relationship follows a decade of speculation among fans about whether Spider-Man – who has always been an integral and important part of the larger Marvel Universe in the comic books – could become part of the Marvel Universe on the big screen. Spider-Man has more than 50 years of history in Marvel's world, and with this deal, fans will be able to experience Spider-Man taking his rightful place among other Super Heroes in the MCU.
Bob Iger, Chairman and CEO, The Walt Disney Company said: "Spider-Man is one of Marvel's great characters, beloved around the world. We're thrilled to work with Sony Pictures to bring the iconic web-slinger into the Marvel Cinematic Universe, which opens up fantastic new opportunities for storytelling and franchise building."
"We always want to collaborate with the best and most successful filmmakers to grow our franchises and develop our characters. Marvel, Kevin Feige and Amy, who helped orchestrate this deal, are the perfect team to help produce the next chapter of Spider-Man," said Michael Lynton, Chairman and CEO of Sony Pictures Entertainment. "This is the right decision for the franchise, for our business, for Marvel, and for the fans."
"Sony Pictures and Marvel Studios share a love for the characters in the Spider-Man universe and have a long, successful history of working together. This new level of collaboration is the perfect way to take Peter Parker's story into the future," added Doug Belgrad, president, Sony Pictures Entertainment Motion Picture Group.
"I am thrilled to team with my friends at Sony Pictures along with Amy Pascal to produce the next Spider-Man movie," said Marvel Studios President Kevin Feige. "Amy has been deeply involved in the realization on film of one of the world's most beloved characters. Marvel's involvement will hopefully deliver the creative continuity and authenticity that fans demand from the MCU. I am equally excited for the opportunity to have Spider-Man appear in the MCU, something which both we at Marvel, and fans alike, have been looking forward to for years."
Spider-Man, embraced all over the world, is the most successful franchise in the history of Sony Pictures, with the five films having taken in more than $4 billion worldwide.