Snow White and The Huntsman Review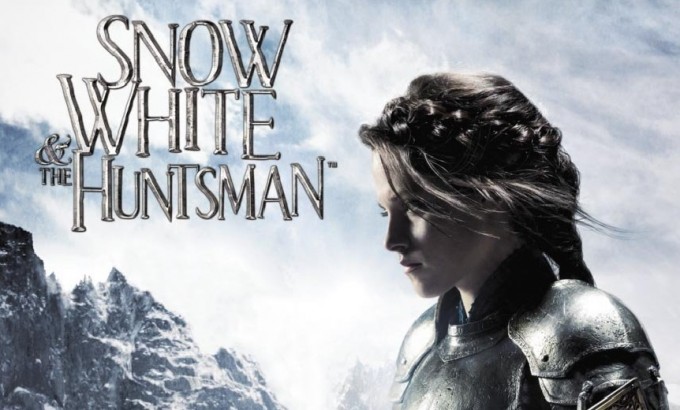 The Plot:
A wicked Queen seizes power in an enchanted kingdom only to be warned by a magic mirror that the one threat to her rule is a beautiful young girl called Snow White. With the unlikely help of seven dwarves and rough edged Huntsman, Snow White must defeat monsters and evil minions on her quest to save the kingdom.
The Good:
Hot on the heels of family friendly Snow White adaptation Mirror Mirror, this darker big screen version boasts sumptuous and impressive visuals. First time director Rupert Sanders succeeds in bringing a world full of trolls, fairies and dark magic to life. Easily the film's greatest asset, it's beautiful and sinister by equal turns.
Beautiful and sinister are both adjectives equally applicable to Charlize Theron in her role as Ravenna the evil Queen obsessed with youth, beauty and power. She does well to add some fragility and emotional depth to the iconic fairy-tale villainess. It's unusual to see a performer even try to make a maniacal tyrant seem vulnerable or almost sympathetic.
Hunky man mountain Chris Hemsworth, Twilight starlet Kristen Stewart and a host of accomplished supporting character actors like Bob Hoskins, Eddie Marsan & Ian McShane all round out a credible cast.
The Bad:
With a run time creeping over two hours there's a disappointing lack of momentum for a film that's supposed to be a thrilling adventures packed with desperate escapes and urgent quests.  Audiences who have grown up with this classic fable will likely find much of the film's lethargic exposition fairly redundant. Particularly some of the lengthy early stages of the film could have been pruned away to leave something more dynamic.
Kristen Stewart has an army of devoted fans, but she also has her eager critics. No doubt they will find ammunition to attack this performance, between her cut glass English accent and earnest speeches. Some will deride her for being too well groomed, others for being too sullen or grungy. You get the feeling she just can't win. This isn't a performance that will convert her doubters, but it will at least please her loyal Twilight fanbase.
Chris Hemsworth has his own enthusiastic fans, but unfortunately his mud-stained Huntsman is less readily likeable than his Marvel Superhero Thor and struggles with a drunken Scottish accent. Secondary romantic lead Sam Claflin also struggles to impose himself with limited screen time as Prince Charming figure William.
The casting of accomplished actors like Nick Frost and Bob Hoskins as the seven Dwarves with the aid of CGI is effective but may cause some people to question whether or not it's right for Hollywood to squander such rare opportunities to cast performers whose stature actually fits these roles.
The Ugly Truth:
Snow White and the Huntsman has captivating visuals but likely asks too much of most audiences with its slow pacing and laboured exposition. Though the darker fantasy tone may initially appeal more to an adult audience, in truth it's hard to avoid craving something a little more camp and fun as this sombre tale unfolds.