Shaymalan Reboots Tales From The Crypt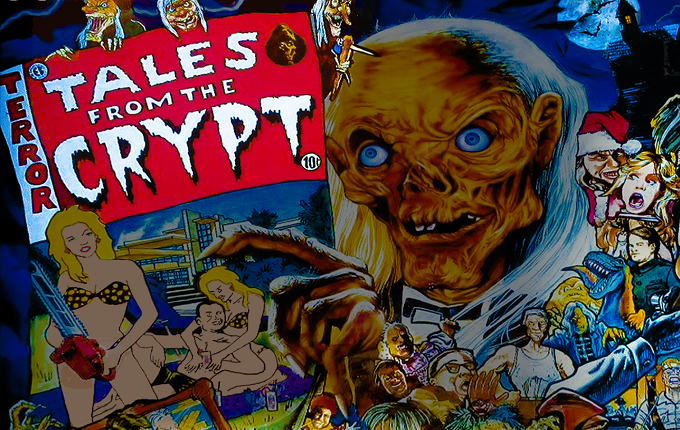 Tales From The Crypt is returning to television and director M. Night Shyamalan hasbeen chosen to take overall creative control of the franchise. TNT has apparently announced plans to have a weekly block of two hours of horror themed programming.
The first hour of the new line up will be comprised of a reboot of the Tales From the Crypt anthology series. The franchise will apparently operate as an umbrella under which many shows in a variety of different genres will be featured. Though precise details remain unclear that probably won't bother the famously secretive M. Night Shayamalan who will direct the first of these mysterious new shows himself.
Sarah Aubrey, executive vp of original programming at TNT said this about the news:
This is a new genre for us in our series efforts and a great chance to partner with M. Night Shyamalan, whose blockbuster hit The Visit reminded movie audiences and critics this past summer that he truly is a master of horror. This two-hour horror block demonstrates not only TNT's commitment to working with today's top talents, but also our strategy to stand out in today's marketplace by challenging the conventional rules of programming and scheduling.
Shyamalan himself added that:
I couldn't be more excited to be teaming up with Kevin Reilly, Sarah Aubrey and the entire TNT team in this unique endeavor. To be part of such a beloved brand like Tales From the Crypt, something I grew up watching, and to also have the chance to push the boundaries of genre television as a whole, is an inspiring opportunity that I can't wait to dive into.
Tales From The Crypt started life as a comics series in the 1950s before finding life on HBO as a popular cult classic. The recent trend towards more anthology style TV series seems to have given TNT more enthusiasm for the project despite previous failed attempts to revive the iconic brand.