I, Tonya Review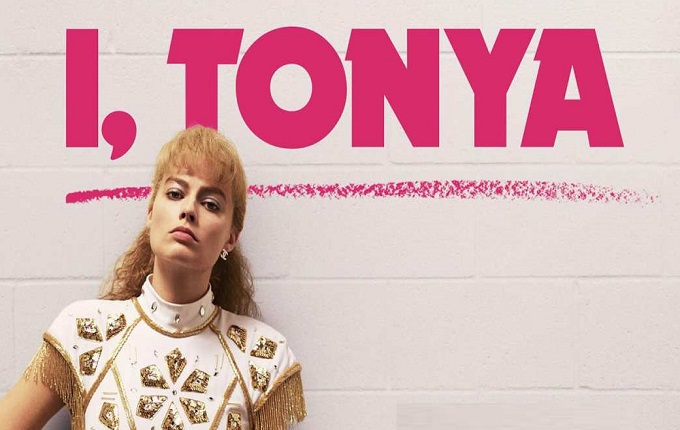 The Plot
I,Tonya documents the rise and fall of controversial Ice Skating superstar Tonya Harding based on astonishing real life events and conflicting personal accounts. The film charts her unlikely path to figure skating glory, her dysfunctional marriage and her ultimately violent rivalry with fellow USA skater Nancy Kerrigan.
The Good
Margot Robbie delivers a truly Oscar worthy performance playing the infamously iconic Tonya Harding from awkward adolescent through to regretful middle aged cynicism. Aside from the obvious physical transformation and intensive ice skating training that Robbie had to endure to play the part, the emotional toll of playing the vulnerably unhinged young Olympian is self-evident. Robbie is able to morph effortlessly into the many different versions of Harding that the story demands, somehow managing to perfectly encapsulate and challenge audiences likely preconceptions at the same time.
Around Robbie's breathtakingly good central performance supporting turns from Sebastian Stan, Paul Walter Hauser and Allison Janney are scene stealing delights. Janney is on fine foul mouthed form as Harding's belligerently mean spirited mother, Stan shines as Harding's husband Jeff Gillooly, while Paul Walter Hauser is a comic joy as Gillooly's ridiculously delusional best friend Shawn. The combined cast help paint a portrait of Harding's life that is both hysterically entertaining and disturbed.
Extensive world class skating sequences are a major technical challenge for the film. Thankfully though a combinations of Robbie's dedication and well applied visual effects it's possible to make Robbie a convincing skating superstar. It's especially important that the film does succeed in doing this as arguably seeing Harding's breath-taking skill and athletic bravery is an essential counterpoint to the infamous disaster of her life when off the ice.
Overall I, Tonya is magnificent fun and skilfully pays with its occasional mockumentary style to illustrate the competing versions of the truth that continue to confuse one of the most bizarre and memorable moments in sporting history. Robbie's award worthy central performance and a magnificently well-chosen soundtrack propel the movie with all the desperate grace and danger of someone performing a triple axel jump on ice….
The Bad
More critical audiences might object on principal to the notion of in any way deliberately or accidentally glamorizing Tonya Harding's behaviour and her apparent 'crimes'. It's a fine line to tread between capturing an accurate well balanced portrait of one of the most notorious sporting figures of all time and the risk of appearing either overly sympathetic or sensationalist. Thought the film does largely succeed in this respect, obviously those with preconceived notions about Harding and what she represents to professional athletics may find the existence of a big screen version less welcome.
The Ugly Truth
Fuelled by a relentlessly brilliant performance by Margot Robbie, this unconventional sporting biopic is consistently hilarious, tragic and wildly entertaining. Robbie's portrayal of the notorious former Olympian is simultaneously psychotic and sympathetic. The result of this astonishing star turn is two hours of compelling viewing
Review by Russell Nelson