Dolemite Is My Name Review TIFF 2019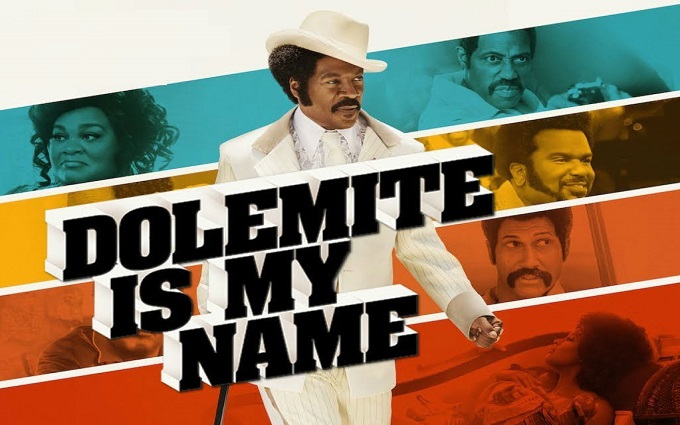 The Plot
The true story of how charismatic showbiz failure Rudy Ray Moore launched one final bid for stardom through his flamboyant new alter ego Dolemite. Setting out on a seemingly impossible quest to turn his wisecracking foul mouthed creation into a bone fide cinematic icon and household name superstar.
The Good
Eddie Murphy was once one of the most electrifying forces in stand-up comedy and an undisputed big screen icon. His machine gun paced wit and flamboyant flair for character acting saw him serving up countless comedy classics, often while playing multiple roles. Sadly a string of increasingly lacklustre box office efforts saw his star wane considerably, leaving him better known to a younger generation for his easy payday work as Shrek's donkey sidekick. This real life trajectory all makes Murphy's portrayal of a washed up comedian with fading last ditch hopes of achieving true stardom feel more poignant and deeply personal than it otherwise would have.
Beyond this obvious case real world symbolism, Murphy is also just simply a perfect fit for Rudy Ray Moore. Murphy is expertly capable of portraying Moore's fine balance of world weary cynicism and irrepressible comedic optimism. Likewise he's able to flamboyantly cut loose as the jive talking delight of Dolemite. Much of Murphy's own unique stand up style as a whirlwind of fouled mouthed but good natured fun is joyously recaptured in his transformation into the portly kung fu kicking Blaxploitation star.
A solid supporting cast is further capped off by a scene stealing comedic turn from Wesley Snipes. The ridiculously enjoyable chemistry between him and Murphy bodes very well indeed for their next project, a long overdue sequel to Coming To America. Based on the abundant comedic charm the pair produce in this film, fans have every reason to be surprisingly optimistic of getting a sequel equal to one of Murphy's most enduring cinematic hits.
Armed with terrific performances and a triumphant return to greatness from Eddie Murphy it's nearly impossible not to fall in love with Dolomite and have a riotous time following his quest for elusive stardom.
The Bad
There's little to criticise in a film that rarely if ever makes a misstep in delivering consistent laughs and real heart. As with all comedic offerings some people might find their funny bone less fiercely tickled by Dolomite's antics than others. But the majority of people are certain to be won over by the films irrepressible charms and genuine giggles. In particular, anyone who tries to take any kind of offence to Moore's outlandish comedic creation is perhaps guilty of missing the entire point of a knowing parody of the cliché ridden genre cinema of that particular time cinematic history. 
The Ugly Truth
In a triumphant return to form Eddie Murphy capture the joyous charm of a unique comedic folk hero. Dolomite Is My Name is a fun loving and sweet natured tribute to the undeniable magic behind a true cult classic and underdog dreamers everywhere. This film may be out of sight…but if you miss it you'll have a fright, because only one man can treat you right and his name dear friends… is Dolemite!
Review by Russell Nelson