Sundance London 2017 Festival Line Up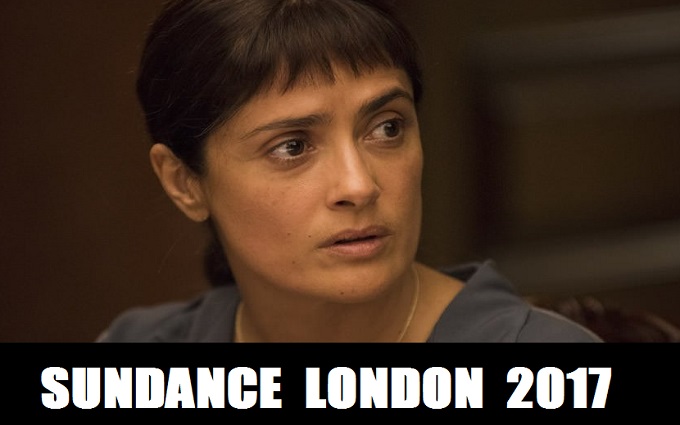 Sundance Institute and Picturehouse announced today the programme of feature films, short films and panel discussions for the 2017 Sundance Film Festival: London, taking place 1-4 June at Picturehouse Central. Festival passes are on sale now, find out more at picturehouses.com/sundance. Priority booking for Picturehouse Members and Passholders opens today. Individual tickets on sale from 9.30am Tuesday 2 May.
The festival will present 14 feature films direct from this year's Sundance Film Festival in Park City, Utah, U.S.A., selected for London by the Sundance Institute programming team in collaboration with Picturehouse. As previously announced, the festival will open with the International premiere of Miguel Arteta's Beatriz at Dinner, and it will close four days later with the UK premiere of David Lowery's critically acclaimed A Ghost Story, starring Casey Affleck and Rooney Mara.
Continuing the focus of the four previous London editions on presenting new work by emerging and established independent filmmakers, the 2017 festival will also include a short film programme with 15 shorts, including a strand dedicated to new UK shorts. The films collectively received 7 awards when they premiered at the Sundance Film Festival in Park City, Utah, including the Audience Award: U.S. Dramatic (Crown Heights) and Audience Award: U.S. Documentary (Chasing Coral).
For the first time, the programme will include a "Surprise Film" screening which promises festivalgoers an exclusive chance to catch an audience hit from this year's festival in Park City. Additionally, the Sundance Film Festival: London will introduce an Audience Favourite award for 2017, giving festivalgoers the chance to vote for their favourite features, with the winner announced at the close of the festival.
The Special Events programme comprises three panel events and an "In Conversation" event with renowned guests, providing incredible insights into the filmmaking process. The "Independent Film Trumps Reality" panel will examine independent filmmaking in the current political climate, involving directors at the festival whose films have gained a new level of currency in the age of Trump, while the "On Collaboration: Documentary Practices and Process" panel (presented by Dropbox) will explore the themes of diversity, accessibility and progress in documentary, and the short filmmaker panel "Art vs. Stepping Stone" (presented in association with London Short Film Festival) will pose the question, "Are shorts simply a stepping stone or do they sustain a filmmaker throughout a career?" Acclaimed director David Lowery, whose highly anticipated film A Ghost Story will close the festival, will participate in an "In Conversation" event (presented in association with Empire magazine) which will be followed by a special screening of his earlier feature, Ain't Them Bodies Saints.
A full list of additional filmmakers and special guests expected to attend will be announced closer to the festival.
Robert Redford, President & Founder of Sundance Institute, said,
"As we head into our fifth festival in London, we remain committed to introducing new American independent films to audiences around the world. Our success in the UK is a reflection of the enormous creativity of independent artists and the stories they tell, as well as the curious and adventurous audiences who have made us feel right at home in the heart of London."
John Cooper, Director of the Sundance Film Festival, said,
"The films at this year's Sundance Film Festival: London show us the very human sides of issues, people and places both intimately familiar and entirely unknown. The range of characters and approaches — all told from independent perspectives — allows us to see the funny and the serious, the scary and the comforting, the urgent and the timeless in our world today."
Clare Binns, Director of Programming and Acquisitions at Picturehouse, adds,
 "As we approach our second Sundance Film Festival: London, we hope to encourage the sense of a film community that Park City does so well, at our home Picturehouse Central. This year, we are introducing the Audience Favourite award and have a new event, the 'Surprise Film' (you are in for a real treat) and we will continue making this a festival that engages with its audience who are with us to see and discover the best of new independent cinema from the USA."
More information will be available at picturehouses.com/sundance. Join the conversation on social media with #sundancelondon.