Paddington Review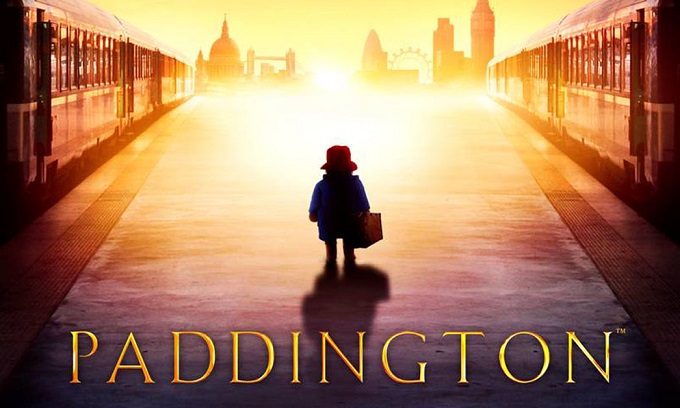 The Plot
Michael Bond's beloved bear is brought to the big screen for christmas with the help of Ben Wishaw's gentle voice (Skyfall). From dark Peru to rainy London, Paddington is on a journey to find a new home. But when an evil taxidermist (Nicole Kidman) begins hunting him down, and nothing but his natural instincts and trusty marmalade sandwich (to be used only in an emergency) to help him, it seems he may be out of his depth!
The Good
It seems incredible that it's taken so long for such an iconic character as Paddington Bear to arrive on the big screen, but what an arrival he makes. Gags aplenty and some fine british acting talent are sure to make Paddington an instant classic.
Ben Wishaw dons the red hat and duffel coat (figuratively speaking) to provide the voice of the titular grizzly ball of accidents waiting to happen. It certainly seems Wishaw was the right choice after the 'conscious uncoupling' from Colin Firth. Though we may never get the chance to see what could have been, Wishaw's younger voice fits Paddington perfectly enough that it's hard to imagine anyone else trying.
There's also an impressive line up of supporting actors including Hugh Bonneville, Sally Hawkins and Julie Walters as the Brown family, and the voices of Michael Gambon and Imelda Staunton adding to the list of CGI beariness. And it can't go unmentioned that current Doctor Who, Peter Capaldi also pops up and seems unable to keep away from telephone boxes for too long…
A simple yet extremely fun storyline keeps Paddington consistently funny and thoroughly entertaining while adding some genuinely heart warming scenes along the way. While it's not likely that we'll see it overtake this years already strong selection of children's films, it's certainly good enough to warrant more marmalade madness.
The Bad
Technically, Paddington is too frequently sweet and adorable to have anything bad to say about the film critically. However it must be noted that there are some scenes that are rather dark and seem to warrant the PG rating. Mild threat pops up more than once (one notable scene of which includes a fantastic Mission Impossible reference) which may be a bit too frightening for some younger children. Not much of a criticism, more a warning for nervous parents…
The Ugly Truth
Everyone's favourite bear is back to bring a whole new generation to his fan base. With a great cast to join him and a constant flow of laughs and charm, Paddington will surely be an instant classic. More please!