Michael Bay's Ninja Turtles Cancelled Indefinitely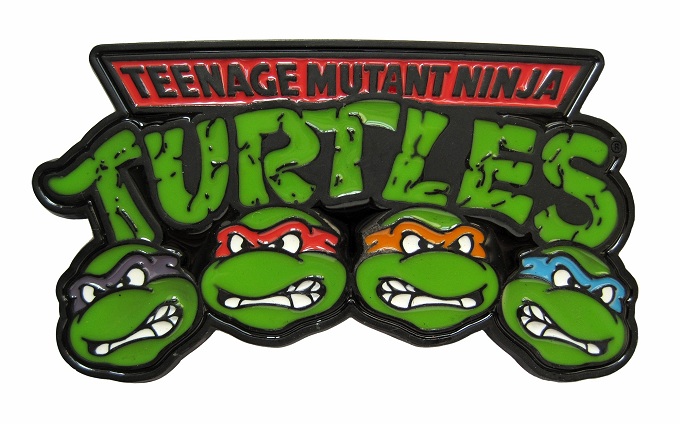 Fans of the much beloved Teenage Mutant Ninja Turtles franchise mostly let out a collective sigh of relief when Paramount shut down pre-production of their much debated big screen re-imagining of the familiar 1980s comicbook characters. Wrath of The Titans Director Jonathan Liebesman was set to direct with Michael Bay producing, but Paramount has officially put an 'indefinite' stop to the project, thanks to an apparently lacklustre script.
Initial comments from Michael Bay that the new film would re-create the characters as tough, edgy, funny and completely loveable aliens drew a firestorm of internet criticisms. This fire of fanboy rage was only further fuelled when the name for the new project was changed to Ninja Turtles, seemingly confirming that our half shell heroes would no longer be mutants or teenage.
In the latest developments Paramount has apparently taken legal action against a blog which claimed to publish a leaked first draft of the abandoned Ninja Turtles script. The alleged script appeared to stick closely to the lucrative but ill-conceived Transformers formula.
The supposed draft had our alien turtle warriors befriending an adolescent small town security guard/hockey player named Casey Jones and his wannabe reporter girlfriend April O'Neal. It also dramatically re-imagined the Turtles familiar nemesis the metal masked Shredder as an evil military colonel Schrader with an army of 'Foot' soldiers. The leaked script apparently contained plots points such as mystical prophecies and alternate dimensions, alongside dialogue crammed with frequent self-aware pop culture references.
The script was quickly removed online, reportedly at the request of the studio. Seemingly giving validity to the claim it may have been real. It wouldn't be the first time an ill-conceived early draft or studio treatment has found its way embarrassingly onto the internet. Though to the studio's credit at least this is one occasion where a bad script definitely won't be becoming an actual awful film.
Link below to the blog which originally published the script, now providing an account of why it has been removed.
http://tmntnottant.blogspot.co.uk/2012/08/the-script-and-review-takedown-proof-of.html
Check out our own video interview with Turtles co-creator Kevin Eastman discussing the then proposed Michael Bay Ninja Turtles movie and praising the 'amazing' ideas of production team; defending the new 'alien' angle as something which had always been a part his original vision of the characters…