Golden Globes 2018 Review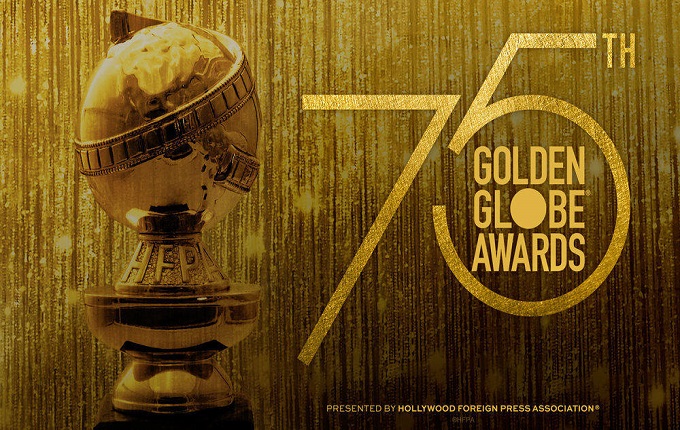 The Golden Globes officially kicked off the awards season of 2018 last night in Hollywood, with plenty of deserving winners and more than a few memorable moments. Mariah Carey mistakenly stole Meryl Streep's seat, James Franco literally gave Tommy Wiseau an on stage facepalm and every man woman & child diligently wore black this year. Other than that it was a fairly typical night of celebration for some of the best work on the big and small screen.
Three Billboards Outside Ebbing, Missouri was the most easily identifiable 'big winner' of the night in the film categories. In addition to a best motion picture win, Frances McDormand scooped a predictable best actress award, with supporting actor Sam Rockwell and Martin McDonagh's screenplay also winning.
Thanks to the golden globes unique division between drama and comedy categories, Greta Gerwig's much hyped Ladybird also managed to take home a best picture win and a best actress award for Saoirse Ronan. It will be interesting to see how the two film's fair when forced to compete more directly against each other in all the other awards seasons encounters. Mcdormand looks set to prevail in future best actress category but best picture could still prove to be a far more open contest.
Gary Oldman collected best actor for his prosthetic clad turn as wartime icon Winston Churchill in Darkest Hour, while James Franco collected the comedic award for playing a very different type of icon Tommy Wiseau in The Disaster Artist. We'll never know what Wiseau would have said had Franco permitted him to speak during his acceptance speech, but perhaps it's more fun to wonder…
On that note, the supporting acting awards were won by two scene stealing turns from previously mentioned Sam Rockwell and Alison Janey. Janey's delightfully foul mouthed portrayal of infamous skater Tonya Harding's ruthlessly belligerent mother in I, Tonya alongside Margot Robbie could easily see her collect more statues as awards season progresses.
Best director was won by Guillermo Del Toro a man who's impressively unique vision is matched only by his affable warmth in real life. Seeing him collect another prize for his darkly romantic fairytale The Shape Of Water is a welcome sight for all those who have had the privilege of being in his presence.
Rounding out the film categories Disney's Coco picked up best animated film while In The Fade won in the best foreign language category. Hugh Jackman musical The Greatest Showman at least took home a token best song win, having arguabl missed it's best chance of awards season in the comedy/musical categories.
In the television categories The Marvelous Mrs Maisel, The Handmaid's Tale, Fargo and Big Little Lies largely divided honours amongst themselves. Rachel Brosnahan, Nicole Kidman, Laura Dern and Elizabeth Moss on the various best actress categories while Ewan Mcgregor, Aziz Ansari, Alexander Skarsgard and Sterling K Brown took home the best actor awards.
Check Out Video Interviews below with Gary Oldman, Frances McDormand, James Franco, Sam Rockwell, Alison Janey, Martin McDonagh and Guillermo Del Toro.