Free Fire Review TIFF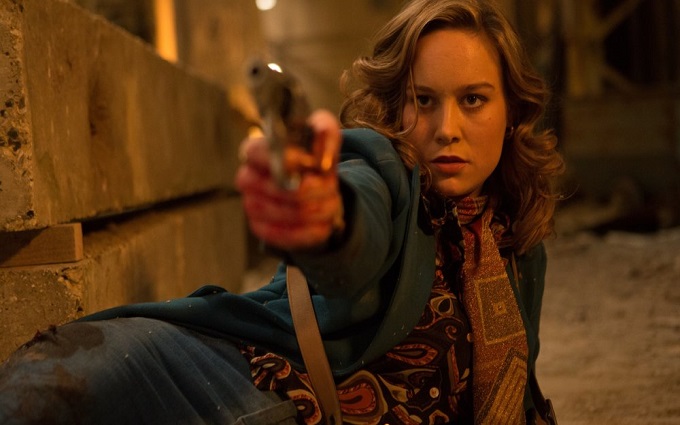 The Plot
Set in 1978 Boston, a disagreement turns into a full-on shootout when a gang of criminals gather in a warehouse for an arms deal.
The Good
Fresh off 2015's High-Rise, director Ben Wheatley teams up with co-writer Amy Jump and returns to the seventies in this star studded action which comes across as Reservoir Dogs on drugs. Cillian Murphy, Armie Hammer and Sharlto Copley lead the cast to begin with, as crooks Chris (Murphy) and Ord (Hammer) who meet arms dealer Vernon (Copley) in an abandoned warehouse to purchase guns from him. Joining them are Sam Riley (Control), Brie Larson (Room), and Jack Reynor (Sing Street), to name a few, who, before long begin a shootout of epic proportions.
It's hard to pick standout performances from the frankly wonderful cast with the violence bringing them all together in one bloody mess, making Free Fire one of the best ensemble pieces you will see this year without a doubt. You can't talk about Sharlto Copley's brilliant performance as the wickedly hilarious Vernon without mentioning the more restrained acting of Armie Hammer's Ord or Jack Reynor's frequently frustrated Harry. Wheatley knows his cast and has highlighted their strengths perfectly with each character.
The Bad
Unfortunately, a fun 90 minute bullet ridden ride in an abandoned warehouse doesn't manage to become anything more interesting. In a post Reservoir Dogs world, Free Fire serves as a wonderful option to double bill the two, with many matching ideas such as the films real-time progress which stays neatly inside the confines of the warehouse. This however makes the film feel much more trapped than something like Reservoir Dogs which at least had a few flashback scenes to fill its story out.
The Ugly Truth
Ben Wheatley deserves credit for his perfect casting of this band of misfits with his and Jump's screenplay managing to find its way through the mess of bullets and blood with ease. It's just a shame that there isn't more meat to the story.