Expendables 3 Teaser Trailer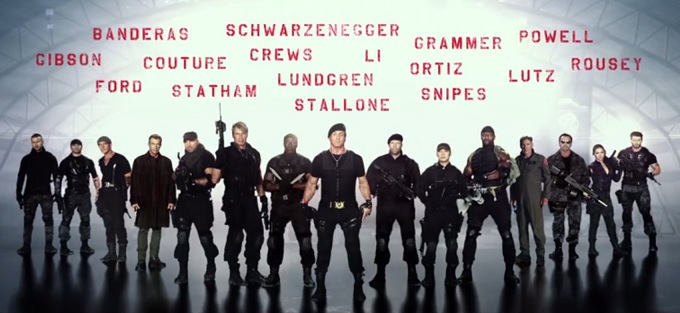 The first teaser trailer for The Expendables 3 continues the franchises proud tradition of merely relying on listing its massive cast of aging action superstars to excite genre fans.
After some slow motion silhouette swaggering all you get is a brief glimpse at the fifteen cast members who get their names above the title this time. Notable new additions include Harrison Ford, Mel Gibson, Wesley Snipes and Antonio Banderas.
Here's what Antonio Banderas had to tell us about the much anticipated sequel whilst taking a break from filming to enjoy a night on the red carpet.