EE Rising Star Award Nominees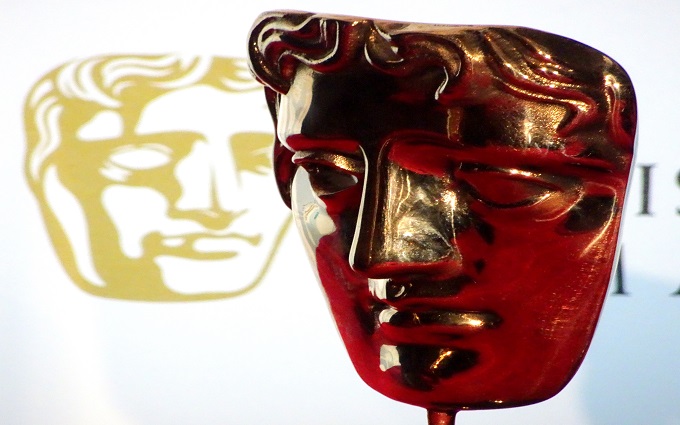 The five nominees for this year's EE Rising Star Award were announced at BAFTA's headquarters, 195 Piccadilly in London. Revealed by film broadcaster, Edith Bowman and 2013 EE Rising Star Award winner Juno Temple, the nominees consist of five actors and actresses who have each shown exceptional talent on the big screen over the past 12 months and have captured the attention of the public and film industry alike.
The EE Rising Star Award nominees for 2018 are:
TIMOTHÉE CHALAMET received widespread praise for his leading performance in Call Me By Your Name, which has been labelled a triumph by film critics, along with his role in comedy-drama Lady Bird, which both premiered in November 2017. Having previously starred in big screen hit Interstellar, Chalamet was first noticed in his role in the spy thriller TV show Homeland. He also received glowing reviews for his performance in Miss Stevens and coming-of-age drama Hot Summer Nights. He has also received the Lucille Lortel Award for Best Actor for his performance in John Patrick Shanley's play Prodigal Son. Next up, he'll be seen in the upcoming feature film Hostiles, starring opposite Christian Bale and Rosamund Pike.
Timothée Chalamet, commenting on his nomination, said: "I want to thank BAFTA and the jury for this incredible honour of a nomination for the EE Rising Star Award. I have seen many actors and peers that I admire get nominated for this award in previous years, so I am overjoyed to see my name included in 2018. Call Me By Your Name came out in the UK prior to the states, and British audiences embraced the film in a uniquely strong and passionate way. I feel an enduring sense of gratitude seeing this response echoed around the world, and for being included in this category."
DANIEL KALUUYA shot to fame last year in the American genre film, Get Out, the film for which he won an MTV Movie Award and was most recently nominated for a Golden Globe, Screen Actor's Guild Award and Gotham Award in the category of Best Actor. Already known for his roles in hit TV shows, Skins, Psychoville and Black Mirror, Kaluuya has also starred in a slew of big screen feature films, including crime thriller Sicario, Johnny English Reborn and Kick Ass 2. Kaluuya also joins the Marvel Cinematic Universe in Ryan Coogler's highly anticipated Black Panther this February, followed by a starring role in Steve McQueen's upcoming heist thriller, Widows.
Daniel Kaluuya, commenting on his nomination, said: "I have always admired the work of all the previous nominees of the BAFTA EE Rising Star Award. I'm honoured and grateful to BAFTA and the Jury for the nomination and can't wait to celebrate it in my home city."
JOSH O'CONNOR has garnered critical acclaim for his roles across film, television and theatre and was named a Screen International Star of Tomorrow and a BAFTA Breakthrough Brit last year. Josh made his big-screen debut in The Riot Club, followed by The Program and Florence Foster Jenkins, before taking on the lead role of Johnny Saxby in God's Own Country, a bold love story heralded as one of the most successful British films of last year. Josh has also starred in hit period TV dramas Peaky Blinders and Ripper Street and will be returning to TV screens as Lawrence "Larry" Durrell for the third season of The Durrells, in April this year. He has also recently finished filming his next feature film Only You alongside Laia Costa, which will be released in cinemas this year.
Josh O'Connor, commenting on his nomination, said: "I would like to thank BAFTA and the jury for nominating me for the EE Rising Star award. It was such a special experience making God's Own Country and I don't think any of us working on the Yorkshire Moors filming this intimate story expected the incredible journey it has been on in the past year. I'm so grateful to everyone who has embraced Johnny's story and I am truly honoured and touched to be mentioned alongside an array of outstanding talent – thank you."
FLORENCE PUGH's performance as Katherine in Lady Macbeth earned her critical acclaim and in turn, led to her being named a Screen International Star of Tomorrow and a BAFTA Breakthrough Brit last year. Pugh made her film debut in The Falling, which helped garner her widespread attention and for which she received a nomination for Best Newcomer at the BFI London Film Festival Awards. Pugh has recently finished shooting Outlaw King with Chris Pine and Aaron Taylor-Johnson for release on Netflix and will soon commence filming on The Little Drummer Girl for the BBC. She is also set to star on the big screen in horror film Malevolent, wrestling comedy Fighting With My Family and action thriller The Commuter, all set for release this year.
Florence Pugh, commenting on her nomination, said: "I feel truly honoured to be nominated for an EE Rising Star Award. The journey to get to this rewarding moment has been exhilarating, and so to feel recognition for doing something I love and the hard work many have put in feels very touching. It's a very proud moment indeed."
TESSA THOMPSON is currently starring as the female lead in the third instalment of the Thor franchise, Thor: Ragnarok where she was praised for her role as Valkyrie. Her career took off following the widespread attention she garnered in the critically acclaimed film Dear White People, where her performance landed her a Gotham Award for "Breakthrough Actor".  She then followed up with a memorable role in the film "Selma."  Her place as a star in Hollywood was solidified with the portrayal of Bianca in Creed, where she starred opposite Sylvester Stallone. Tessa also stars in the Emmy nominated HBO Series Westworld and will star in sci-fi films, Annihilation this February and Sorry To Bother You out later this year.
Tessa Thompson, commenting on her nomination, said: "I am honoured to be chosen by BAFTA and the jury as a candidate for the EE Rising Star Award. It means so much that my work has been embraced in the UK and that I get to share this recognition with so many wonderfully talented actors. I look forward to learning the names of the other Rising Star honourees that I hope to be partying with the night of the BAFTA's!"
2018 celebrates the 13th year of the EE Rising Star Award, the only award at the EE British Academy Film Awards voted for by the British public. Voting is now open at ee.co.uk/BAFTA and the winner will be announced at the EE British Academy Film Awards on Sunday 18 February 2018.