Double Exposure Portraits Exhibition Launch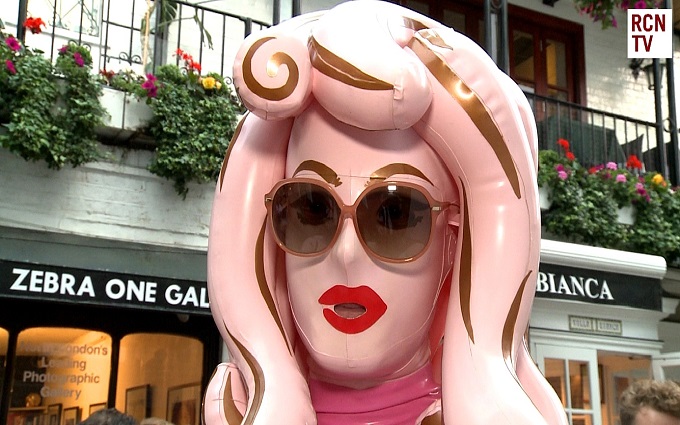 On Thursday 5 June, Zebra One Gallery in Hampstead famous for its rare photography including rock icons Rolling Stones and The Beatles played host to YOUYOU Mentoring latest exhibition  Double Exposure Portraits.
VIP's who turned-out to support the special occasion were singer-songwriter Nina Nesbitt, Games of Thrones Laura Pradelska, Bafta award-winning photographer Dr Gotts, pop artist Pandemonia, Nicole Appleton and Melanie Blatt of All Saints.
The exhibition feature British stars of film, television, music, the arts and sport, shot at the iconic Holborn Studios by four young, promising photographers. Portraits include public figures as diverse as Maisie Williams, Miles Kane, Pandemonia, Dan Gillespie Sells, Martin Kemp, Nina Nesbitt, Laura Pradelska, Tyler James, Francis Boulle, Pete Reed and artist duo JAMESPLUMB.
YOUYOU Mentoring is a unique youth scheme founded to help aspiring teenagers and young adults gain invaluable mentoring experience from experienced professionals – and crucially to provide them with a platform to showcase their work and abilities. Find out more here.
The four photographers were mentored by celebrity photographers Harleymoon Kemp,  Adam Lawrence and Richard Bailey.  Photographer work on display 18-year-old Mohamed Abdi, 20-year-old Marina Tilahun, 20-year-old Susannah Alltimes and Chloe Thacker aged 21.
Double Exposure Portraits opens at Zebra One Gallery this summer 7-22nd June. Zebra One Gallery, 1 Perrin's Court, Hampstead, London NW3 1QX. Free Admission. Opening times: Tuesday – Sunday 11am-4pm. Signature framed and limited edition prints will be available to buy with proceeds benefiting YOUYOU Mentoring. Prices range from £120 to £200 pounds. For more information or to make purchases contact info@zebraonegallery.com or visit the YOUYOU Mentoring official site here.
Video Interviews below with VIP guests and supporters on the night: