Capernaum Review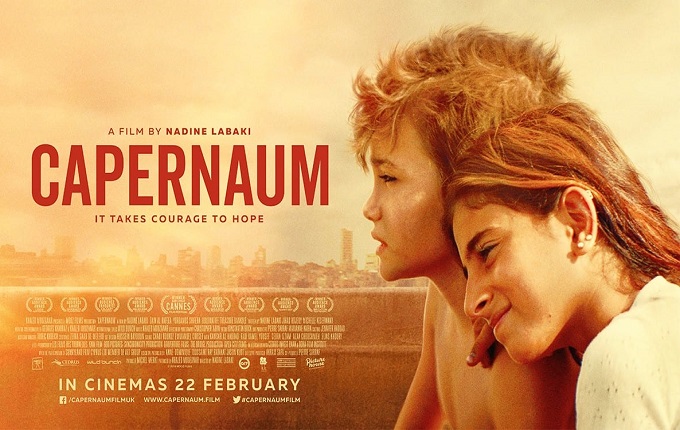 The Plot
After he's arrested for a stabbing, Zain El Hajj (Zain Al Rafeea) decides to take his parents to court for being born.
The Good
Writer-director Nadine Labaki brings a heart-achingly devastating story to the screen in Capernaum (Chaos), following the tragic life of Zain, a Lebanese boy who doesn't even know how old he actually is. Opening with his arrest for stabbing a 'son-of-a-bitch' as Zain puts it, Labaki's script – co-written by Jihad Hojaily and Michelle Keserwany – quickly flashes back to go through the events that lead up to Zain's arrest and his relationship with his parents whom he is suing at the same time.
For the next two hours Labaki displays a gut-wrenching tale that is as hard to watch as it is to turn away from. As Zain tries desperately to protect his younger sister from being married off to the family's landlord/human trafficker when her period begins, he soon becomes estranged as he sets out to make a life for himself.
One of the most effective ways in which the story is told is through Labaki's directing. As we follow Zain's journey from his family to Ethiopian cleaner Rahil (Yordanos Shiferaw) and her young son whom Zain helps to look after. Labaki's framing feels restricted at times, pulling back to let you watch but making you ache even more to crawl into the screen and help our young characters out.
While the plot is fictional the premise feels so based in fact that, despite the depressing two hour journey you're taken on, if some biopic-like text were to appear on the screen at the films climax to finish Zain's story off, it wouldn't be surprising at all.
The absolute stand-out performances in the film come from the two youngest members of the cast, Zain himself and Boluwatife Treasure Bankole as Rahil's son Yonas. With a combined age of no more than 15 (Zain being 11 or 12) their performances are so captivatingly realistic and are the heart and soul of the film.
The Bad
If you go into Capernaum expecting a courtroom drama from the plotline you'll leave dissappointed. While the premise of suing ones parents for the act of giving you life is certainly an intriguing one, the legal ramifications of such a court case are never delved deeply into. Instead Capernaum's main priority rests upon bringing the undoubtedly real life for poverty stricken children around the world to the screen. That said, no matter what you walk into Capernaum expecting you will definitely leave with the same heavy heart as everyone else.
The Ugly Truth
An unflinchingly depressing film that deserves all the attention it can get. Capernaum will leave you heartbroken and angry but that should not put you off. Without a doubt one of the most important films of the year.
Review By Johnny Ellis