McQueen Review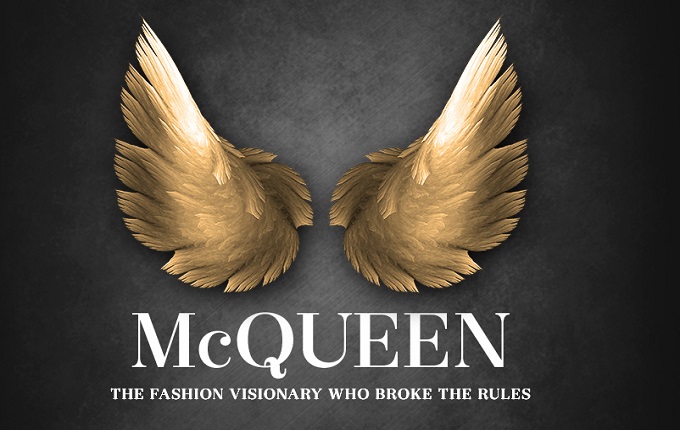 The Plot:
When British fashion visionary 'Lee' Alexander McQueen discovers a strange girl breaking into his studio late one night in search of a pretty dress, an unlikely bond forms between the tormented designer and his mysterious intruder. Instead of calling the police, the pair set out on a strange journey across London in search of beautiful fashion and meaning.
The Good
Leading man Stephen Wright gives a brilliant and consistently captivating performance as troubled genius Alexander McQueen. Carrying the weight of much of the production on his shoulders it's a portrayal that trikes a perfect balance between vulnerability, creativity and danger. Aside from physically resembling the late fashion icon, Wright also captures the sharp contrast between swaggering confidence and fragility that defined much of McQueen's work and life.
Glee star Dianna Agron easily proves her dramatic credibility with a role that is deliberately very far removed from campy high school musical adventures.  Armed with a memorable mid-Atlantic accent and other self- affected eccentricities, her character Dahlia is definitely a unique flower. It's a performance that becomes more fragile and credible as the play progresses.
Tracy-Ann Oberman must receive special mention for her scene stealing turn as the ghost of Isabella Blow, McQueen's real life patron, muse and close friend. Oberman delivers a note perfect caricature of the likeably absurd fashionista, lifting the spirits of both McQueen and the audience.
McQueen is a new production but it takes the full benefit of a soundtrack packed with well-known contemporary songs. From opening with a mournful string quartet version of Nirvana's grunge anthem Come as you Are, the play is full throughout with recognisable and well-chosen mood setting musical accompaniments.
The production makes excellent use of inventive physical and visual effects to create an immersive world the spans London from fashionable shops to the very rooftops. The ensemble cast of elegant mannequin-like dancers serve an efficient dual role of both populating scenes and aiding in the impressive transformation of sets. From holographic projections to simple tricks of light and shadow, the production makes the world of McQueen suitably visually striking.
The Bad
The play carries honest warnings that its dark themes, language and provocative visuals aren't suitable for younger audiences. It's not a surprise that a play about an artist who delighted in pushing boundaries and embracing the darker side of life does precisely that. Morbid lamentations and semi-nude dancing mannequins might not be to everyone's taste, but it probably would have appealed to McQueen himself.
Though the play is inventively staged and makes fine use of a minimalist space, at times the dialogue lacks equal subtlety. The initial scenes between Lee and his young intruder stutter at times, struggling to cram extra exposition into an already awkward situation. It takes a little time for the unlikely duo to find their rhythm.
Audiences may also be forgiven for leaping to the conclusion that Dianna Agron's stilted voice and odd drawling accent are merely symptoms of nerves or bad acting. It's only as the play progresses and she maintains these affectations that it becomes clear that it's actually a deliberate performance and very much part of her character.
Overall it's fair to say that those who dislike the pretentious self-importance of the fashion industry and especially lack sympathy for the torment of being a 'great artist' will find the plays characters and heavy handed subtext both distinctly unappealing. Some may perhaps also question whether it's bad taste to base such a fictional and morbid production on real people who actually met with tragic demises.
The Ugly Truth
Overall McQueen is an impressive new production that boasts accomplished performances, inventive visuals and a soundtrack of familiar hits. Though its morbid themes might not appeal to everyone it's actually a fitting tribute to a much missed British fashion icon.
Video Interview with Star Dianna Agron below: