Metal Hammer Golden Gods Awards 2018 Details Announced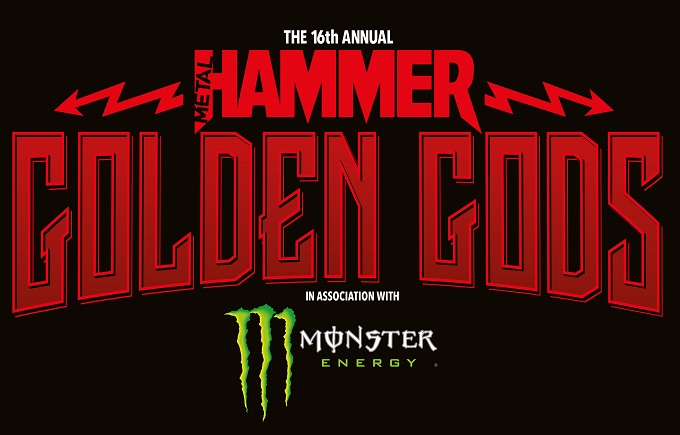 Ozzy Osbourne – The Prince Of Darkness and one of the most iconic names in rock music – is to be honoured as the Golden God at The Metal Hammer Golden Gods Awards 2018 in association with Monster Energy. This is the evening's most prestigious accolade that honours the most inspirational, important and groundbreaking artists in rock and metal.
The awards ceremony will take place at Indigo at The O2, London, on Monday, June 11, capping off what is always the UK's biggest weekend in rock and metal. This is an awards ceremony all about the fans, and tickets are on sale now for just £11.25. As well as the awards presentations, there will be live performances from Baroness, Meshuggah, Carpenter Brut and Myrkur, with an incredible headliner to be announced imminently. Tickets are available at https://goldengods.eventbrite.co.uk.
With a career dating back almost five decades, Ozzy Osbourne's status sees him rightly revered as one of the most important – and, at times, infamous – figureheads in all of rock and metal.
In 1969 he founded the legendary Black Sabbath alongside Tony Iommi, Geezer Butler and Bill Ward, with the four men inventing and going on to popularise the genre of music that would come to be known as heavy metal. Ozzy's original tenure with the band produced some of the greatest albums in metal's long history, initially fronting the band for 10 years and eight albums.
After his departure from Sabbath in 1978, he released his debut solo album, Blizzard of Ozz, which was met with global critical and commercial acclaim. In all, Ozzy has released 11 solo records and nine with Black Sabbath – including the band's 2013 reunion album, 13 – resulting in sales of more than 100 million. His touring schedule has been unrelenting, playing sold-out shows in stadiums and arenas around the world for almost 50 years solid, and it shows no signs of waning – he's currently in the middle of the No More Tours 2 Tour that will see him headline Download festival on June 10.
Ozzy Osbourne reacting to the news said
"What an immense honour it is to be getting a second Golden God Award after Sabbath picked one up last year. The fans who have supported me and this music mean everything to me, which is why getting this award is so special. I will see you all down there."
Previous recipients of the Golden God Award include Motörhead legend Lemmy, Megadeth's Dave Mustaine and Rob Zombie amongst others. Metal Hammer Editor, Merlin Alderslade added
 "It just doesn't get any bigger than this. The Prince Of Darkness, the most iconic name in heavy metal, a man without whom these very awards, this very magazine – hell, our very culture – would quite simply not exist. Seeing Ozzy walk out on that stage at the Indigo on June 11 is going to be unmissable. We can't wait to share what will be a very special moment with you all. All aboard!"
Metal Hammer is the biggest and best heavy metal magazine on the planet, and Hatebreed frontman Jamey Jasta will host this year's ceremony. This is the 16th annual Metal Hammer Golden God Awards.
Metal Hammer put on this show for the people who truly matter: the fans. As well as the awards, which are a combination of reader-voted and editorially chosen, there will be live music from the aforementioned Baroness, Meshuggah, Carpenter Brut and Myrkur, plus the show's headliners, who will be announced on June 1. In previous years, there have been headline sets from Motörhead, Mastodon, Anthrax, Steel Panther and many more.