Steve McQueen Awarded BFI Fellowship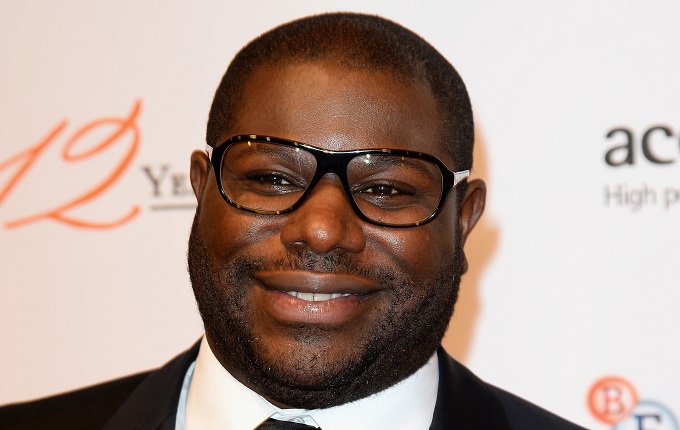 The BFI and BFI London Film Festival in partnership with American Express, today announces that Steve McQueen, the visionary Turner Prize-winning video artist and Oscar-winning producer, director and screenwriter will receive its highest accolade, the BFI Fellowship. The presentation will take place at the BFI London Film Festival's annual Awards Ceremony on Saturday 15 October at Banqueting House.
Josh Berger CBE, Chair of the BFI, said:
"As winner of both the Turner Prize and an Academy Award®, Steve is pre-eminent in the world of film and the moving image. He is one of the most influential and important British artists of the past 25 years and his work, both short and long-form, has consistently explored the endurance of humanity – even when it is confronted by inhumane cruelty – with a poetry and visual style that he has made his own. We are thrilled that Steve is to become a BFI Fellow."
Steve McQueen, commented
"I first walked into the BFI library and cinema 28 years ago. To think that I will now be a Fellow and honorary member, with such a distinguished list of people, is mind-blowing. I'm humbly honoured."
The BFI Fellowship is the highest accolade the BFI Board of Governors can bestow, and at this year's Festival it is awarded to Steve McQueen in recognition of his outstanding contribution to film culture, showcased in his range of artworks and three multi-award-winning features, Hunger (LFF 2008), Shame (LFF 2011) and 12 Years a Slave (LFF 2013).
Each year at the LFF Awards Ceremony a BFI Fellowship is bestowed on a film luminary. Previous BFI Fellowships have been presented at the ceremony to Cate Blanchett in 2015, Stephen Frears in 2014, the late Sir Christopher Lee in 2013, Tim Burton and Helena Bonham Carter in 2012, and David Cronenberg & Ralph Fiennes in 2011. Most recently, in February this year, Hugh Grant was also awarded the BFI Fellowship.
Steve McQueen (born London 1969) is a British artist and filmmaker. In 1996 he was the recipient of an ICA Futures Award, in 1998 he won a DAAD artist's scholarship to Berlin and in 1999, as well as exhibiting at the ICA and at the Kunsthalle in Zürich, he won the Turner Prize.  In 2003, McQueen was appointed 'Official War Artist' for the Iraq war by the Imperial War Museum and produced the poignant and controversial project Queen and Country, which is still ongoing.  He has exhibited at the Art Institute of Chicago, the Musee d'Art Moderne de la Ville de Paris, The Museum of Modern Art, Documenta X and XI, and, as well as exhibiting in numerous Venice Biennales, he represented Britain in the Biennale in 2009.  His work is held in museum collections around the world, and a retrospective of his work was recently exhibited at the Art Institute of Chicago and the Schaulager in Basel.  He was awarded the OBE in 2002 and the CBE in 2011.
In 2008, McQueen's critically-acclaimed first feature, Hunger, won the Camera d'Or at the Cannes Film Festival and countless other international prizes.  His second feature Shame, starring Michael Fassbender and Carey Mulligan, won two Best Film awards when it premiered at the Venice Film Festival in 2011, as well as winning Michael Fassbender the Volpi Cup for Best Actor.  It is the second highest grossing NC-17-rated movie in US history.  His third film, 12 Years A Slave, was adapted from a memoir by Solomon Northup.  Released in 2013, the film boasted a cast including Chiwetel Ejiofor, Lupita Nyong'o, Michael Fassbender and Brad Pitt.  The film has received numerous prizes, most notably winning three Academy Awards including the award for Best Picture.  McQueen is the first black director or producer to receive this honour.